Review: Daycation at Rixos the Palm Dubai Hotel & Suites
With the festive season in full swing, it's the perfect time to relax in the sun. Experience a day of pure fun and bliss with your family and loved ones at Rixos the Palm Dubai Hotel & Suites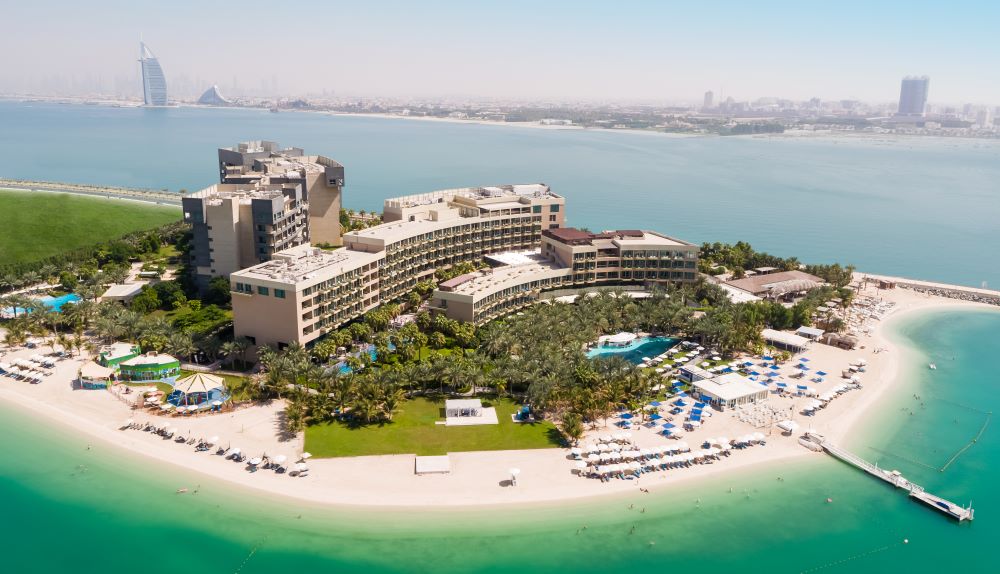 The Rixos The Palm Dubai Hotel & Suites, the Emirates' first all-inclusive concept, is located on the crescent tip of the iconic Palm Jumeirah Islands.
The property offers daily daycation packages with pool & beach Access, all-inclusive F&B including all-day dining open buffet & pool bars and sports activities.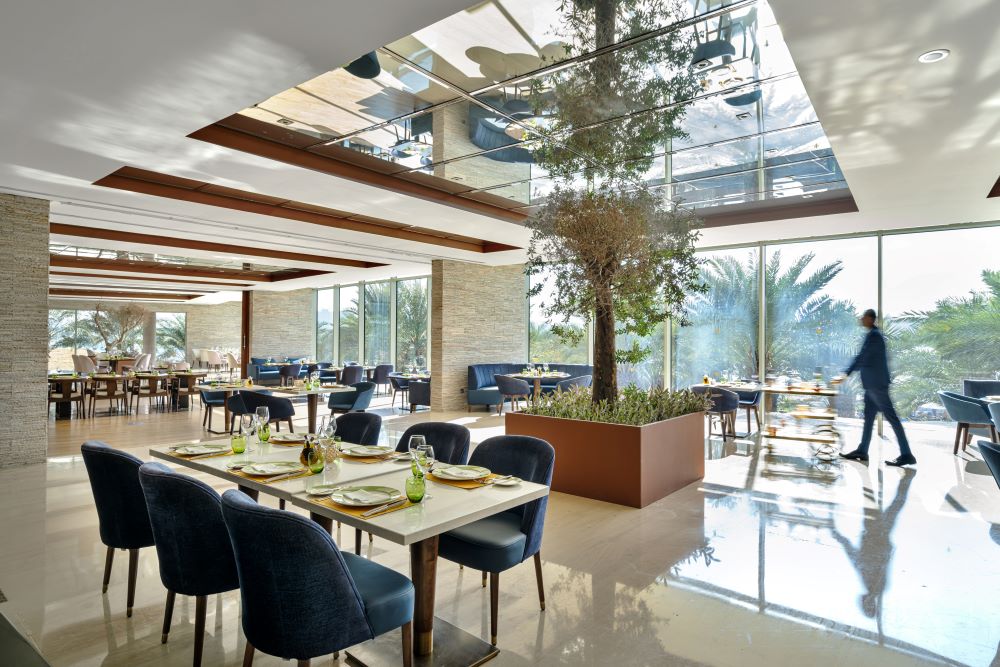 Upon a quick check-in at reception, our daycation starts with a marvellous breakfast buffet at restaurant Turquoise that boasts a great variety of Turkish, local & international dishes and live-cooking stations.
After breakfast, we head to the main pool to relax in the sun and enjoy the stunning views of Dubai Marina's glittering cityscape and the magnificent Palm Jumeirah's architecture and lagoons. Once there, we are directed to our cabana we are warmly greeted with two refreshing concoctions and a fruit platter.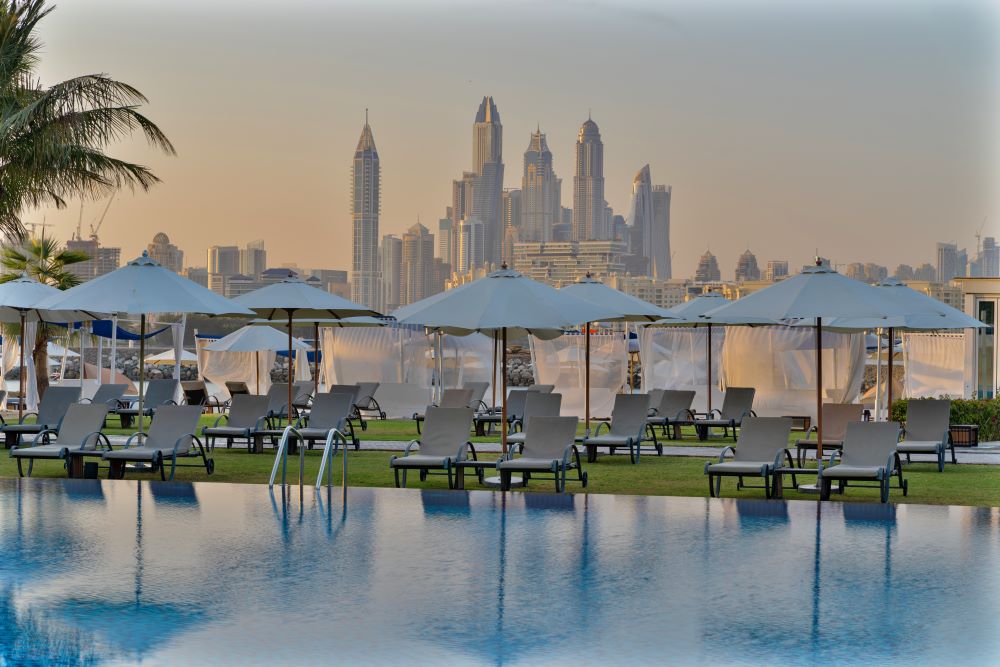 This award-winning family beach resort features a vast Kids Club, which provides a dedicated space for limitless fun for fun-loving young visitors and has been recognized as one of the top family-friendly resorts in the region.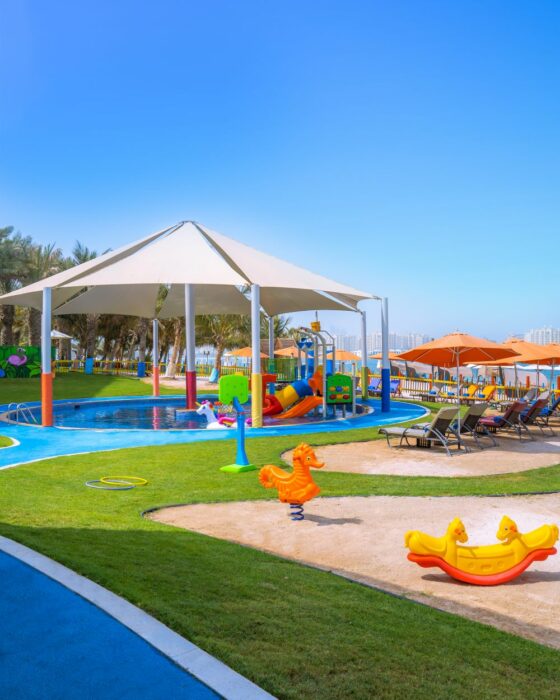 This lively playground for kids is fully monitored and has a pool, as well as colourful slides and a tipping bucket, an indoor theatre, and the first children's amphitheatre on the market.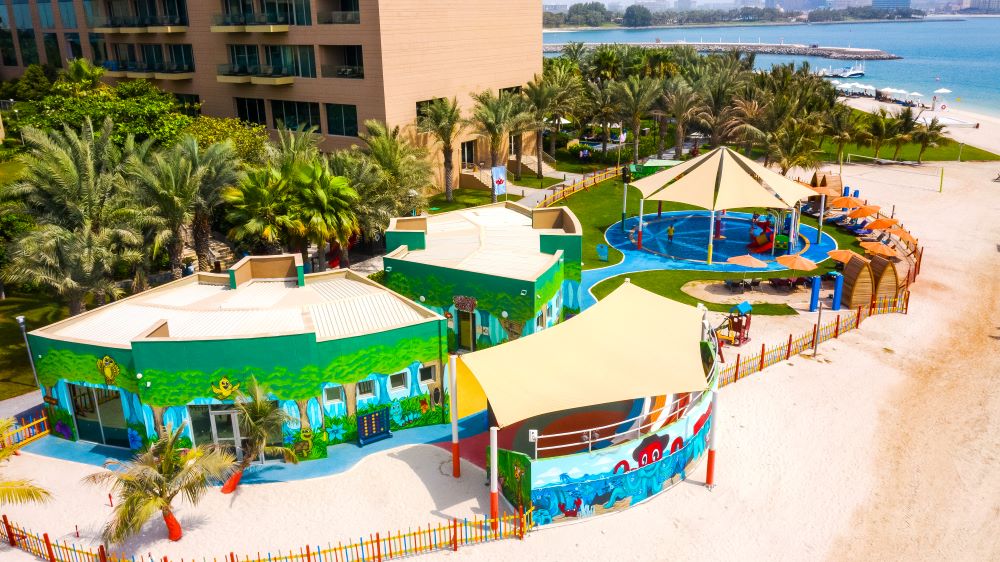 For adults and teenagers in search of adventure, aqua leaping, antigravity yoga, stand-up paddle boarding, and other land and water activities are available at the exclusive Sports Club.
The beach resort offers ten dining destinations, including all-day dining concepts as well as award-winning à la carte restaurants designed to satisfy a variety of tastes and appetites, providing the best of Turkish hospitality.
After sunbathing and several dips in the pool, my dining partner and I head to A La Turca restaurant for lunch. Expect delectable dishes such as chicken ceasar salad, tomato salad, sauteed lamb, chicken curry, chicken Biryani and beef casserole.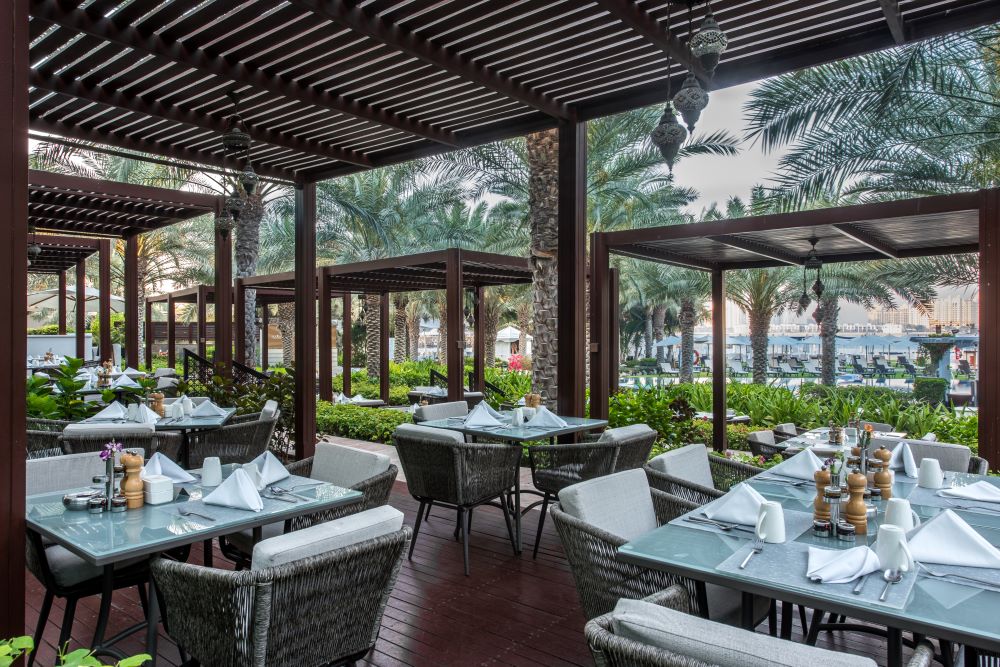 For desserts, indulge in delicious treats such as Tiramisu, honey cake, cappuccino truffles, orange chiffon cake and chocolate mousse.
For the little ones, The Rixy Kids restaurant offers carefully created menus just for them of simple and mouth-watering dishes, prepared with the finest ingredients.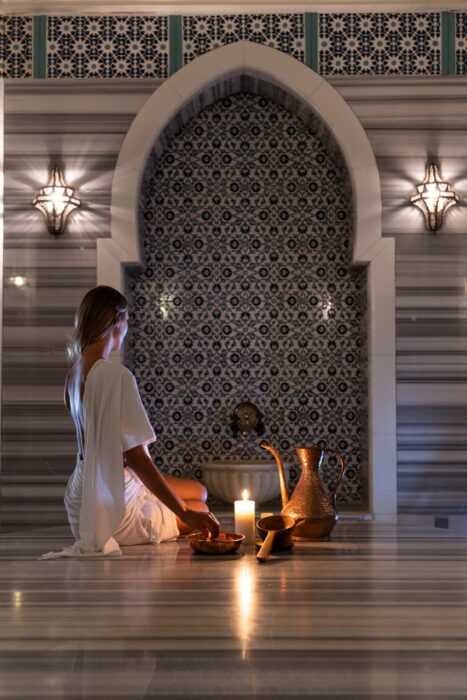 If you're looking for a revitalising treatment, don't leave without a visit to the Turkish-inspired Anjana spa, offering a wide range of packages, including massages, body treatments, wraps, scrubs, anti-ageing and rejuvenation facial treatments using acclaimed brands and their signature products.
Rixos the Palm Dubai Hotel & Suites is ideal for parents to enjoy a relaxing day in the sun, while the kids embark on exciting activities full of fun and adventure.
Daily from 9am-6pm. Pool & beach Access, all-inclusive F&B including all-day dining open buffet & pool bars, and sports activities. Weekdays – AED399 per adult, AED199 per child. Weekends – AED499 per adult, AED249 per child. Call +9714 457 5555 and visit the website or Instagram