Party planning made easy for families
Veronica Martin caught up with Aisha Leitner, CEO and Founder of Party Camel, ahead of the brand's 10th birthday this month to talk about how the brand has evolved over the past 10 years, how Party Camel has adapted to the changing needs and preferences of parents and children and what sets the company apart from others.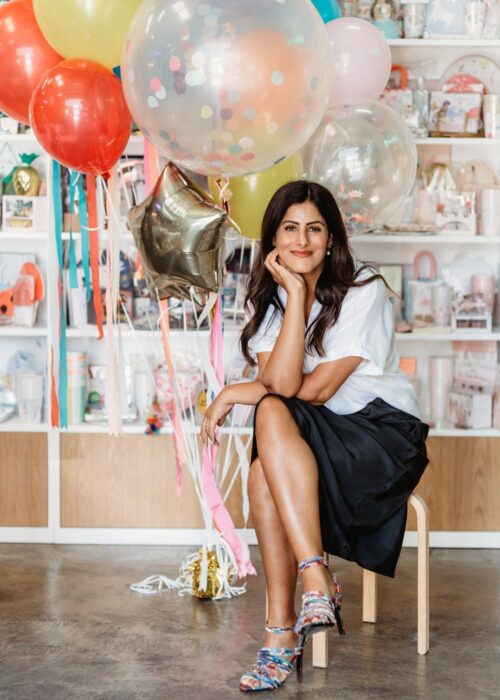 Can you share with us the inspiration behind starting Party Camel and how it has evolved over the past 10 years?
I started Party Camel, an online party shop in 2013 and the inspiration behind the concept was my children! I found it difficult to source matching and on-trend party supplies locally as I celebrated my daughter's 1st birthday. I then had the same issue when I had my son the following year. There was a real gap in the market and I started the company to bring to the market stylish and premium party supplies and make this accessible to all. Making it easier to throw an insta-worthy party at home.
As Party Camel celebrates its 10th birthday, what achievements or milestones are you most proud of?
I started the company from my storeroom at home and now we have an 8000 Sq Ft warehouse in the heart of Al Qouz Dubai, we have over 6000 different products from tableware, decorations, games, gifts and more.  We also have a walk-in party shop which customers LOVE. As they can come in and touch and feel the products. The proudest moment was probably being the first company to design our own products for the occasions of Ramadan and Eid.
What challenges did you face in building Party Camel and how did you overcome them?
The biggest challenge has been organic growth, the company is self-funded and 100% private owned. This has been a challenge to manage and grow in all areas including, attracting talent, marketing and customer acquisition.
How has Party Camel contributed to the parenting community in terms of providing unique party supplies and resources?
We make it easy for parents to source everything they need under one roof. Saving them time and money. They don't have to visit numerous shops anymore to get what they need. Furthermore we ensure we are always market leading when it comes to design and innovation. All the trends you see on Social Media, we carry them.
Can you highlight any trends or popular party themes that have emerged over the past decade?
Balloon arches have gained in popularity over the last years. They make an impact and the balloons are air filled, which is much better for the environment than helium balloons. Baby showers are very popular at the moment as are Gender Reveal parties! 1st birthday cake smash is a good one too, and the baby gets to taste cake on their first birthday for the 1st time. That's a moment worth recording and making a fuss over.
What sets Party Camel apart from other party supply companies in the market?
We focus on quality and the customer experience and have done so from day 1, the customer is always at the centre of everything we do. We stay true to our vision and mission, which is to bring to the customer quality and on-trend partyware. We do not try to do everything but rather focus on this. Staying true to this vision and mission is what sets us apart and being customer-centric at all times.  We have our finger on the pulse when it comes to market leading partyware.
How has Party Camel adapted to the changing needs and preferences of parents and children over the years?
A few years into the business and we saw a gap for high quality toys, gifts and games in the market.  We added the French toy brand Djeco to our portfolio to bring parents a gifting option that is easy, beautiful and affordable. We always look to the parents and see where we can add value to their lives, saving them time and money.
What advice would you give to parents looking to plan a memorable and creative party for their children?
I would say start with the child, pinpoint something they love. Could be a colour, a character, a favourite toy and build a theme around that. It's always nice to have a theme and then everything else falls into place. Make sure the party you are planning is something that will be enjoyable for them with their friends and build around this. Make sure to capture the special moments and have some videos to look back on one day. After all it's the moments we are creating and core memories. We strongly believe in celebrating life and celebrating in style.