Review: CÉ LA VI Dubai
Sponsored: In a city where time is a precious commodity, CÉ LA VI Dubai offers an opportunity to slow down, savour the moment, and connect with loved ones over a delectable meal. The stylish venue has recently introduced a new business lunch menu that is not only ideal for busy professionals, but also suitable for families with kids.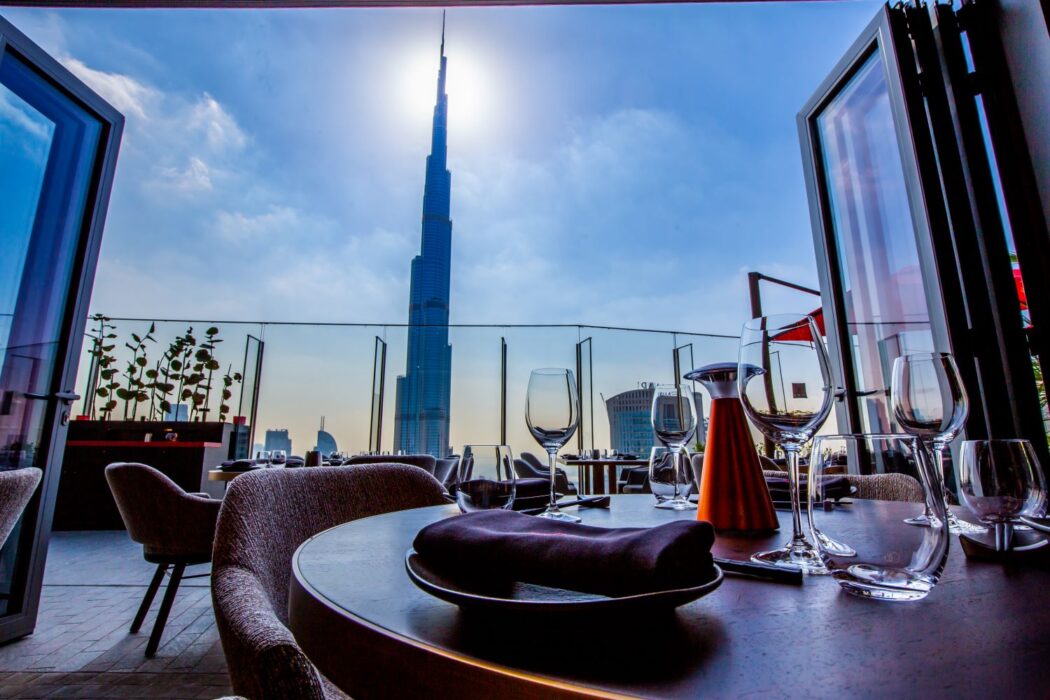 CÉ LA VI, which means "This is the life" in French, is a Michelin Guide restaurant with roots in Southeast Asian artistic influences, offering multi-sensory experiences through mixology, music and cuisine. Located in Downtown Dubai, it sits at an impressive height of 220 metres above sea level, providing an extraordinary view of the iconic Burj Khalifa and the magnificent Dubai skyline.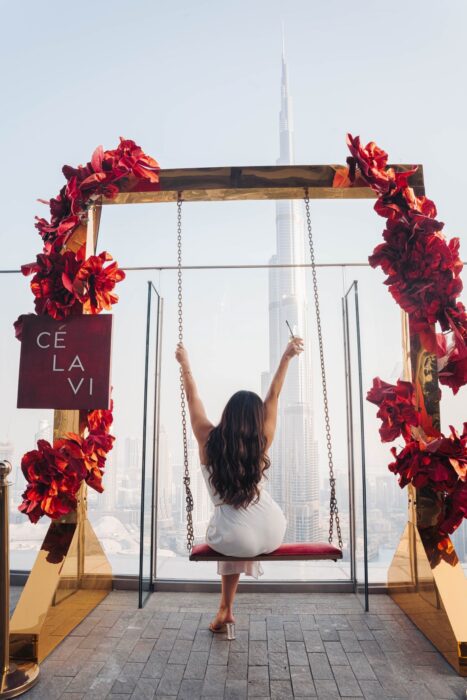 As soon as you come in, the restaurant's décor and music transport you to a place of relaxation and enjoyment, creating an atmosphere that's both inviting and inspiring. The friendly hostess greeted my dining partner and I warmly, and escorted us to our table in the terrace. Despite I have lived in Dubai more than three years now and I have seen the Burj Khalifa many times, its view never fails to impress me again and again.
As we perused the lunch set menu, we were presented with two tantalizing options: the 'business lunch' and the 'grand business lunch.' While both options included delightful three courses, we were drawn to the latter as it had scallops, which we both really love.
To begin, we opted to share roasted diver scallops with cauliflower mousseline, beef 'nduja beurre blanc & kochukaru oil and lightly torched bluefin tuna with coconut, coriander and cucumber. The scallops were delicate and, with a buttery texture, while the beef 'nduja beurre blanc, with its deep flavour, elevated the dish to new heights, making it an unforgettable starter. The bluefin tuna was cooked to perfection, with a slight smokiness that paired beautifully with the sweet coconut and the freshness of the coriander and cucumber.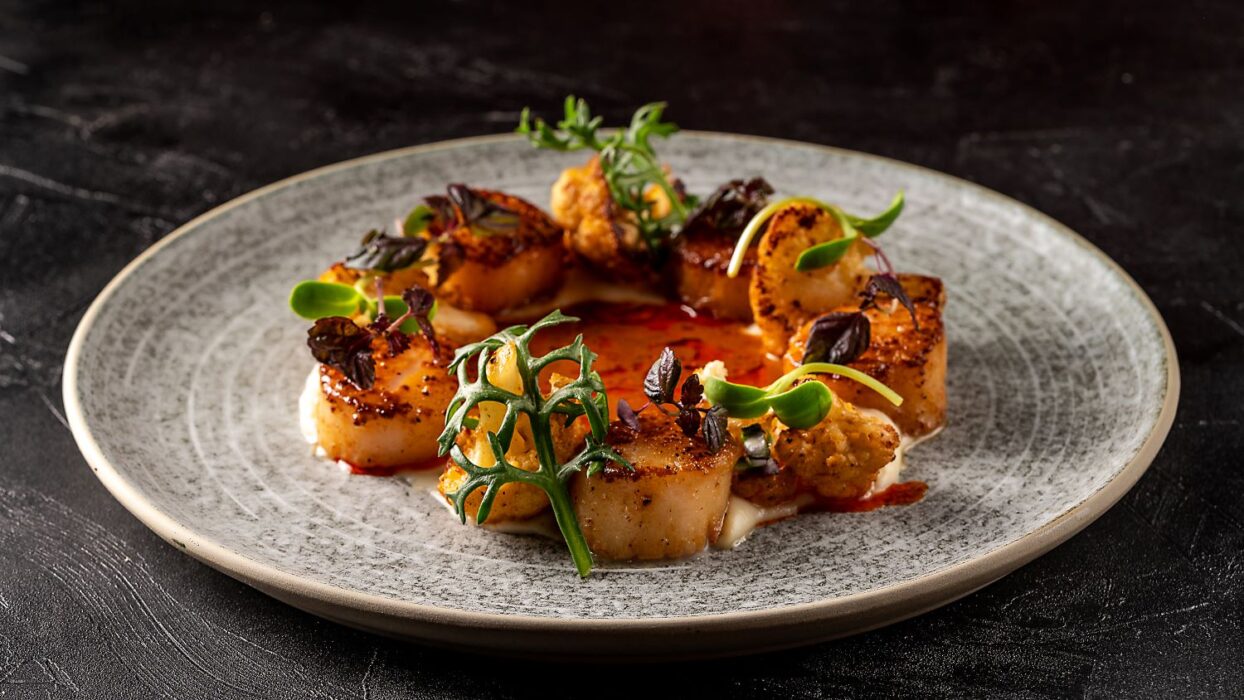 For mains, we both decided to have braised beef cheek with pommes purée and roasted oyster mushrooms, but the menu also features other interesting options such as tagliatelle with burrata & black truffle, steak frites and black truffle "sushi rice" risotto. The beef cheek was tender and succulent, while the pommes purée, with its creamy texture, was the perfect complement to the beef and the roasted oyster mushrooms added a subtle earthiness to the dish.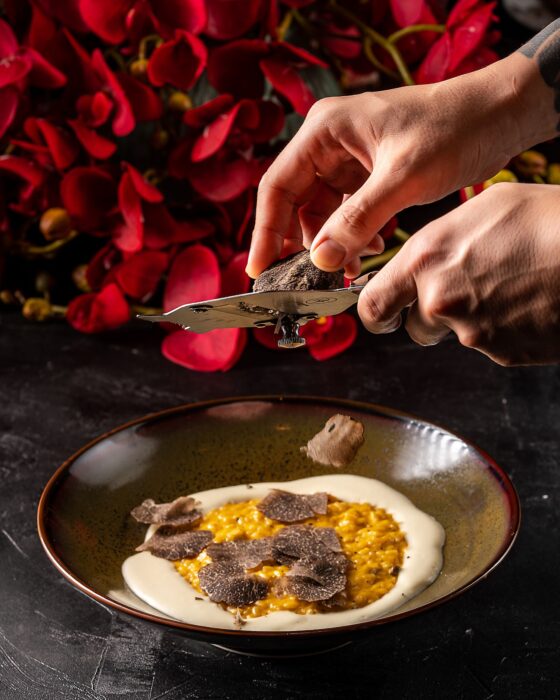 By the time we reached the dessert section, we were feeling quite full from the previous courses, so we decided to have a frothy cappuccino alongside four mini cakes. The menu also offers other tempting options, such as vegan coconut tart with orange compote & mango sorbet and chocolate salted caramel tart with vanilla ice cream.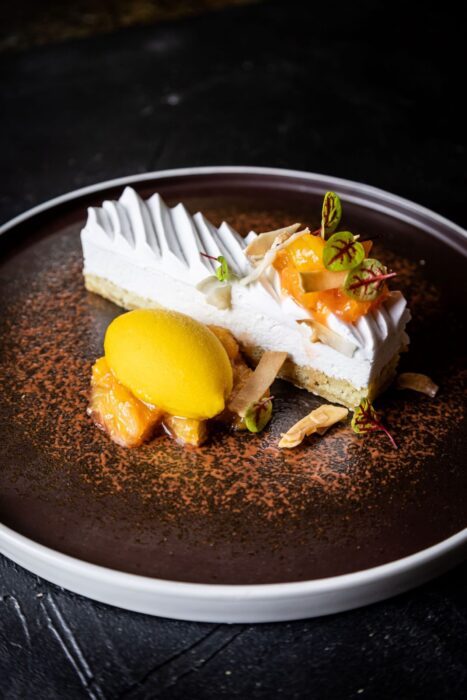 As we sipped on our hot beverages, we were delighted to find the mini cakes were the perfect size for a sweet end to our exquisite meal. Each cake was a little work of art, expertly crafted and bursting with flavour.
During Easter, CÉ LA VI Dubai is also offering a lavish experience on April 9 from 12-3pm (AED350 per person). Gather with your family and loved ones and enjoy bottomless mimosas (unlimited refreshing Easter bubbly) and a decadent Easter-themed dessert made by pastry chef Federico Erroi.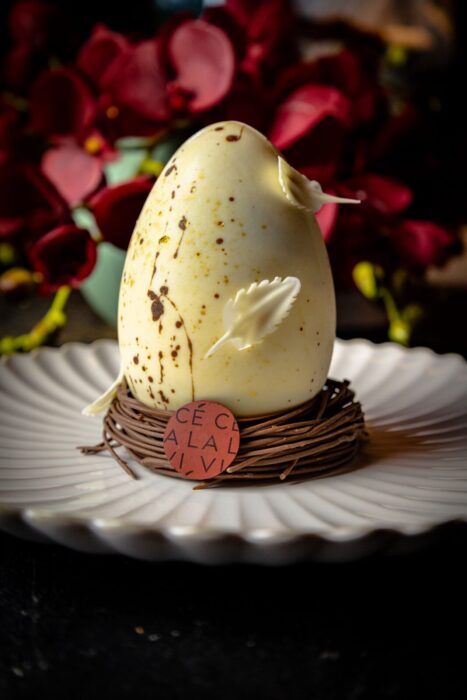 Level 54, Address Sky View Hotel. Lunch set menu available Monday to Friday from 12-3pm. From AED140 per person. For bookings, email reservation-dxb@celavi.com or call +9714 582 6111. Visit the website and Instagram