Get back to nature with Terra Cabins
Escape the bustle of the city and step into serenity with your family at this brand-new sustainable staycation destination.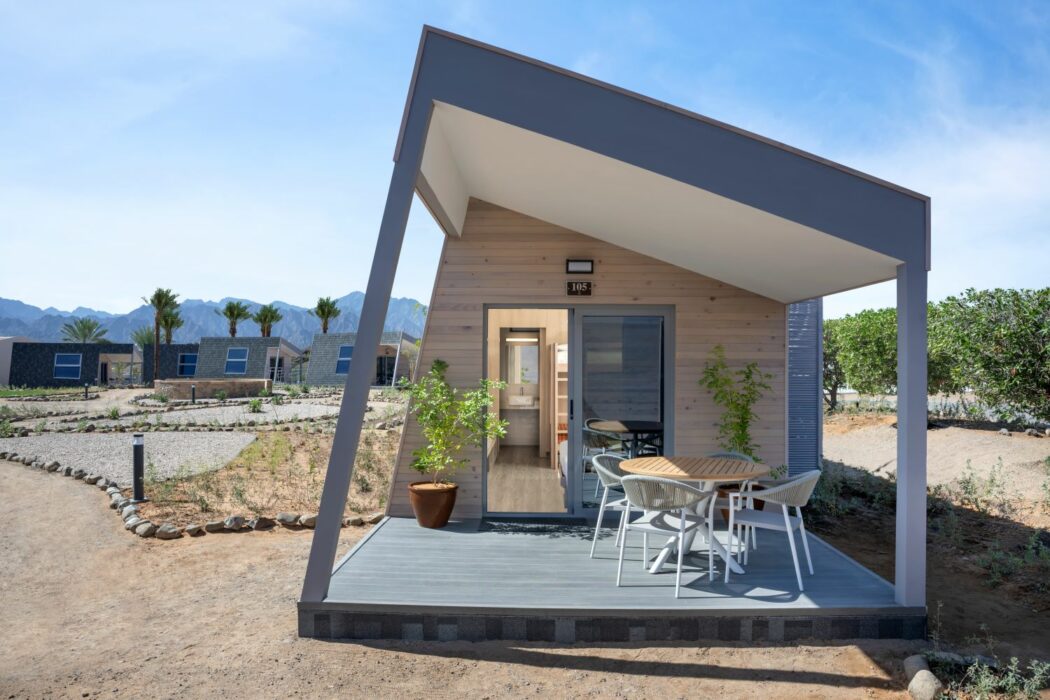 Set among the rugged mountains of eastern United Arab Emirates, Terra Cabins at JA Hatta Fort Hotel are a newly launched exciting holiday option, built with a minimal carbon footprint and a sustainable future in mind. From this month, you can book in for a stay at these special cabins, which offer a unique opportunity to reconnect with nature and explore Hatta's inherent beauty.
ALIGN WITH NATURE
The alternative accommodation makes for a different and much more sustainable kind of experience. With striking exteriors and cosy interiors, the cabins have been cleverly constructed to provide a hotel-like experience in a low impact, eco-friendly fashion. The cabins' infrastructure allows for the regulation of air conditioning temperature control, while an insulation layer underneath the roof helps to maintain the indoor climate. Using a combination of natural pine wood treated with dusk-grey wash, the façades of the cabins have been carefully created to blend in with the surrounding Al Hajar mountains, helping your family to feel at one with the natural world.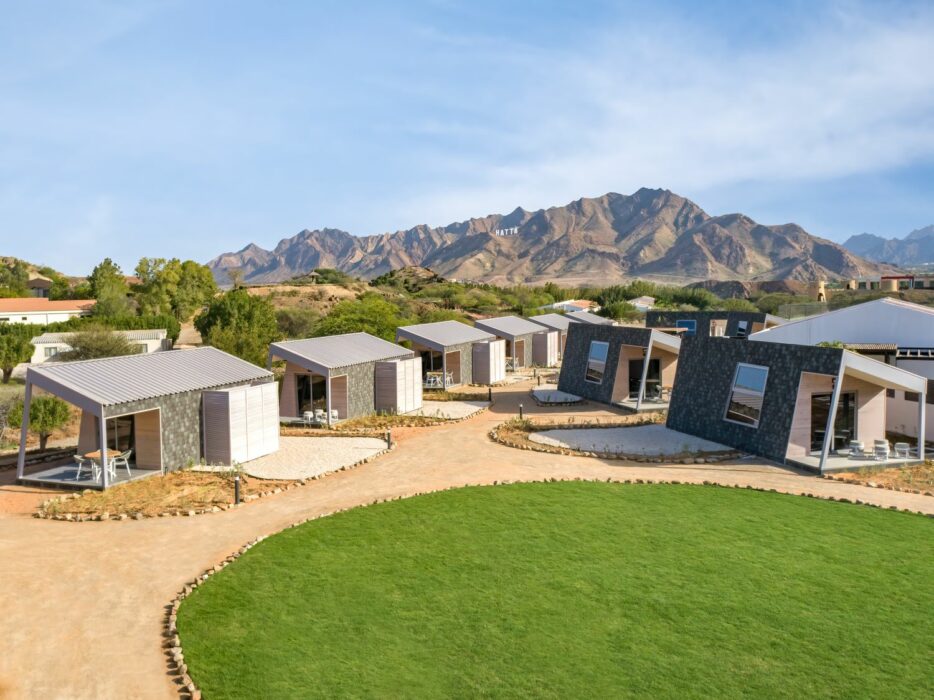 OPTIONS FOR EVERYONE
While Terra Cabins deliver on the environmental front, they also have plenty to offer you and your loved ones in terms of pleasure and comfort. The airy cabins welcome natural daylight, with windows that give way to stunning alpine views that will take your breath away. Kids and parents alike will also enjoy the mini-bar, the walk-in rain shower, an on-demand multimedia projector and the quirky alcove seating area.
You can choose between the regular Terra Cabins, which accommodate up to four guests and include a bunk bed and double bed, and the Deluxe Terra Cabins, which accommodate up to six guests and include two bunk beds, a double pull-out bed and a dedicated patio area where you can relax and your little ones can play.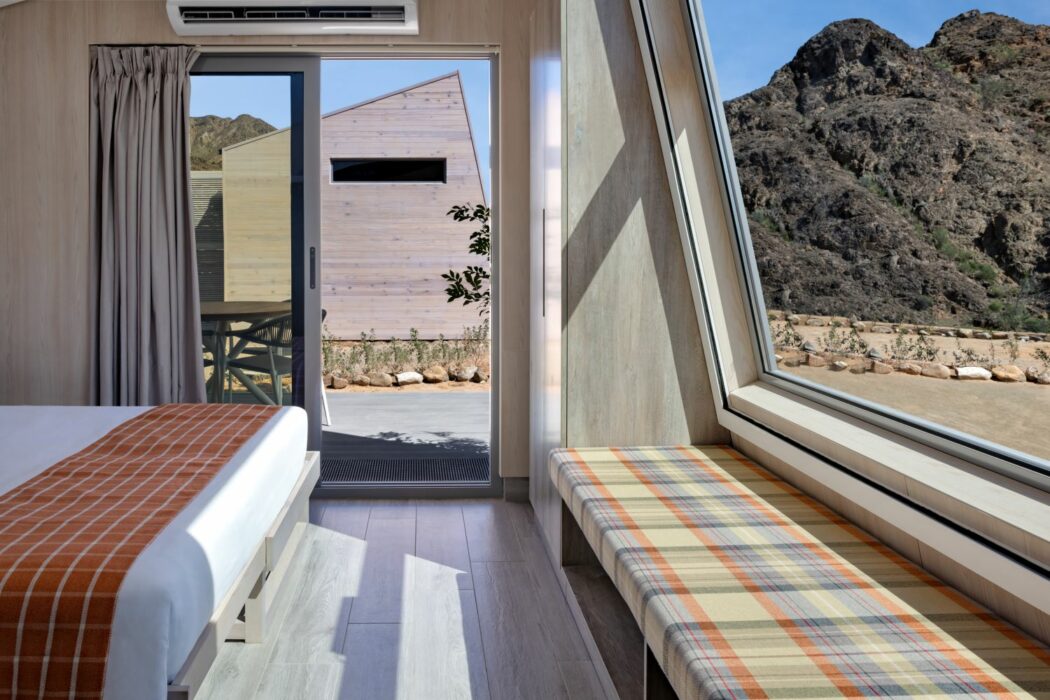 SERENITY AND SCENERY
Perfect for families, couples and even friend groups, the cabins provide a tranquil and unusual spot to unwind and enjoy Hatta's breath-taking scenery and abundance of adventure offerings. The resort also offers dog-friendly cabins, so your household can bring furry friends along! The surroundings are spacious and safe – ideal for dog walking and games of fetch, or for families with younger children.
MAKE MEMORIES TOGETHER
Terra Cabins provide all the seclusion and privacy your family could need for a peaceful retreat, yet all the facilities at JA Hatta Fort Hotel will be available during your trip, including 24-hour in-room dining services, specialty restaurants and a variety of leisure and recreational activities – what could be better?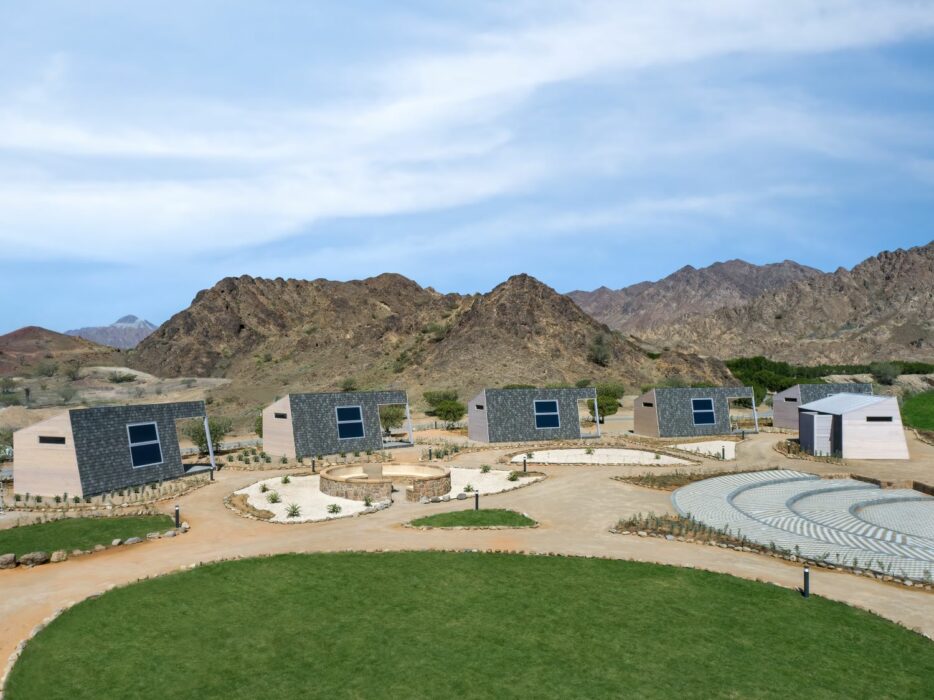 You'll have no shortage of fun activities to choose from, as the mountains around Terra Cabins are perfect for hiking, biking and jogging. Renamed as the 'Highlands of Dubai', Hatta is the ideal setting for some exciting outdoor adventures. From kayaking across the Hatta Dam, to archery and air gun shooting, a stay at Terra Cabins promises to be memorable – a place where you can create unique experiences together as a family.
For more information, visit the website or Instagram