Top interior design trends for 2023
Let's explore some of the key interior design ideas and trends to incorporate into your home this year.
As the new year begins, it's a fantastic time for a fresh start with new beginnings, and your home should be no different. If you have been considering making some décor changes, this could be the time to do it. What exactly are the ideas, elements and trends emerging from the interior design conversation at the moment? Let's find out.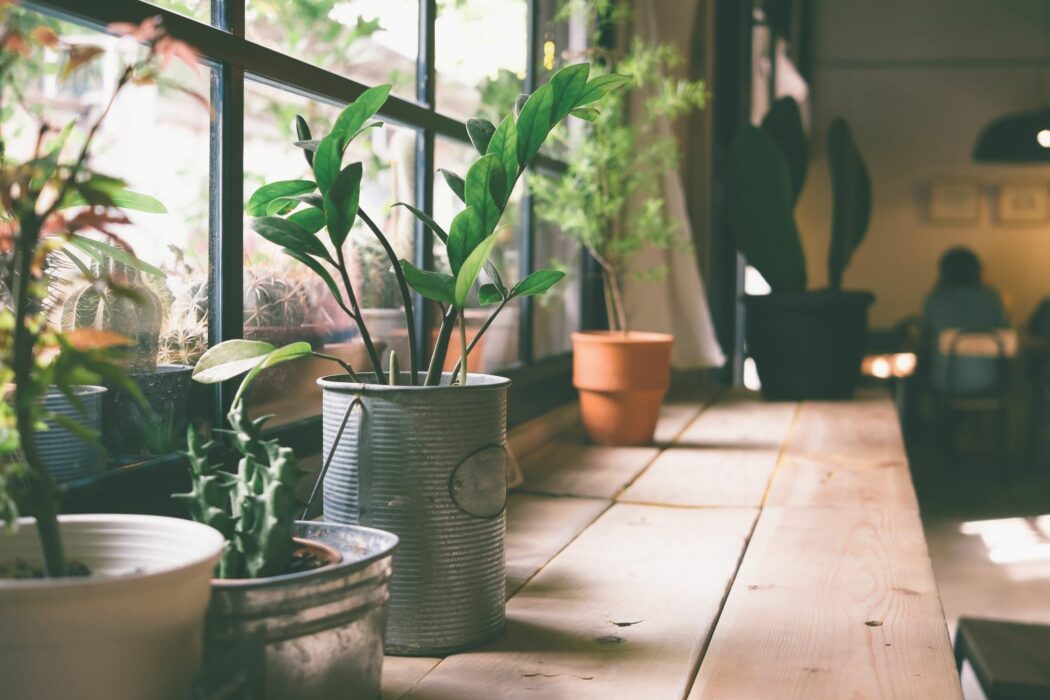 HOMES INFLUENCE OUR MOOD
Homes can have a direct influence not only on our moods but our overall wellbeing. After a period of being forced to slow down and spend time in our homes during the pandemic, the desire to create an aesthetically soothing place has moved to the forefront of our thinking.
"Our homes have become an increasingly important anchor in our lives; they are where we spend the overwhelming majority of our time now," says interior designer Becki Willis, the founder of Studio Van Oliver, a UAE-based interior design studio specialising in residential design, home renovation and styling. That mindset is having a direct impact on interior trends, with maximalist and 'warm and cosy' now an entrenched interior approach that isn't going anywhere anytime soon.
"Our homes have a significant impact on our mood and wellbeing, and, particularly after the last three years, people are looking for warm and welcoming spaces that simply make them feel good," explains Willis.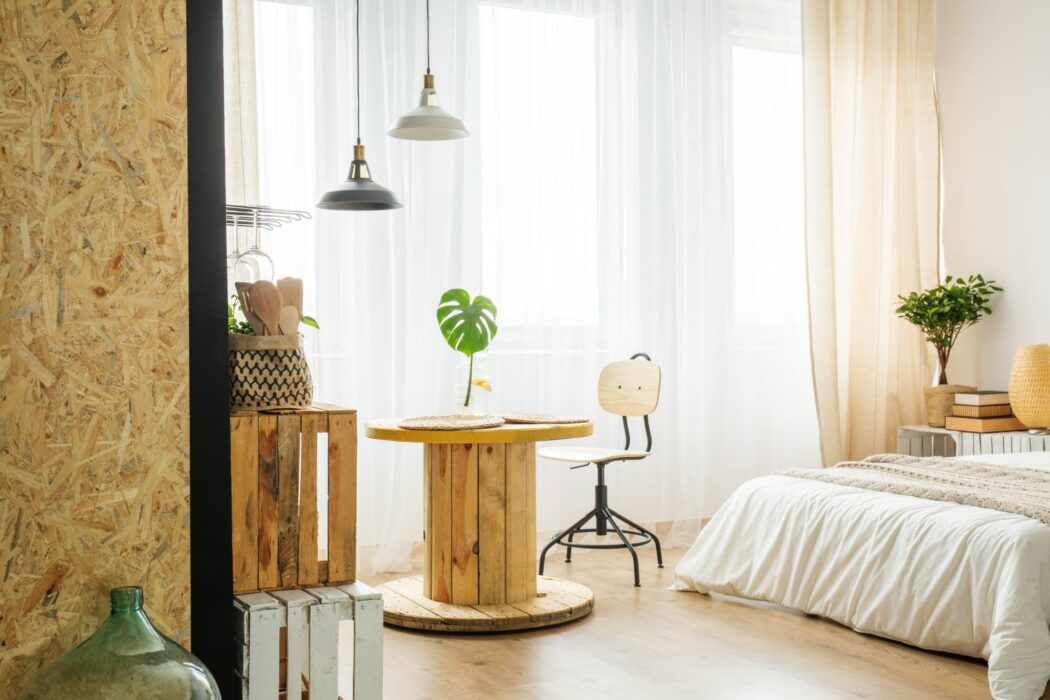 NATURE KNOWS BEST
The urge to feel grounded and happy in our homes has seen a trend towards earth and palette-cleansing tones in furnishings and accents, that mimic the harmony and serenity of nature. "Palettes and materials that are reminiscent of nature have come in with the new year as people look to harness the calming effect of the outdoors," says Willis.
Warm, earthy colour palettes, such as tonal browns punctuated with faded greens and moody charcoal, is a trend that is here to stay. We are also seeing more of a tendency towards natural, raw materials like textured ceramics, porous travertine, rustic accents or veined marble, adding depth and warmth to our homes.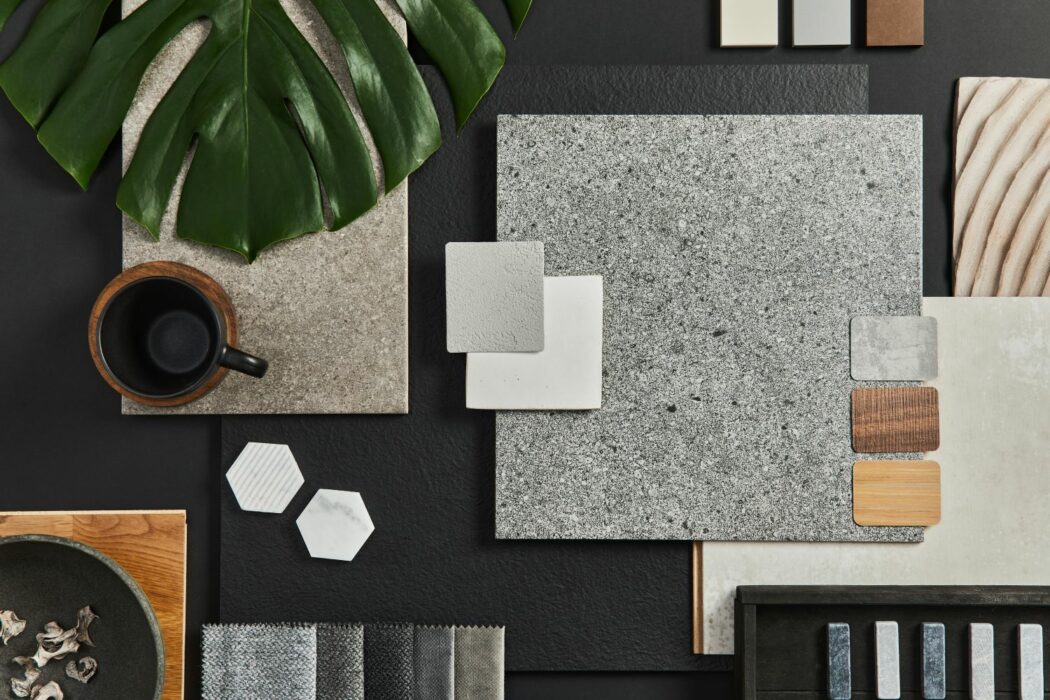 Rounded shapes for calm
The serenity trend is also impacting the shapes and styles of furniture, with people shunning sharp angular edges for rounded and curved style pieces. People are experimenting with organic shapes, from curved sofas and coffee tables to perfectly imperfect hand-crafted ceramics, creating a more relaxed and calming flow in our spaces.
NATURAL MATERIALS ARE HERE TO STAY
While functionality and minimalism will still have a place in interior design trends, the 2023 approach will combine the peace of the pared back with a warming touch. Willis muses,  "This year, minimalism no longer means monochromatic and sleek. It has warmed up through the use of texture and colour, but still offers the clean, open airiness people seek."
Emirati designer Shafia Alkhyeli, founder of Soul Interior Studio based in Dubai Design District, tells us that over the past year there has been a surge of interest in natural stones, such as marble or onyx, being used in the home. "Marble, for example, will give off light, and can be used instead of windows," she explains. "It also gives a cosy yet luxurious and fine look."
Upcycling
Another trend that has emerged is the use of Iranian-made carpets which are being repurposed into striking pieces of furniture and soft furnishings, such as pillows and cushions. "This is a trend that popped up in 2022 and it will stay throughout 2023," says Alkhyeli. Drawing on the conversation around the environment, this is a fun, intriguing and interesting way to upcycle a beautiful and quality item into a statement soft furnishing piece.
Sustainable thinking
After a spell of spending more time at home, people are now willing to spend more on interior design and renovation, Alkhyeli tells us. This ranges from large-scale refurbishment to touching up individual rooms and spaces in the home.
However, the designer says she sees a slight shift, with homeowners now thinking both more economically and more sustainably. "Clients are looking for slightly cheaper materials, such as ceramic instead of granite – and also eco-friendly materials. A boom in 3D-printed technology will affect future home style, with the use of more organic and sustainable fabrics."
COLOUR MAKES A DIFFERENCE
Jon Spurlock, Christopher Guy's VP Global Creative Design and Development, says when it comes to trends, colours are changing with the seasons. "We are seeing more blues, but a different blue. Blue has been vibrant, now it is softer and greyed down. We are also finding more of the use of a dirty-gold, and musty orange colours are also being spotted."
He maintains that furniture will remain modern this year, but with a strong want for more aesthetically crafted designs, adding: "The modern edge has been on the rise for some time, whereas now we are seeing strict straight lines move towards clean pieces with rounded edges – but still very modern."
WELLBEING IS IMPORTANT
Diala Al Moussawi, a designer with interior company Collide, talks about the wellbeing trend in interior design and furniture and how it is dominating style. "This is especially true as many people are still working from home so there is more focus on comfort, light-on-the-eye colours and earthy items with a 'natural environment' feel – and she reminds us that indoor plants are always recommended, as a way of bringing the outdoors inside.
The heart of the home
Al Moussawi explains "There has also been a focus on kitchens since the healthy home cooking trend has been big during and after the COVID-19 pandemic. However, we are also seeing a trend of brighter colours and geometric patterns take over as if it's time to live again; a more joyful time."
There are a myriad of ideas emerging for all renovators out there to draw on for a home design facelift this year. 2023 is a great opportunity to explore the latest trends in interior products, designs and furniture pieces that you feel reflect your personal style into your home.