How organic food can help your family
We talk with the supermarket chain Organic Foods & Café all about organic eating and the benefits for you and your little ones.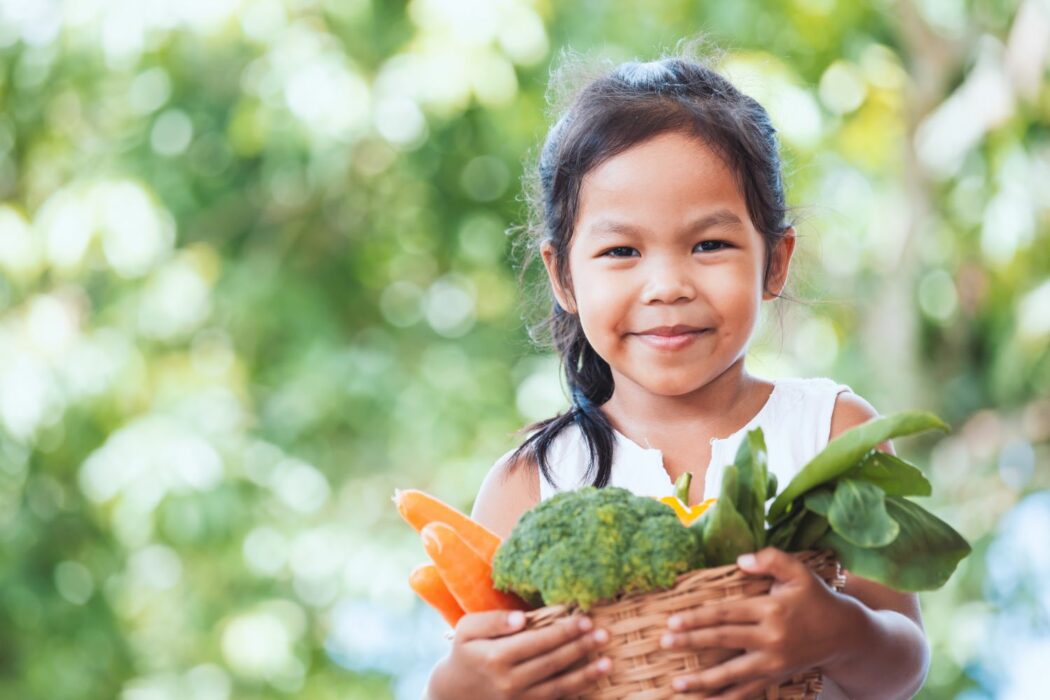 Celebrated for championing organic and healthy living in the UAE, Organic Foods & Café (OFC) started in 2005 with a love of food that's good for you and not harmful to the planet. At that time, there was nothing organic available in the UAE. The founder, Nils, wanted to make a real difference, by providing healthy, nutritious and organic options for Dubai's citizens. These include:
Fresh fruit and vegetables
Meat and fish
Dairy products
Baked goods
Supplements
General groceries
Personal care
Household cleaning items
WHAT DOES 'ORGANIC FOOD' MEAN COMPARED TO STANDARD FOOD?
The term "organic" refers to the process of how certain foods are produced. Organic foods are grown or farmed without the use of artificial chemicals, hormones, antibiotics or pesticides. Non-organic foods are produced in the conventional way which includes the use of artificial chemicals, fertilisers, pesticides etc. These chemicals accumulate within our bodies through various contaminated foods, producing chronic illnesses. There are many studies that prove the harmful impact of eating unnatural food.
At OFC, we are careful with the products we carry and the brands we say yes to. We aim to only have products that contain clean ingredients, which is why you will never see a product that contains high-fructose corn syrup, chemicals, pesticides or hormones on our shelves.
HOW IS ORGANIC FOOD BETTER FOR HEALTH?
Studies have shown small to moderate increases in some nutrients in organic foods. These include certain antioxidants and types of flavonoids, which have antioxidant properties. Also, the feeding requirements for farm animals are much stricter leading to higher levels of omega-3 fatty acids, which are more heart-healthy than other fats. You can find them in organic eggs, dairy and meats. Moreover, cadmium is a toxic chemical which is naturally found in soils and absorbed by plants. Studies have shown that organic grains contain lower levels of cadmium. Of course, the most important benefit of organic and natural food is avoidance of the harmful substances present in industrially produced food.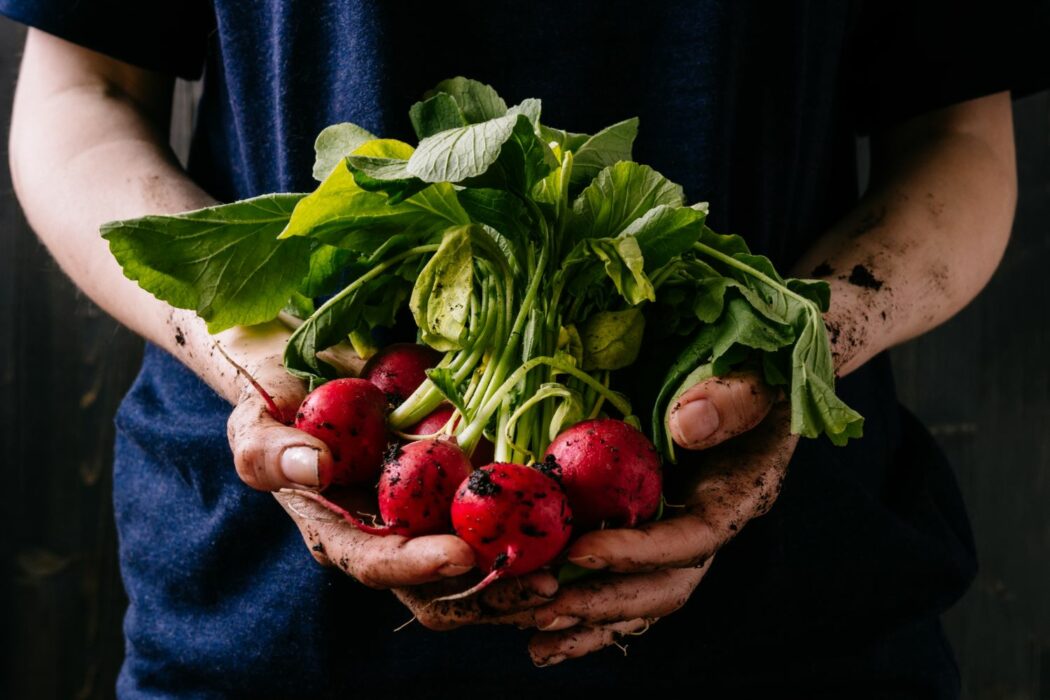 HOW DOES BUYING ORGANIC FOOD HELP THE PLANET?
Organic food is not harmful to the environment or the planet. It is definitely a far more sustainable alternative when it comes to food production. Organic farming practices are designed to meet the following goals:
Improve soil and water quality
Lower pollution
Decrease energy used
Enhance biodiversity
Provide safe, healthy places for farm animals (livestock) to live
Enable natural behaviour in farm animals
Promote a self-sustaining cycle of resources on a farm
WHY IS ORGANIC FOOD BENEFICIAL FOR FAMILIES AND CHILDREN?
Organic foods are important for everyone, but especially for babies and toddlers! Babies start to wean around 6 months old. The quality of food is crucial in their formative years and will have an impact on their overall growth and development. Chemical and synthetic pesticides are harmful, but for a baby that is still developing their digestive and immune systems, it's even worse! Moreover, the additives and synthetic flavours that many products contain can create health complications such as hyperactivity and focus issues.
To make sure all mums are able to buy organic fruit & vegetables when their babies start to wean, we have decreased the prices in the fruit and vegetables section by 20%, all day every day. We have a wide range of organic pouches from internationally verified brands such as Organic Larder, Ella's Kitchen, Babease, Piccolo etc.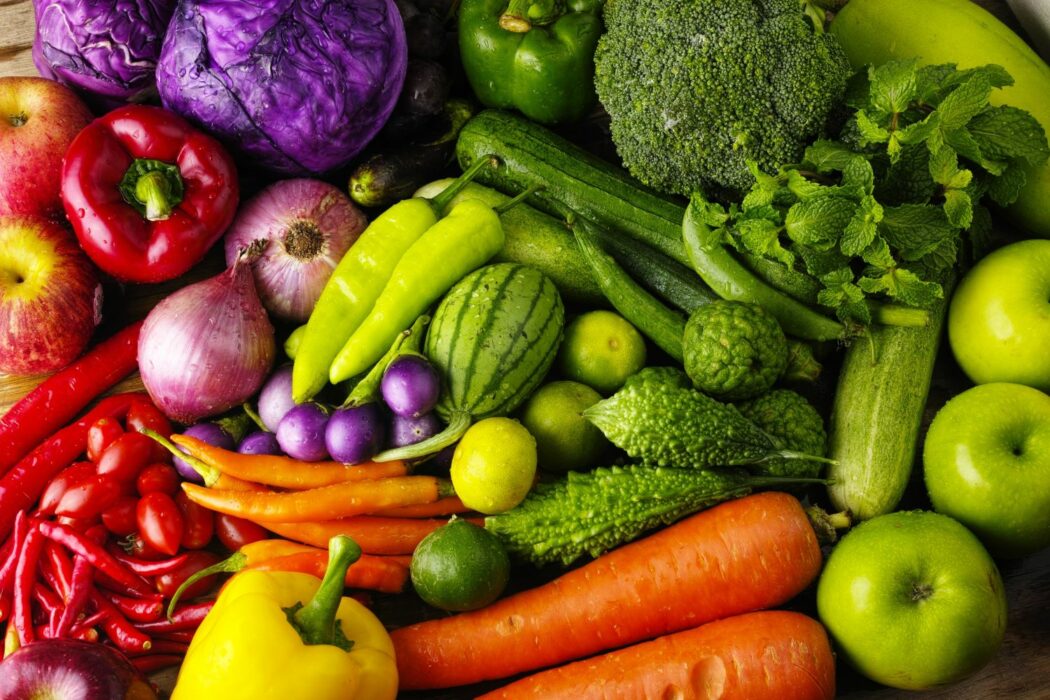 HOW CAN YOUR GRAB & GO RANGE HELP BUSY MUMS?
OFC sells a broad range of delicious and healthy 'Grab & Go' items, useful for mums in a rush, including:
Soups
Salads
Dips
Veggie sticks
Bento meals
Wraps
Sandwiches
Sushi trays and much more!
We all want what's best for our bodies, but we don't always have time to cook fresh meals. Convenient, delicious, organic and healthy –  that's OFC's Grab & Go promise!
WHY SHOULD MUMS SHOP AT YOUR SUPERMARKET?
At OFC, we care and we want the absolute best for mums! We offer them a place where they can shop knowing they are making the right choice for their child, and that is priceless! We offer everything mums need at every stage of their little one's life – from baby formula to their first piece of fruit. There is nothing tastier or healthier than organic fruit and vegetables and organic, hormone-free meat and eggs. When it comes to organic food, the common concern is cost. At OFC, we are on a mission to reduce our prices where we can so that every mum can get the best for her children.
WHAT MONTHLY PROMOTIONS DO YOU RUN THAT ARE USEFUL TO MUMS?
All of OFC's promotions are useful for mums. We are running three promotions per month on top of our bi-weekly loyalty offers. These contain more than 25 heavily-discounted products, every two weeks.
Every first Sunday of the month: 15% off organic larder products, dairy, bakery goods and meat products
Every third weekend of the month: 20% off almost everything
Mum's Monday every last Monday of the month: up to 50% off baby products and parenting essentials
WHAT ARE THE BELIEFS BEHIND YOUR BRAND?
Healthy food is a right, not a privilege! We should be able to eat the same quality of food as our grandparents ate and believe natural food should be accessible to everyone.  OFC's mission is to make natural and healthy food that is free of chemicals, hormones and GMOs affordable for all shopping budgets! Secondly, we aim to arm our customers with transparent information and honest products so that they are knowledgeable about where their food comes from and what it is made of.
Finally, we strive to provide our customers with a warm, friendly and educational shopping experience. We have health specialists at each shop that can answer your questions and we provide information on product benefits and new developments in the healthy eating movement so everyone has a chance to enhance their wellbeing and lifestyle.
For more information, please visit the website or one of their 9 stores across Dubai and Abu Dhabi