Wellx and Inspire Yoga join forces for Dubai Fitness Challenge 2023
The UAE's leading health and insurtech platform, Wellx, partners with Inspire Yoga to promote active living and holistic well-being, showcasing its dedication to health support and celebrating user achievements.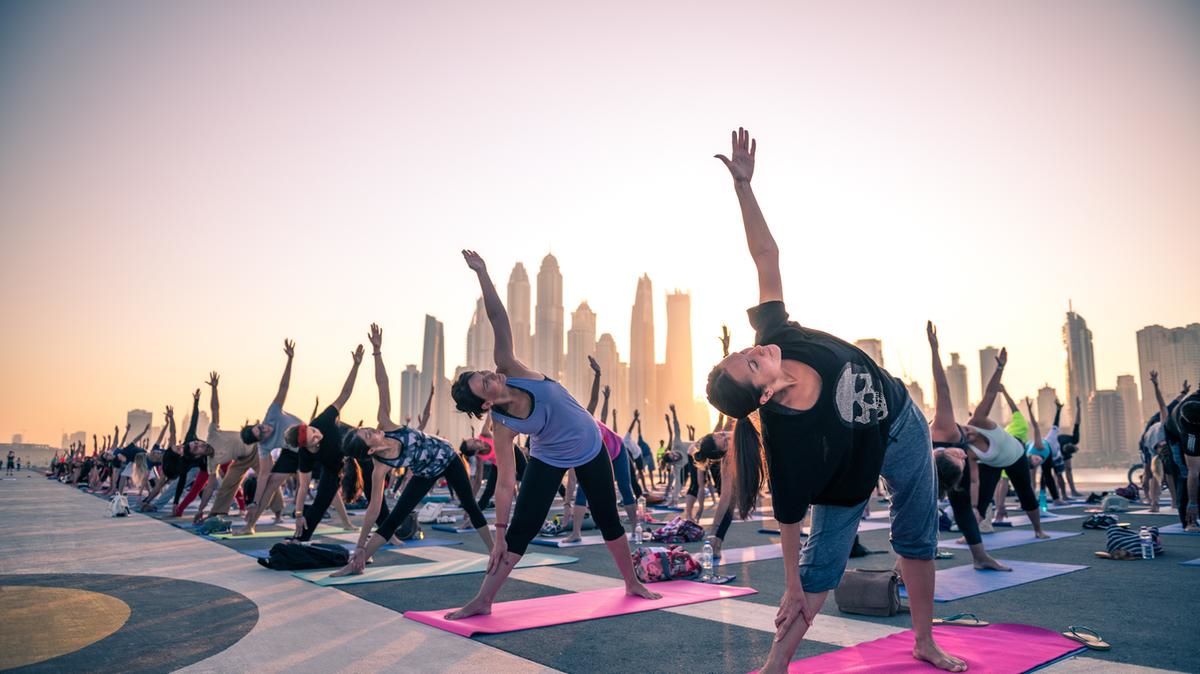 Wellx has gained significant traction with growing customer numbers across corporates and SME's – and was awarded Best Digital Health Supporting App in 2023, by Global Med-Tech World Awards in Malta last week.  Since it's launch,  Wellx's dynamic user community has collectively achieved an astounding milestone, walking over 128 million steps. To put this into perspective, that's equivalent to scaling the heights of Mount Everest more than 2,800 times.
This remarkable achievement highlights the incredible motivation of Wellx's user base, which spans 30 nationalities, aged 18 to 80. Wellx users on average report a 58% increase in the likelihood of them being able to achieve their health goals (e.g. daily steps target) by using Wellx, potentiated by the platform's embedded behavioural science and nudge messaging.
Alongside the Dubai Fitness Challenge, Wellx and Inspire Yoga have devised a tailored programme of activities, captivating events and challenges meticulously designed to enhance physical and mental well-being, aligning with Wellx's holistic fitness pillars: Fuel, Sleep, Move, and Relax.
Week 1: Fuel
Date: November 4
Event: "Yoga Under the Gate"
Host: Coach Neha Duseja
Description: Immerse yourself in mindful movements, breathing techniques, and self-care practices to enhance physical and mental vitality.
Week 2: Sleep
Date: November 11
Event: "Parent and Child Yoga"
Host: Natalia Fata
Description: Promote family bonds, relaxation, and healthy sleep habits by exploring the intricate connection between the gut, brain, and hormones.
Week 3: Move
Date: November 18
Event: "Zumba Fitness Class"
Host: Danny Bartlett
Description: Join a dynamic and invigorating fitness class designed to inspire a love for movement as an enjoyable and essential component of your wellness journey.
Week 4: Relax
Date: November 25
Event: "Dog Yoga with Their Hooman"
Host: Hilke Meyer-Reumann
Description: Experience guided meditation and relaxation practices, culminating in a soothing and serene yoga session with furry friends.
By being part of these exciting activities, you will significantly increase your daily step count by a 58%, contributing to a reduced risk of lifestyle and heart diseases.
For more information and registration details, visit the website