Bringing nature indoors: colour trends for spring
Let's look at how interior wall colours for the coming season are inspired by the great outdoors, allowing you to embrace the calming hues of Mother Earth.
Nature has long been a source of inspiration for colour palettes and interior design, and it continues to provide us with endless ideas. From blossoming flowers to raging oceans, serene sunsets to snow-capped mountains, the outdoor environment presents a plethora of hues, filled with harmonious colour combinations that evoke feelings of calm, clarity and groundedness.
THE 'STORIES' COLLECTION
One of the most wonderful things about nature is its wild beauty. There is nothing uniform about the magnificence of nature – it's unpredictable and often produces stunning displays of colour in the most unexpected ways. Jotun's 'Stories' colour collection presents numerous nature-inspired shades for homes to welcome in the outdoors under the theme of 'Naturally Grounded'. A few of them are highlighted below.
Herb Garden
A fresh and invigorating green for an uplifting feeling of space, this lively tone lifts the mood with its peaceful appeal. Mimicking the new life abundant in herb gardens, it works especially well when blended into a room with traditional furniture and when offset by clear statement pieces.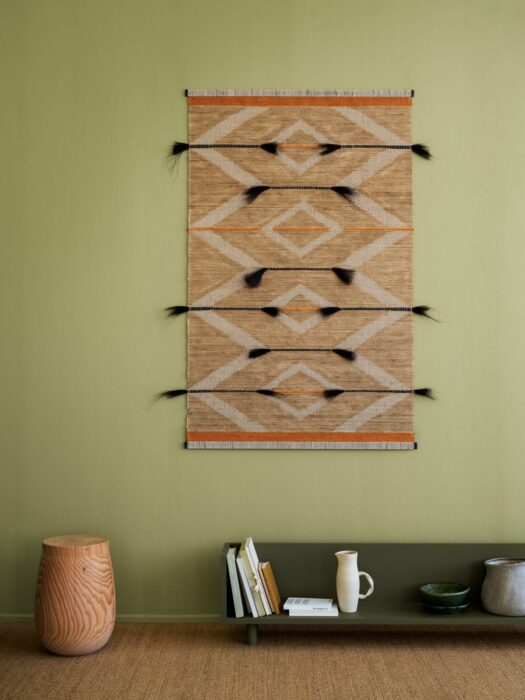 Mediterranean Olive
A golden touch that imbues spaces with natural warmth, this Mediterranean-inspired hue portrays the welcoming embrace of olive trees and casual coastal elegance. When paired with natural light from windows and darker-coloured ornaments, it creates a graceful experience of undisturbed balance.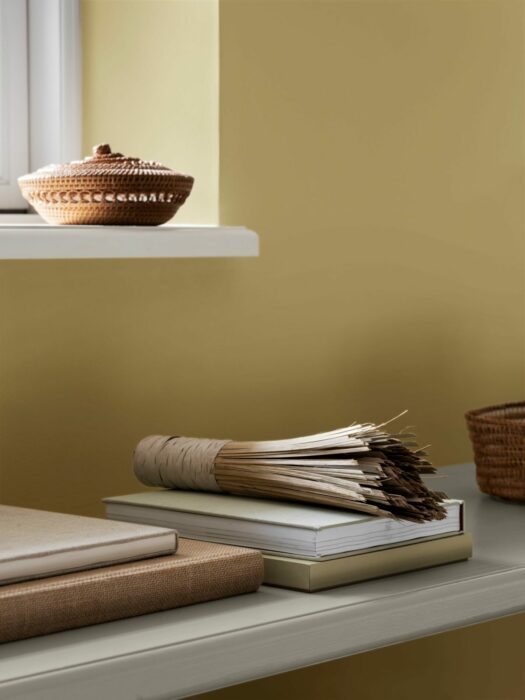 Rustic Brown
Truly timeless and endlessly versatile, this rustic earthy tone is an ode to the rugged colours of rocks, stones and other natural materials that make the foundation of our homes. Displaying robust sophistication, it combines well with neutral-coloured decor and natural wood tones on accent furniture and accessories.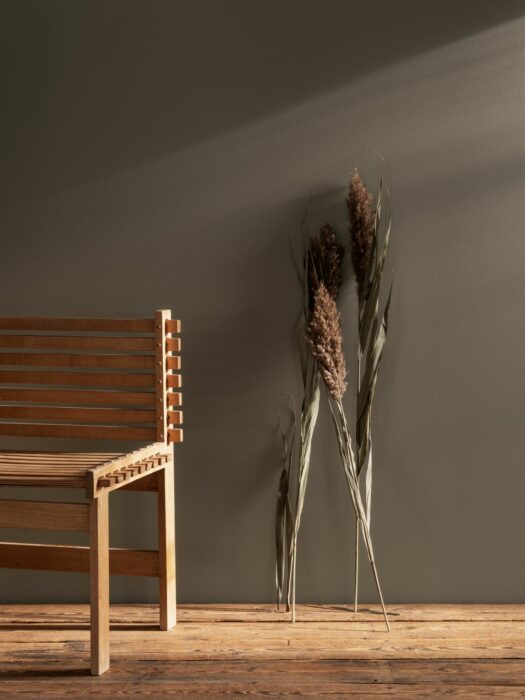 Soft
A golden, light-toned neutral colour, this muted shade is influenced by natural light and gentle illumination, making for a soft ambience. The soothing calmness it emanates is ideal for areas of activity, like kitchens and office spaces, and matches with furniture and accessories featuring curved shapes and earthy pigments.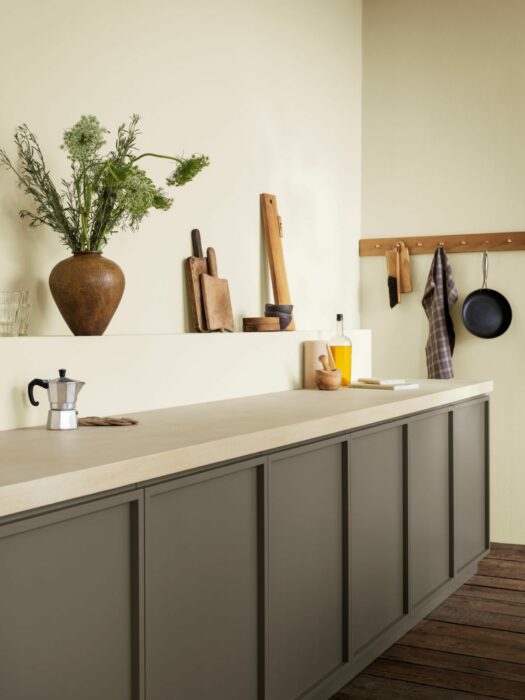 Natural Green 
A forest-inspired shade with a calming, grounding effect, this hue reflects the serene essence of woodlands and their ability to instil tranquil feelings. This colour works well with wooden interiors and other nature-inspired decor featuring pastel tones, such as plants and their vases.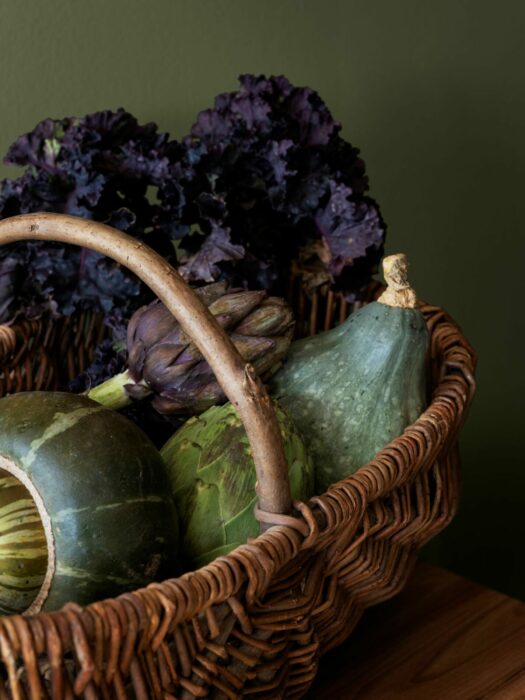 TRUST IN NATURE
When it comes to choosing colours for different spaces within our homes, nature knows best. Drawing from the breath-taking variety of tones and colours in the natural world, you can decorate your space in such a way that invites the outdoors in. With spring in mind, these gentle, earthy tones carry a sense of serenity and tranquillity into your home, ensuring that any stresses of the busy, modern world are kept at bay.
For more information, visit the website