Lifestyle factors drive surge in obesity rates among children and pregnant women
Experts highlight the significant increase in obesity rates, particularly among children and pregnant women in the UAE, due to lifestyle patterns, social preferences, and dietary factors.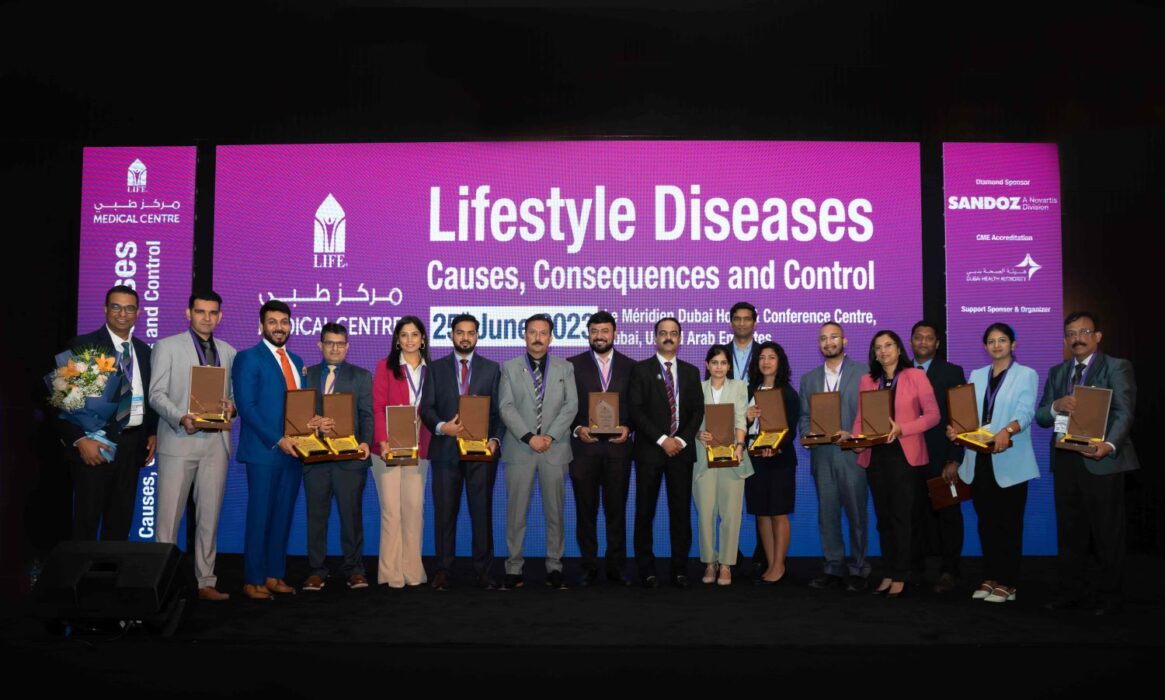 Speaking at a Continuing Medical Education (CME) conference conducted by Life Healthcare Group in Dubai recently, they expressed concerns regarding childhood obesity and its far-reaching effects.
Presenting a paper at the conference, Dr. Nasreen Chidhara Pari, Specialist Paediatrics at Life Medical Centre, said, "Childhood obesity has a profound impact on both physical and psychological well-being. Statistics show that the rate of childhood obesity in the UAE has increased from 12% to 17.4% between the years 2018 to 2022. This has, in turn, led to a rise in various preventable illnesses and health risks that are becoming increasingly common in the population."
With over 250 attendees, the conference focused on raising awareness about the rise of lifestyle diseases and aimed to educate medical professionals on their causes, consequences, and effective control strategies. With a comprehensive agenda featuring 20 presentations, the program covered a diverse range of topics on lifestyle diseases, with a particular focus on childhood obesity and diabetes.
Commenting on the conference, Mr. Jayan K, CEO of Life Medical Centres and Clinics, said, "We are happy to organize the CME conference as part of Life Healthcare Group's ongoing commitment to contribute to the welfare of society by empowering the medical community. These conferences play a pivotal role in fostering knowledge, exchanging insights, and keeping healthcare providers at the forefront of medical advancements. By equipping healthcare professionals with the necessary knowledge, we can effectively tackle a wide range of healthcare challenges."
According to the World Health Organisation (WHO), 60% of the factors influencing an individual's health and quality of life are associated with unhealthy lifestyle choices that lead to various health issues, disabilities, and even mortality. Conditions such as metabolic disorders, musculoskeletal problems, cardiovascular diseases, hypertension, and more can stem from an unhealthy lifestyle.
Dr. Kirti Mohan Marya, Group Medical Director and Chief of Orthopaedics, said, "Lifestyle disorders are growing in prevalence worldwide and they pose a long-term threat to humanity, acting as silent killers. As a prominent healthcare provider in the region, it is our duty to spearhead positive and preventive changes in the field of medicine. Knowledge-sharing platforms like this CME conference play a vital role in ensuring optimal medical care for our patients."
The conference featured renowned doctors and experts from different Life Medical Centres in the UAE, where they shared their expertise and research in multiple disciplines and highlighted various key lifestyle diseases and health risks, which have become more frequent in their occurrence in recent years. The event also highlighted the need to implement comprehensive strategies to address the increased prevalence of lifestyle diseases. It emphasised evidence-based treatment options for obesity, involving long-term approaches that encompass nutrition, behaviour, and, if necessary, surgery.
Dr. Nidaa Khan, Specialist Obstetrics and Gynecology at Life Medical Centre, initiated conversation about the prevalence of obesity among pregnant women. "Obesity is the most common medical condition among women of reproductive age. Less than half of pregnant women have a normal body mass index. The implications of obesity during pregnancy are frequently overlooked due to the absence of evidence-based treatment options. Effectively managing obesity requires long-term strategies encompassing nutrition, behaviour, and, in some cases, surgery."
One of the most prominent lifestyle diseases that have seen a dramatic rise in recent years is diabetes. Dr. Mohammed Salman Khan, General Practitioner at Life Medical Centre, said, "Unhealthy lifestyle choices play a significant role in the development of diabetes. The prevalence of diabetes is expected to increase manifold by the year 2045, with an estimated 110 per cent increase in the Middle East and North Africa region. Early identification is essential as it allows individuals to make necessary lifestyle modifications, such as adopting a healthy diet, engaging in regular physical activity, and maintaining a healthy weight."