Embark on an immersive and sustainable culinary voyage with 'Message in a Bottle'
JA The Resort partners with Dinner Time Story to bring you a one-of-a-kind dining experience, "Message in a Bottle", aboard the Sirene boat that blends storytelling, illusions and 3D graphics.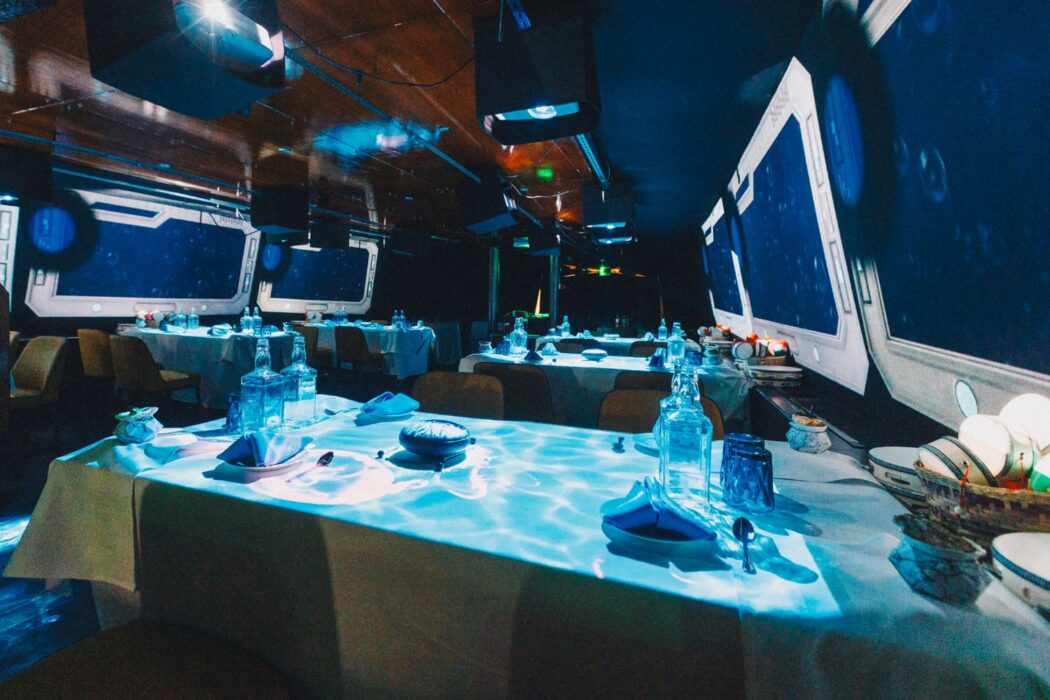 Set sail on the enchanting boat for a two-hour, five-course dinner spectacle that offers sustainably sourced dishes inspired by the ocean's depths and immerse yourself in a thought-provoking narrative that highlights the urgency of sustainable living.
As my dining partner and I step aboard the boat, the captivating journey begins with a 30-minute tour of the Marina, allowing us to bask in the enchanting ambiance of the moonlit Arabian Sea. Once the vessel finds its anchor, an immersive tale unfolds, brought to life through captivating graphics presented by a fairy and an avatar from the future. Transported to a dystopian world ravaged by environmental destruction, we witness the urgency of taking measures to safeguard our planet from further peril.
Each course is crafted with sustainably sourced ingredients and the seafood-focused menu is a delightful revelation that takes you on a culinary voyage inspired by the depths of the sea, the Arctic, serene beaches, ethereal bottles and vibrant coral reefs.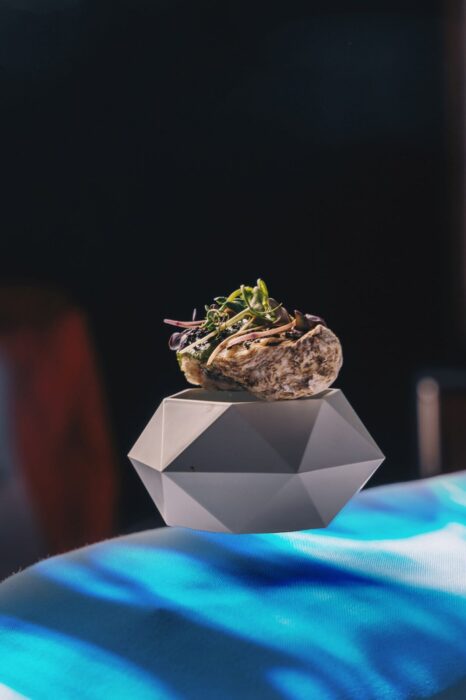 The first course unveils a citrus scallop mousse with a delightful bio garden herb crust and parmesan, artfully presented in a rotated bowl that defies gravity. The menu unfolds a selection of thoughtfully crafted concoctions and beverages to accompany each course.
The second course features yuzu-marinated poached shrimps adorned with home-grown radish cress, accompanied by bursts of flavour from soya pearls and tapioca rocks. Each bite was an explosion of juiciness and exquisite taste. As the evening unfolds, each course is complemented by stunning projections that grace your table, plate and surrounding walls.
This immersive experience strikes a perfect balance between entertainment and education, offering an interactive journey that imparts valuable insights without feeling overly didactic. As the night progresses, I find myself having a newfound understanding of simple actions I can incorporate into my daily life to contribute to a better and more sustainable world.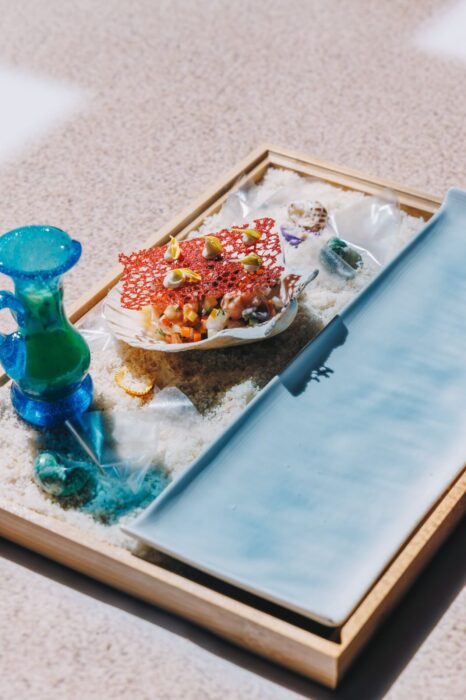 The culinary odyssey continues with a tantalising rendition of tuna and salmon ceviche, accompanied by vibrant green apple and passion fruit dressing, delicately balanced with celeriac puree. The plate itself is artfully presented, evoking the sensation of dining on the sandy shores by the sea, transporting you to a coastal paradise.
As the journey progresses, the main course takes centre stage, featuring pan-seared seabass perfectly paired with a local pomme puree and a velvety black ink sauce. Each bite reveals a tender, expertly cooked seabass with a harmonious symphony of flavours.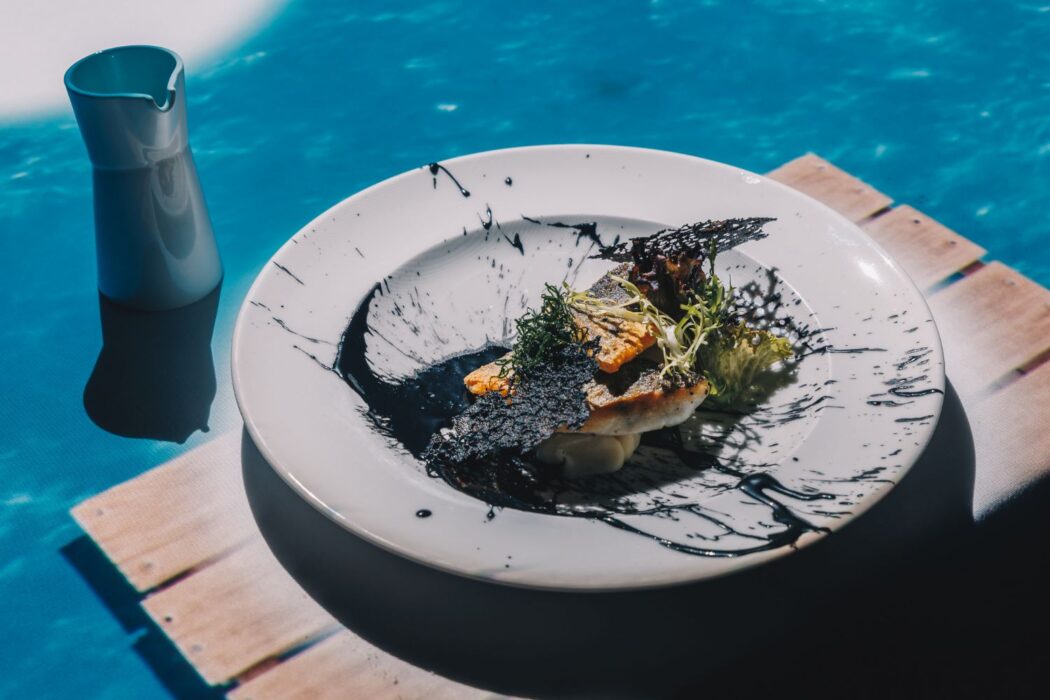 Bringing our gastronomic adventure to a grand finale is a trio of delectable meringues accompanied by a combination of espuma sponge, cookie dough, raspberry coulis, coconut yogurt, and a medley of fresh berries. Each ingredient is displayed in small containers and a long paper is laid on the table, inviting you to playfully arrange the components. The result is a visually stunning dessert, elevated by the mesmerizing interplay of 3D lighting. It's the perfect ending to a truly unforgettable dining experience.
JA The Resort. Fridays and Saturdays from 7pm. AED399 per person for food only with a complimentary post-dinner beverage at Vasco Da Gama. Ages six years and above are welcomed with kids' menus available. Call +9714 814 5604 or email restaurant.reservation@jaresorts.com