Indulge in epicurean delights and skyline views at Above Eleven
Elevate your date nights to new heights at Above Eleven. Nestled high above the city's skyline, this stunning venue sets the stage for an enchanting evening with your loved ones.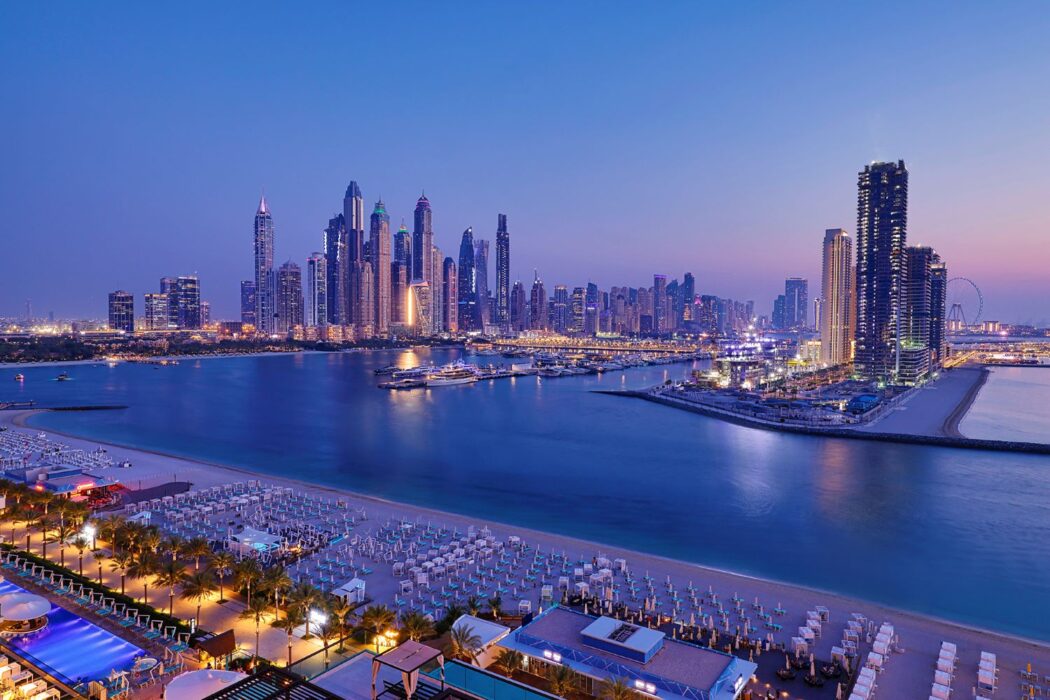 Inspired by the vibrant energy of Bangkok's Soi 11, Above Eleven Dubai, on Palm Jumeirah, invites you to step into a world of lush greenery and enchantment. Every aspect of this elegant venue, from its design and décor to its tantalizing dishes and exquisite beverages mirrors the mesmerizing aura of the space. The expansive terrace offers eyeline views of the city's shimmering skyline, iconic Arabian Gulf, and record-breaking Ain Dubai, making it the ideal location to enjoy a sunset blend or a romantic dinner under the stars.
The deliciously distinctive Nikkei menu, created by Peruvian Head Chef Luis Gavancho for his maiden culinary foray into the Middle East, is an explosion of flavours and intricate techniques recreated to go with Dubai's international mood and honour Peru's rich and diverse culinary culture.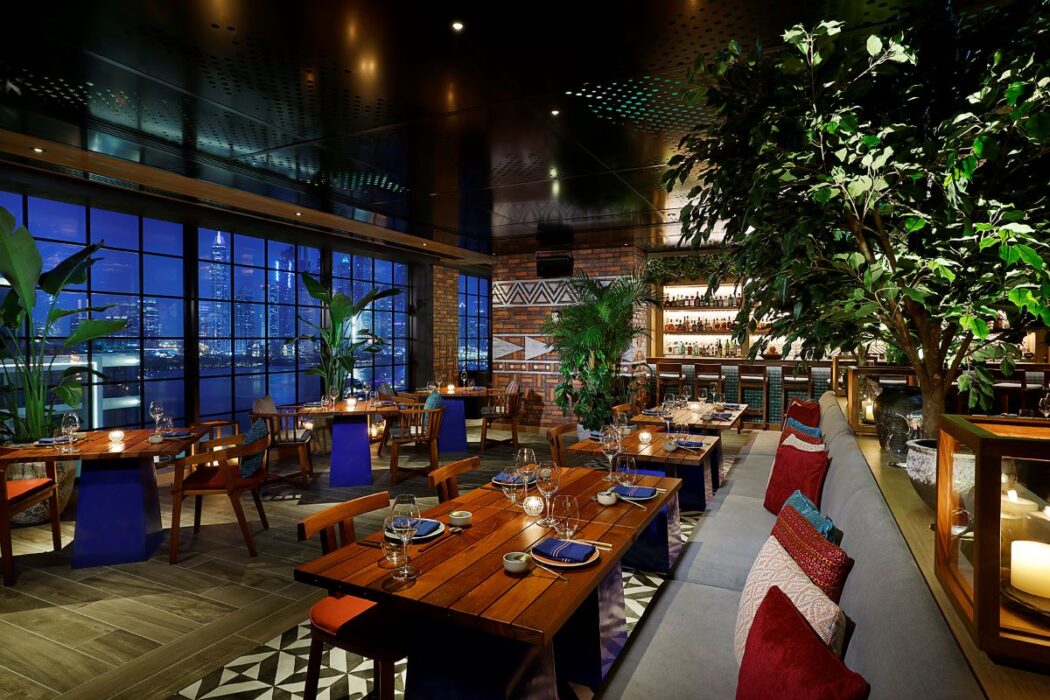 As you enter the restaurant, you are welcomed by a stone maze entry that leads to three main areas across the spacious venue: the sophisticated dining room, the inviting lounge and terrace, and the lively sushi bar. The interiors offer a visual treat with striking colours and an interesting synergy of foliage covered ceilings, Aztec-art-stained mirrors, banana leaf trees, and floor-to-ceiling windows. The space accommodates up to 270 guests, making it an ideal spot for everything from intimate date nights to large gatherings.
We are greeted warmly by our attentive waitress, who promptly offers us beverages and asks if we have any questions regarding the menu. Intrigued by the enticing concoctions on offer, my dining partner and I decide to peruse the bespoke blends from Peru and Japan.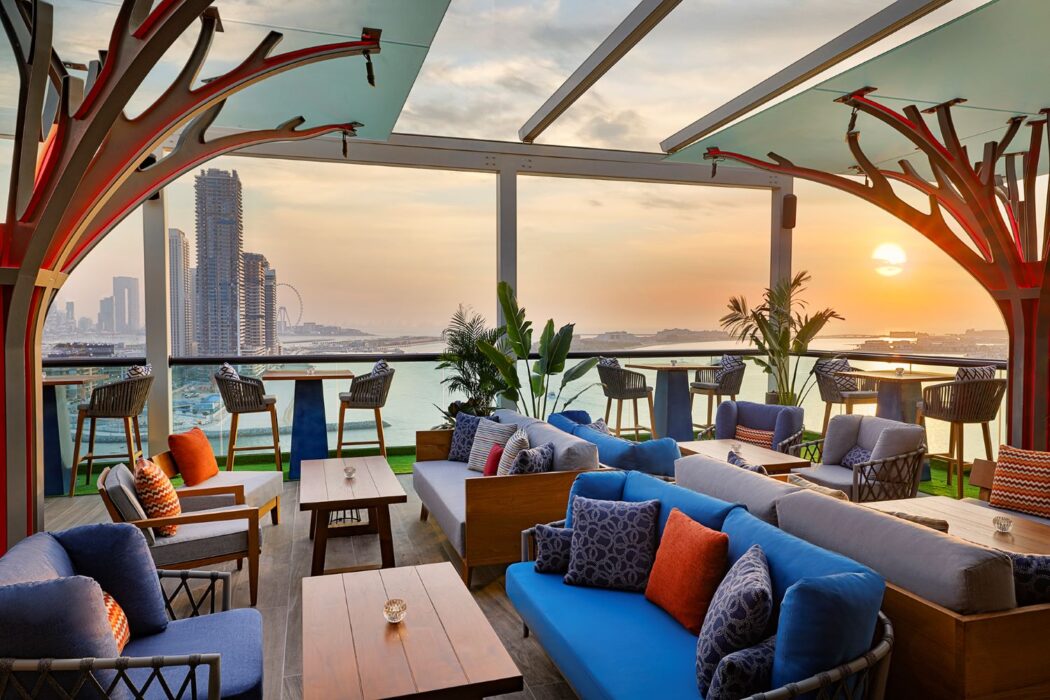 I decide to try the Inca's Gold, a tantalizing mix of Tequila pisco, lychee, toasted pineapple syrup, and a touch of gold. Meanwhile, my dining partner opted for the Saltama Spritz, a Japanese twist on the classic Aperol Spritz. This delightful variation featured Lotus root gin, pink yuzu, almond cordial, prosecco, and a splash of soda. Both blends arrived beautifully garnished and delivered a refreshing and distinctive flavour.
Taking our waitress's recommendation to heart, we decide to begin our culinary adventure with the Above Eleven ceviche. This dish features succulent seabass, infused with the vibrant flavours of A11 leche de tigre, accompanied by crispy calamari, cancha, chocio, and sweet potato. We also indulged in the Hamachi truffle ponzu, showcasing the delicate yellowtail adorned with shiso leaves, a tangy chill ponzu sauce, truffle oil, and a touch of caviar.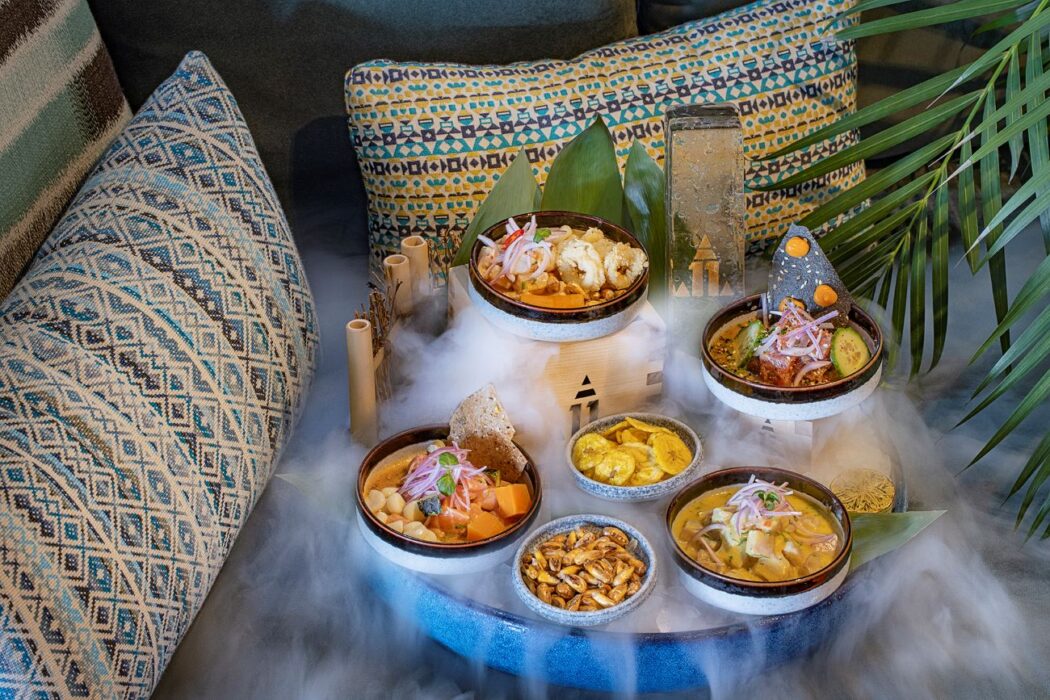 Being a huge fan of salmon, I couldn't resist ordering the salmon sashimi, and it surpassed my expectations with its fresh and luscious texture. To our sheer delight, each of the starters proved to be a culinary masterpiece. Bursting with flavour and expertly balanced spices, they left us torn as to which one we enjoyed the most.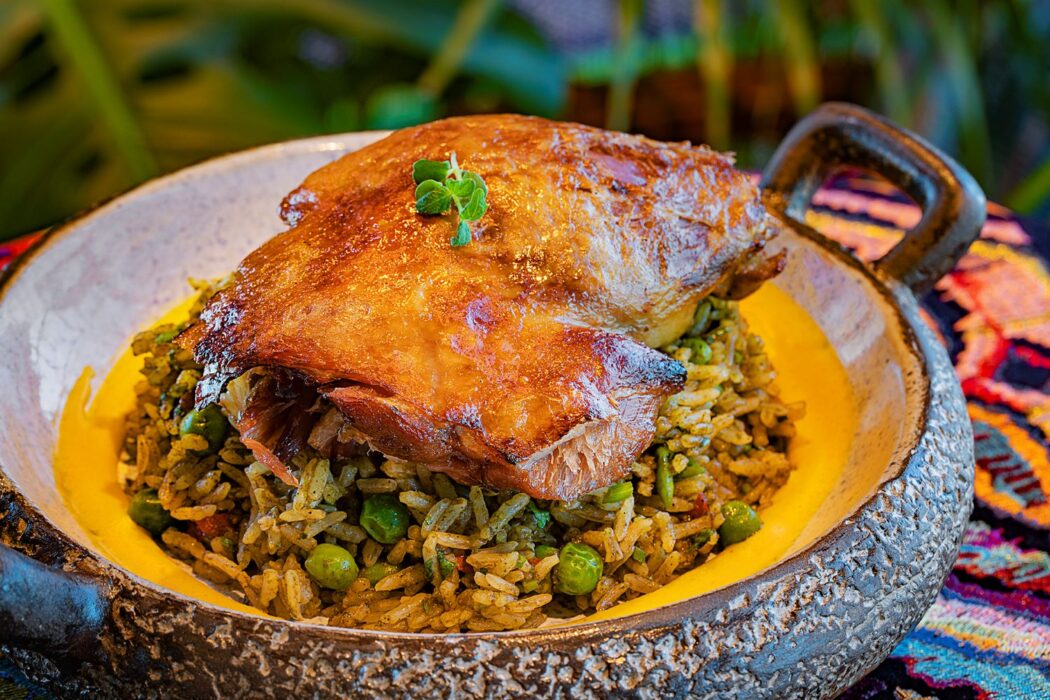 For our mains, we eagerly delved into the chef's specials. Our selections included the tantalizing Peruvian dish, arroz con pato. This exquisite creation showcased a boneless duck leg confit, nestled atop a bed of fragrant cilantro rice, accompanied by chalaquita and huancaina. Each bite revealed the tender and succulent nature of the duck, perfectly cooked to achieve a melt-in-your-mouth texture. The harmonious blend of flavours and textures left us utterly impressed.
Continuing our culinary exploration, we couldn't resist indulging in the Patagonian toothfish, a masterpiece enhanced with hoisin honey, miso, and a side of creamy mashed potato. The toothfish was delicately prepared and its tender flesh, accompanied by the delectable flavours of hoisin honey and miso, created an irresistible symphony of taste that left us in awe.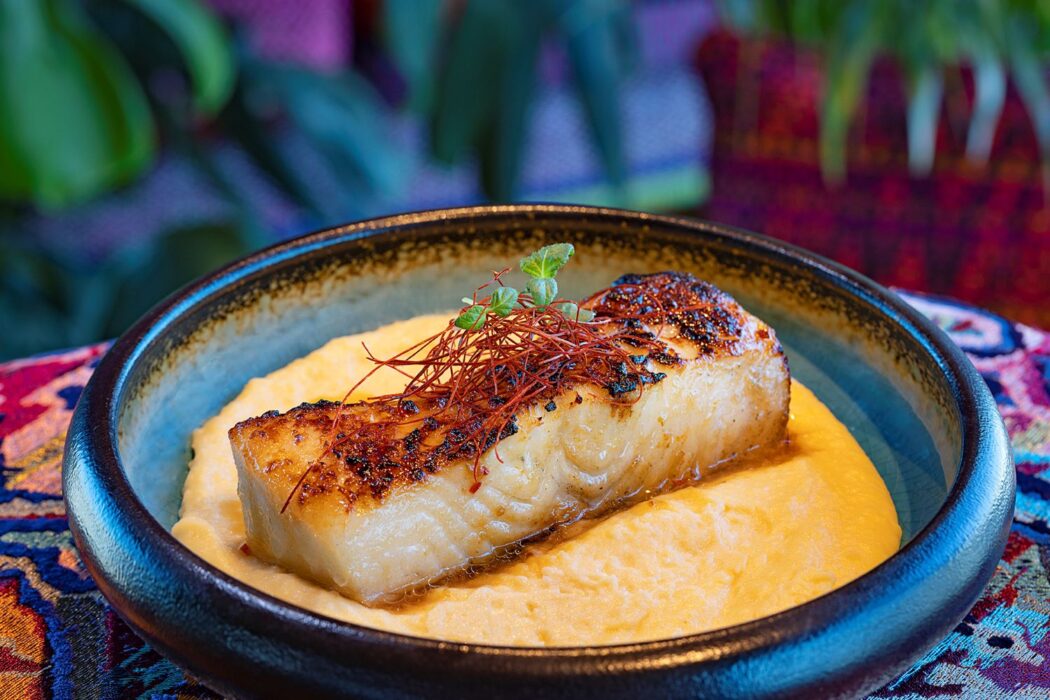 Despite the satisfying indulgence of our main courses, we found ourselves still eager to explore the realm of desserts. Our curiosity led us to the shared delight of the lava cake with a scoop of velvety vanilla ice cream. From the first forkful, it was evident that this dessert surpassed all expectations. The rich, molten chocolate interior harmonized flawlessly with the cool creaminess of the ice cream, creating a heavenly combination that provided a perfect ending to our remarkable dining experience.
Whether you are seeking a romantic dinner, a vibrant gathering with friends, or simply a culinary adventure, Above Eleven is an unparalleled destination that elevates your gastronomic journey experience to new heights.
Marriot Resort Palm Jumeirah. Open daily from 4pm-2am. Call +9714 666 1420 and visit the website or Instagram