PREGNANT MUMS! You're invited to our free breakfast event on 21st Sept
Calling all mums-to-be! You're invited to our free breakfast event on 21st Sept, where we'll be joined by some amazing experts who understand that pregnancy can be tough, and who will help you to become more physically and emotionally comfortable. The event is a safe place to talk about the real issues you're facing in your pregnancy and beyond, while everyone else is telling you how wonderful you should feel!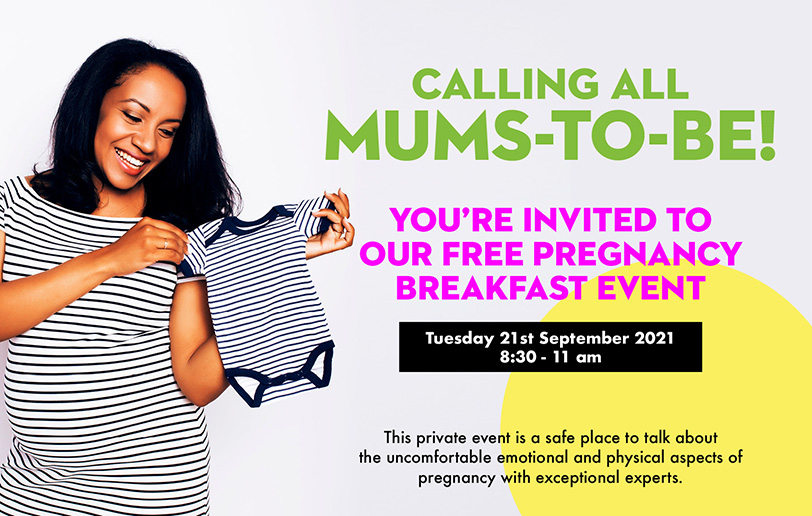 Sponsored by the maternity specialists at Fakeeh University Hospital, and themed 'Pregnancy & Baby's First 6 Months' the event is taking place this month on Tuesday 21st September, over some lovely breakfast bites in one of Dubai's best family hotels.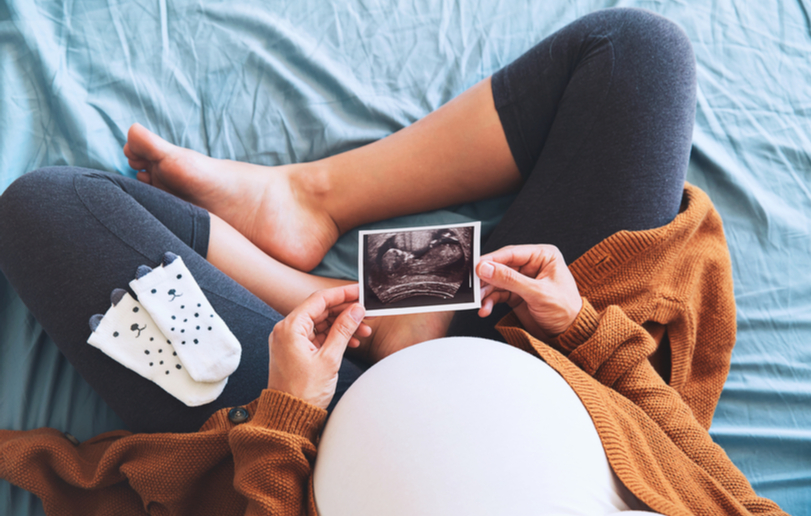 Registration to attend the September 21st event is officially open, but if you'd like to secure your place in advance, just REGISTER HERE and we'll send you your confirmation email.
Are people telling you how you should feel about your pregnancy?!
Pregnancy is a miracle that brings with it fundamental changes to your emotions, your body and your life. But have you noticed that everyone seems to have an opinion on what you should and should not do?! It's not easy to make sense of it all, especially when you're constantly receiving conflicting advice from well-meaning family and friends! 
And it can be especially confusing and unsettling if you're pregnant with your first baby.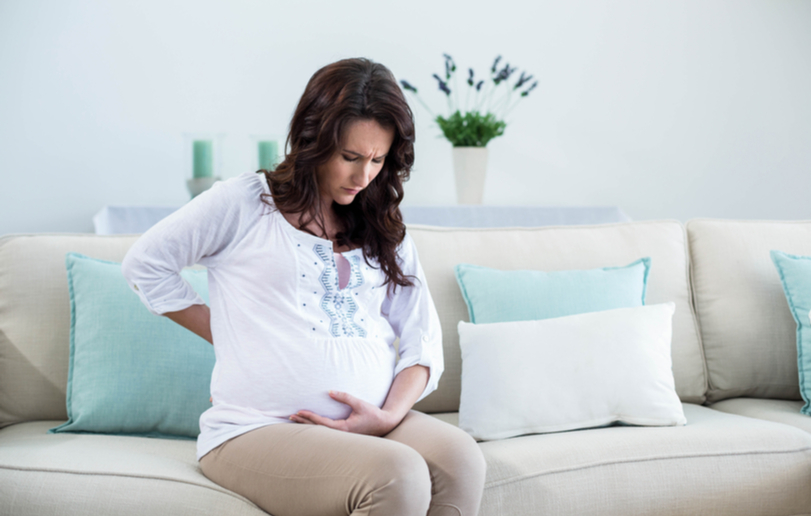 Mother Baby & Child has hand-picked some of the most caring and experienced health and pregnancy experts to prepare you with the guidance and confidence you need to better understand yourself during your pregnancy and the first six month of life with your new baby. 
The experts will also be answering questions from pregnant and new mothers in a comfortable setting, designed to enable you to address your fears and things that are getting you down. This is a safe place to talk about the tough aspects of your pregnancy and get your questions answered, as well as boost your confidence during the amazing journey that lies ahead.  
The breakfast event is free to attend, but places are limited, so you'll need to register if you'd like to attend!
8.30 – 9.00 am: Mums-to-be arrive, register & settle in for breakfast bites
9.00 am: Welcome Address from MBC Editor, Kay Marham
9.05 – 11 am: Q&A Topics with Panel of Experts: 
What is the Usual Physical Progress of a Pregnancy?

Discomforts, Feelings, Fears and Anxieties in Pregnancy

Common Physical Symptoms & How to Deal with Them

Preparing for a Comfortable Birth

The Changes in Your Body, During & After Pregnancy

Life With Baby for the First 6 Months

The Role of Stem Cells in Your Baby's Future Health

YOUR Questions to the Panel
Please Note: There may be some changes to the agenda, based on speaker preferences. 
CLICK HERE if you'd like to attend!
IMPORTANT NOTES:
The breakfast event is

free to attend

, but places are limited so to secure your place,

registration is strongly advised. 

The Dubai venue will be confirmed by email to those registering, 1 week before the event.

Please note that we will have photographers and videographers to record the event, so you should register to attend only if you freely give your permission to be included in any photography/video, as we will be using these in our event media coverage!
If you have any questions or concerns regarding the event, email:
Kay Marham, Editor Mother Baby & Child on: Kay.Marham@CPIMediaGroup.com
ABOUT OUR SPONSORS
Fakeeh University Hospital
Fakeeh University Hospital is a hospital and medical university brought by the pioneering Saudi healthcare provider group, Fakeeh Care. With a rich legacy of over 43 years, Fakeeh Care is committed to delivering medical excellence and championing outstanding research in the UAE.
Fakeeh University Hospital is a 350-bed state of the art facility, located in Dubai Silicon Oasis, which provides primary, secondary and tertiary care for more than 700,000 patients a year. It is equipped with cutting-edge technology and smart systems that are built to meet the unique needs of the hospital and UAE patients. The hospital uses innovative diagnostic technology, advanced data-assisted and automated medication dispensing systems, which combined with leading medical expertise make patient diagnoses and care precise and efficient.
Operating as a teaching hospital in Dubai, Fakeeh University Hospital provides world-class medical education to future generations of doctors in the UAE, expands the medical horizons of practicing healthcare experts, while also bringing the latest research to its patients. The hospital is a benchmark for medical collaboration, international affiliations and combines medical education with evidence-based medicine in a modem environment.
For more information, visit the WEBSITE.
ABOUT OUR SUPPORTING PARTNERS
As our event, 'Pregnancy & Baby's First 6 Months' is an educational event designed to support new parents, Al Ain Farms are keen to partner with us in supporting families. CLICK TO READ MORE…
Made in Australia, where the climate is similar to that of the UAE,  QV Baby skincare products consist of a range of gentle hydrating cleansers and moisturisers specially developed for babies' delicate skin., CLICK TO READ MORE…
Future Health Biobank is one of the world's most accredited stem cell banks and regarded by its peers as the most innovative, highly considered centre of excellence for quality and service within the stem cell banking industry. CLICK TO READ MORE…
If you have any questions or concerns regarding the event, email:
Kay Marham, Editor Mother Baby & Child on: Kay.Marham@CPIMediaGroup.com