WaterWipes Survey: Top parenting concerns in the UAE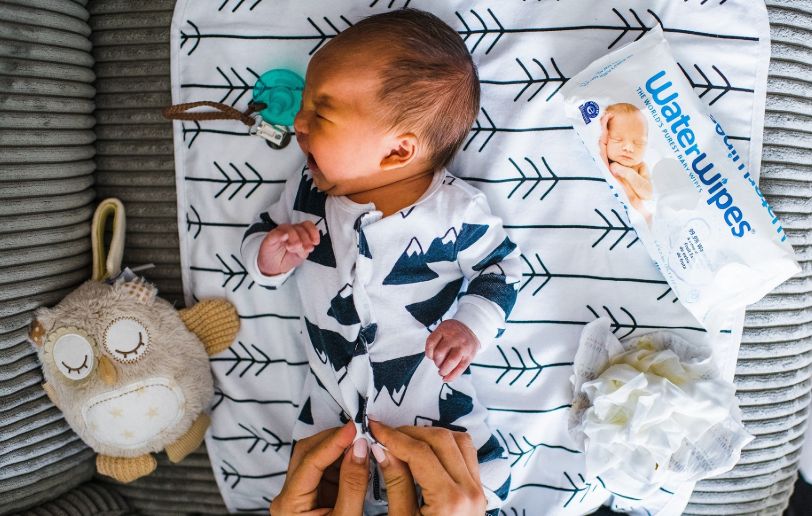 In a parenting survey released by the University of Salford, examining the most surprising and irritating aspects of early parenthood, it was revealed that the top concerns among new parents included:
A lack of time
Constantly worrying
Being compared to others
Not being prepared for diaper rash
The recent survey was conducted among 500 UAE-based parents of babies aged 0-2 years and highlighted that diaper rash is still one of the top three baby ailments, and that almost a quarter of parents (24%) did not receive adequate information on how to treat it. WaterWipes was also named in the study as the best wipe against the causes of diaper rash.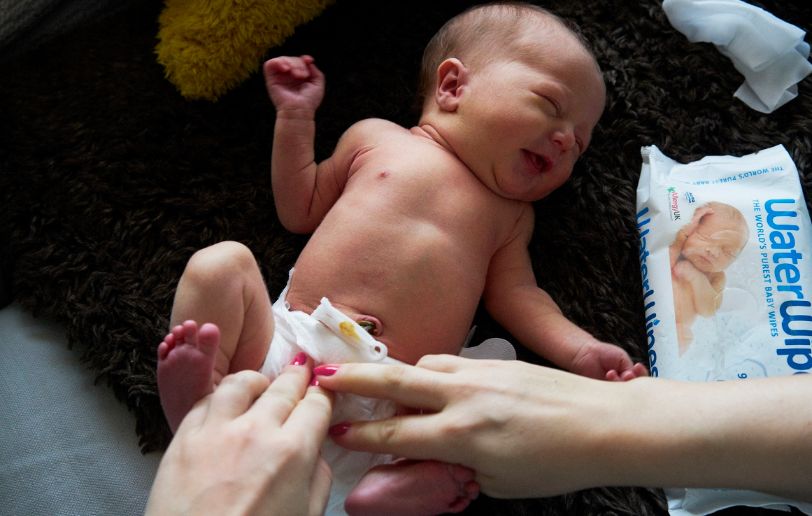 The biggest struggles revealed by parents were:
Almost half (46%) putting being woken up in the middle of the night
Just over a third (37%) said it was discovering their baby had diaper rash
As for baby ailments, the top three challenges reported by almost two thirds of parents were:
Diaper rash (62%)
Teething (47%)
Colic (36%)
On top of worrying about their babies' skin and worrying about their caretaking skills, new parents noted the onslaught of commentary and judgement from competitive or interfering parents as the cause of another set of challenges, with a staggering 42% drawing comparisons between babies. Other pain points included having their babies diagnosed by other parents (39%), and other parents sharing unwanted advice (36%).
However, despite 94% of parents acknowledging their babies experienced diaper rash, only 76% of survey respondents had received information about prior to having their baby. With almost half (46%) worried that their babies were in pain or distress, almost a quarter (24%) were left worried that they were bad parents.
According to expert GP and mum-of-two, Dr Stephanie Ooi, the first step when dealing with diaper rash is knowing what to look for – that their baby's skin may look red, sore, or feel hot to the touch; with some babies experiencing spots, pimples or blisters. She added that diaper rash distinguishes itself from other ailments by manifesting only around a baby's diaper area and often looks irritated, with pimples often present.
With newborn skin being so delicate, they are more susceptible to permeability and dryness, and their skin requires special care and protection, so parents do need to be aware of what they are putting on their baby's skin. WaterWipes, the world's purest baby wipes, are helping parents care for their baby's sensitive skin by removing a lot of the guesswork regarding the right products to use and reassuring them they are giving their children the best possible care. The wipes are made using unique water technology and contain just two ingredients – 99.9% purified water and a drop of fruit extract, which are proven to be purer than cotton wool and water.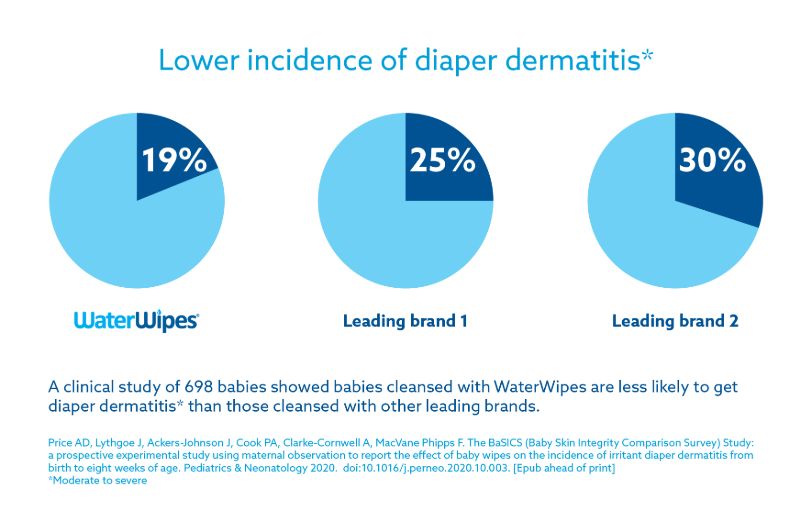 The first of its kind 'Baby Skin Integrity Comparison Survey' (BaSICS), conducted with 700 mothers by the University of Salford, compared the occurrence and duration of diaper rash on newborns with two other leading brands of baby wipes, and found that babies cleansed with WaterWipes had less moderate to severe diaper rash (19%), compared to those cleansed with the next two brands on the market – 25% and 30% respectively. For each day of diaper rash experienced by the WaterWipes babies, it lasted approximately 50% longer on babies using the other leading brands.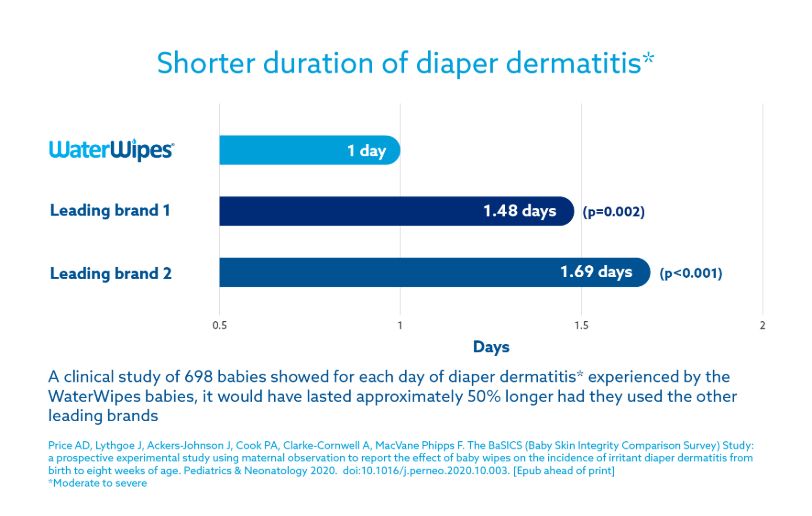 Midwife Cecile de Scally, Lead Parent Educator at Malaak Mama & Baby said, "While parents are juggling their new responsibilities and settling into a new family dynamic, managing struggles like diaper rash – which almost all babies experience at one time or another – can leave parents feeling overwhelmed, guilty, and questioning their adequacy. With the onslaught of well-meaning advice from friends, family, and other parents, they can be left feeling exhausted and more confused. By using WaterWipes from birth and learning how to spot the signs of diaper rash early, and how to best treat it, new parents can eliminate one of their biggest worries surrounding care of their child."
WaterWipes are available in the UAE & KSA across all major retailers.
For more information, visit www.waterwipes.com.
NOTE: WaterWipes is a cosmetic product, not intended to diagnose, treat, cure or prevent any medical condition.