Meet the Obstetrician! Interview with Dr. Jayacy Jayankar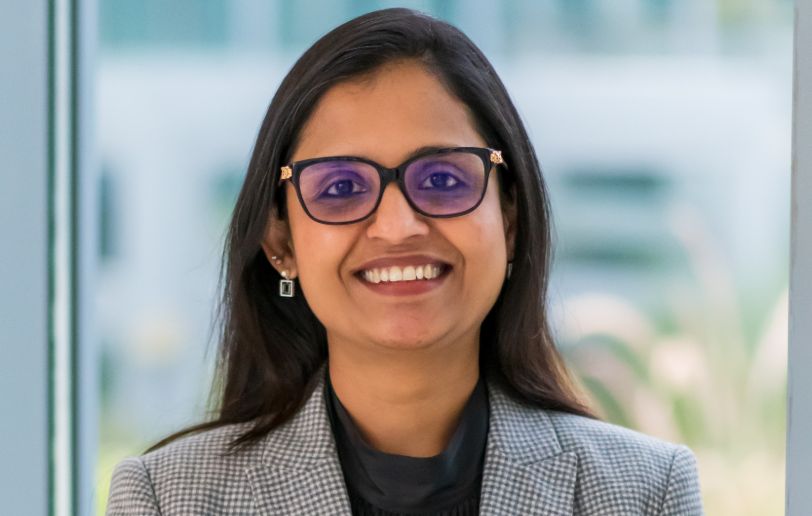 Dr. Jayacy Jayankar is a Specialist in Obstetrics & Gynecology and Reproductive Medicine at Fakeeh University Hospital. We talked to her to get some more insight into her work with mums-to-be!
Tell us a little about your job
I am an obstetrician and gynecologist by profession, but beyond that, I'm not just a job title! My field of work doesn't just come about because of study and a degree, it's a passion that I have for caring for mums-to-be and delivering their babies! For me, each patient is different because each baby is different. So I think beyond that name, "doctor", there's something much more that we relate to with pregnant women, because we go through a very special journey with her for up to 10 months. It becomes something like a family relationship for that time, so it's exciting for me.
How do pregnant mums feel about meeting you for the first time?
When I meet a new mother-to-be the first thing I notice is how they feel to meet me. I'm aware that I'm the person in the white coat, the doctor, so in our first meeting I can often see some apprehension. They already understand a certain amount because of Google, but sometimes the information they have might be understood out of context, or it might be incorrect information. But once we have a chance to talk and get to know each other, women quickly feel  settled and relaxed, which is so important for us both. 
What happens at your first consultation with a new mother?
The first meeting is usually the longest, because we need to get to know each other. I like to find out about the woman herself, her daily activities, what she eats, how she sleeps, the environment around her, how her typical day goes, etc. All of these things contribute to who she is and how she is and therefore how her pregnancy will go. So, with this information, I can plan and tailor things specifically for her, according to her own individual needs. 
What is the main cause of anxiety women have with their pregnancy?
The most common anxiety every woman has is the question of 'is my baby well and healthy?' Quite often, pregnant women hide their anxieties. In my experience, some women don't feel able to share their fears with a partner or a family, because they assume they would just brush it away as just being nothing major to worry about. I think they feel safe talking with me because I don't judge and I can help her to better understand the issues that she's worried about. 
What do you say to women who are feeling anxious?
I tell my patients to try and let go of these fears because pregnancy is not something like a job you're doing, and they don't have to prove anything to anyone. You don't arrive at pregnancy in the perfect form to cope with everything at the outset – none of us do. We all have an image of how the perfect mother should be, but it's a false one! So, I advise my mums-to-be to simply settle in with who you are and don't try to be like someone else. Every woman should know that she is special. Her baby is special. She and her friends are different. So once you get into that mindset, I think that your pregnancy journey becomes your own journey. And it's wonderful!
Let's go to the hospital together on Monday 18th October!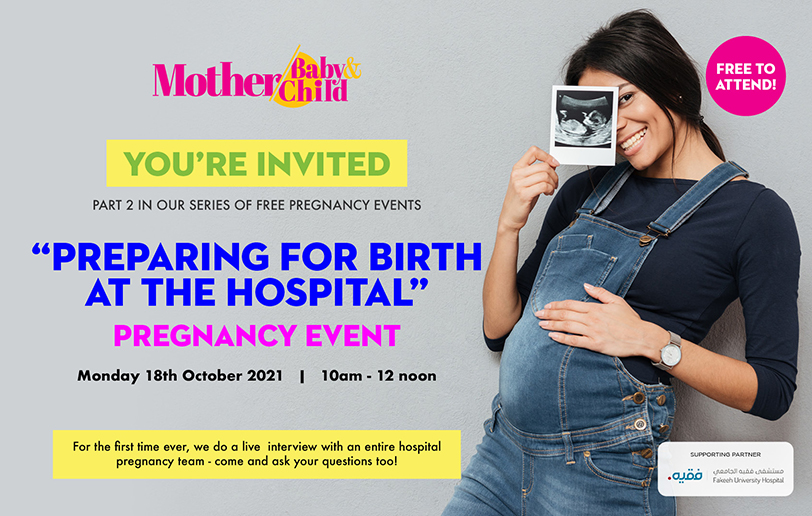 Free-to-attend Pregnancy Event: 'Preparing for Birth' Monday 18th October
You can meet Dr Jayacy at the second of our series of free-to-attend Pregnancy Events, on Monday 18th October. This event is where Mother Baby & Child is taking you to hospital!
Fakeeh University Hospital is a top teaching hospital in the region, and Editor Kay Marham will be conducting a live interview with an the team of Obstetrics & Gynecology specialists, well as the Head of  Department & Consultant Pediatrician, and Lead Consultant Neonatologist. 
Regardless of which hospital you have chosen to have your baby, this is a rare and valuable opportunity to get some peace of mind by learning how an entire team of pregnancy specialists work together to support the needs of every individual pregnant mother. It is a real eye-opener! You'll also have the opportunity to ask any questions you like to the specialists, and take a little tour of a birthing suite.
Places are limited, so you'll have to register! CLICK HERE to register (just scroll down the page, and you'll see the registration form!) and join us in this rare opportunity to prepare for birth.
FURTHER READING:
INVITATION: 'Preparing for Birth' Pregnancy Event, Mon. 18th Oct
Getting Comfortable Being Pregnant
Predicting Your Baby's Gender? Old Myths & Facts!