Ease Baby Reflux with ClevaMama's ClevaSleep Elevated Positioner 

What is reflux?
Reflux is a habitual spitting up of milk, common in young babies, which can keep them awake at night. Reflux starts around 6-8 weeks and can last up to 12 months. For acute cases, medication or cranio-sacral therapy is recommended. For milder cases where sleeplessness is the main problem, there are easier ways to ease your baby's reflux.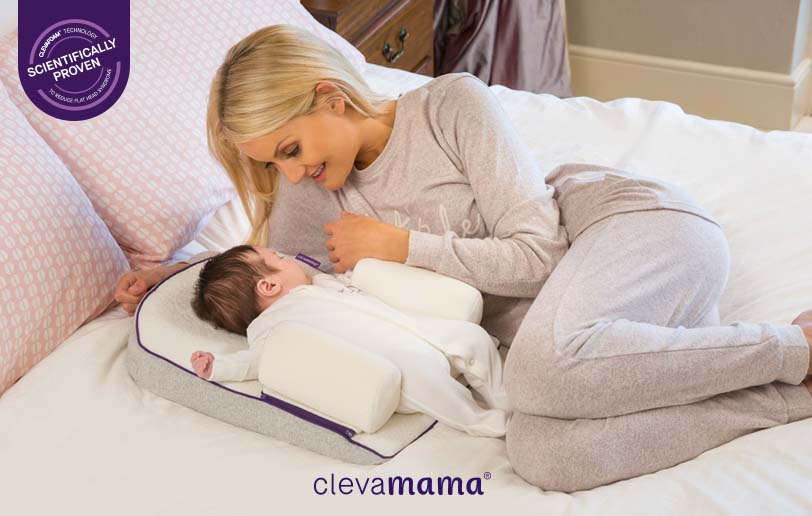 Elevating your baby to help with reflux
Placing your baby at an elevated angle will aid digestion and can help your little one get that last little bit of wind up before sleep. The ClevaSleep® Elevated Positioner from ClevaMama is the ideal solution. Made from their pioneering ClevaFoam, with inbuilt supports to prevent baby rolling off, it's perfect for relieving your little one's discomfort. This ClevaFoam also helps to prevent Flat Head Syndrome, cradling your baby's soft head while giving the support they need. 
(Note: This is not to be used for prolonged periods of sleep. Baby must be supervised while the support is in use!)
Here are some other handy tips:
Feeding:
Reflux is often caused by your baby taking in too much air during feeds. If you feed your baby in an upright position, it will minimise spitting up.
Taking a break during feeding:
Hungry babies gulp down their feed, which can cause reflux. Let them rest every few minutes with frequent breaks. They might not like being interrupted but it helps.
Winding:
Reflux can be caused by trapped air, causing discomfort, crying and wakefulness. To prevent this, make sure baby is thoroughly winded before sleep.
Baby-wearing:
Keeping your little one upright is always a big help and baby-wearing is ideal for this. Invest in a good sling or baby carrier. They love being held close in these. 
Remember, reflux is a temporary condition and it will pass. If you have any concerns, check with your doctor.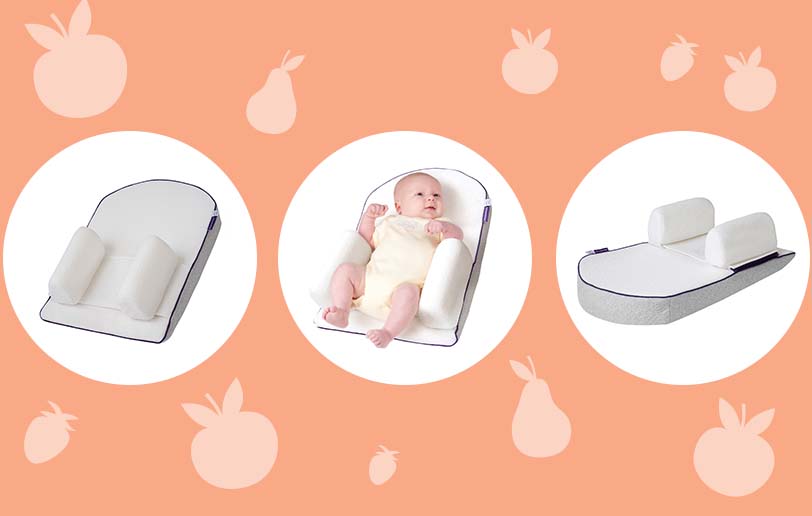 The ClevaSleep® Elevated Positioner from ClevaMama comes with a removable cover and harness. It is available to buy from Amazon and Mothercare.
FURTHER READING:
Buying a Baby Mattress: Top Tips From ClevaMama
Mum's School Checklist: Order the iron-on labels!
Our 'Back to School' Post-event Report
CLICK HERE to count yourself in to receive our free newsletter to read more about healthy family choices, interesting products, things to do with kids, parenting techniques, child development, health…and lots more!