Disney Characters Come to Life
Behind-the-Scenes Secrets from the real Disney Live! Performers
Growing up watching Disney's tales through spectacular animated movies and watching our children fall in love with more unique, vivid stories which teach as much as they inspire, the magic only gets better as the characters we have long marvelled at come to life.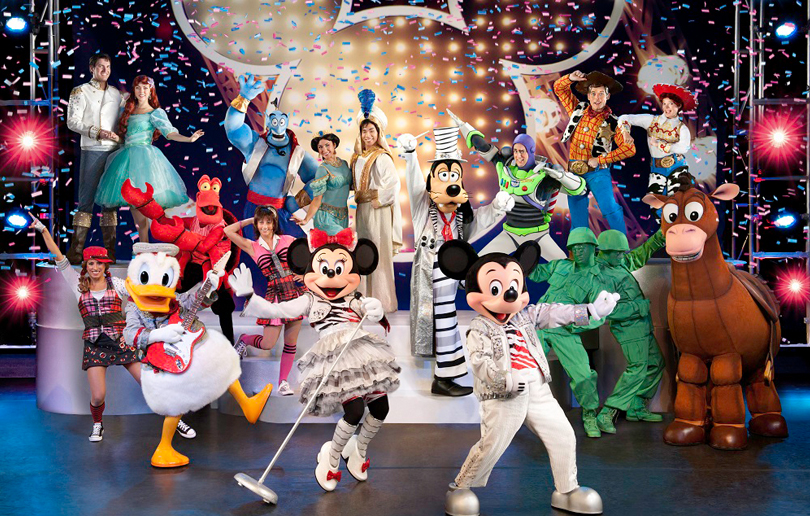 It takes a lot to put on a good show, and a lot more to put on a good Disney show, which involves embodying the spirit of characters which generations after generations have watched, keeping record of their every move, memorising their best lines and even creating friends out of them for company within brilliant imaginations.
To find out more about what goes into a Disney Live! show, Mother, Baby & Child Editor Dina Maaty interviews two Disney performers, Charlotte Plowright and Guille Flores, ahead of the Disney Live! Mickey's Music Festival, where Mickey Mouse and his band of friends, Minnie Mouse, Donald Duck and Goofy, and more will bring joy to thousands of spectators in Dubai.
In your opinion, what is the most fun Disney story to perform and why?
Charlotte: The most fun story to perform is Aladdin. I absolutely love playing the role of Princess Jasmine and dancing with Aladdin. Together, we have so much fun performing the high-energy number 'Friend Like Me'.
Guille: When I perform in Disney Live! Mickey's Music Festival as Buzz Lightyear. My favourite moment is when I see all the children in the audience screaming with excitement for Buzz! It is a joy to perform for the children all around the world.
For such an energy-filled show, there have to be tons of funny on-set moments. Can you give us some examples?
Charlotte: Anything can happen in live theatre, that is the beauty of it. It could be a wardrobe malfunction, a missed cue or even a performer falling over! It can be so funny to the performers on stage when something does not quite go as planned, but the audience may not even be aware of it.
You have to think on your feet and disguise any mistakes by performing a suitable contingency. After all, the show must go on!
Guille: Touring with my fellow Disney Live! Cast and crew you can always expect fun to ensue. We are a big family who come together to put on the best show for our guests. We have so much fun, it is hard to name one situation. However, I will say that when you come to the show, you too can expect to have lots of fun with over 25 of your favourite Disney characters.
What is the best thing about the character you portray?
Charlotte: I portray the role of Princess Jasmine from Aladdin. To me, she is the ultimate Princess; she lives in a Palace! Princess Jasmine is a dreamer, who is free spirited, confident and kind. She is incredibility independent and always stands up for what she believes in, which results in her falling in love with Aladdin, even though he was a "street rat".
Guille: What I love about portraying the role of Buzz Lightyear is that I have the chance to inspire young children to bring out their inner space ranger and be brave and strong, to always be themselves.
Want to know when the Disney Live! crew is coming to town? Check out our Events Calendar on pages 144-145!