Mumtrepeneur Must-reads!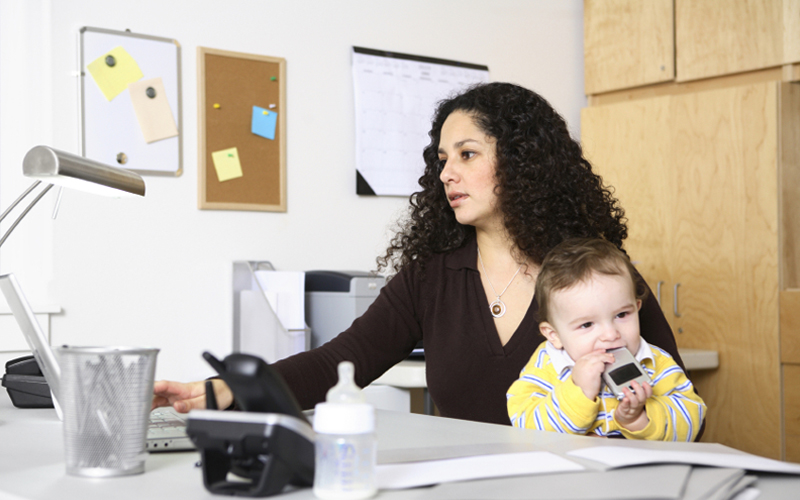 Are you a mumtrepreneur or hoping to be one? Here are some of the books we recommend!
The Chic Entrepreneur: Put Your Business in Higher Heels
Elizabeth Gordon & Leanna Adams
Whether you love wearing flats or comfortable in those high stilettos, this practical and wittingly-written read is entertaining and informative at the same time. Mumtrepreneurs who are eyeing greater heights are set to learn exactly how. Master the 9 dimensions of a flourishing business as shared in the book. 'Chic tips' are being thrown all over the texts – a very personalised way to give advices to the readers. Meet individuals who once hoped the same and are now thriving by applying these tips. Nuggets of wisdom and knowledge that are included in The Chic Entrepreneur like how to build an asset of inherent value, implementation of immediate returns and such will definitely be useful, no doubt.
16 Weeks to Your Dream Business: A Weekly Planner for Entrepreneurial Women
Nada Jones & Michelle Briody
For women who wish to have their own businesses, this book is a good way to examine themselves in introspect, knowing what their interests and strengths are, and how she can get by both in her personal and newly-found entrepreneurial life. It may be selling products you fancy, offering services you feel like is quite needed or anything your heart desires – the authors will take you to a process that will make your dreams come true in a matter of sixteen weeks! Here you will be taught about researching on the industry, competition and potential customers, monetary management, creative networking techniques, documentations and more! Plus, mums are given special guidelines too…
Real You Incorporated: 8 Essentials for Women Entrepreneurs
Kaira Sturdivant Rouda
What are these essentials? Easy: Gifts, Customers, Culture, Positioning, Company Name, Brand, Passions and YOU…or is it? What the author believes is that you have to find all these factors within you and that's how you ought to get a competitive advantage. It may look very broad but not to worry, the book dissects each to the enlightenment of its readers. Truth is, at least what Rouda would suggest, everything starts in YOU. You have to make peace with your past, know your true self and be prepared that the future begins of now. Case studies women entrepreneurs who made it big in industries like manufacturing, retail, food and beverage, real estate and publishing also offer both inspiration and pointers for mumtrepreneurs-to-be.
Birthing the Elephant: The Woman's Go-For-It! Guide to Overcoming the Big Challenges of Launching Businesses
Karin Abarbanel & Bruce Freeman
Founders of competent businesses, fellow authors, CEOs… Abarbanel and Freeman have gathered insights and expert advices from over two dozens of them! Closing in to the uniqueness of women's personal experiences, the book offers deeper insights on the emotional challenges, reshaping a business identity, giving up a career and so on. It is a very supportive handbook that can be used as a reference even by small-scale business owners. Medical specialists give practical tips that focus on the psyche of a woman. It would be no wonder that women are awesome entrepreneurs – increasing twice the rate of other start-ups. In addition, Bobbi Brown writes the foreword for this book!
Divas Doing Business: What the Guidebooks Don't Tell You About Being a Woman Entrepreneur
Monique Hayward
There are realities that you need to know when you would like to become a business woman. Your husband may get jealous and would like more of your time. You definitely have to be there for your kids, be it for home work, making sure that they're in top shape and simply to 'be there'. Banks, creditors and employee concerns would govern most of her waking day. And yes, THE SALES – always have to keep that priority in check, shouldn't it? But that doesn't mean you have to abort your plans and these divas will tell you why… It arms any woman entrepreneur-to-be of the tools to better resolve challenges and strengthen the spirit. Now who says you cannot be one of these divas dishing our tips in the near future?
The Boss of You: Everything a Woman Needs to Know to Start, Run and Maintain Her Own Business
Emira Mears & Lauren Bacon
As the domination of female entrepreneurs are currently at its rise, expert advices specifically aimed to this demographic is still taking shape as well. The Boss of You's authors ventured out to answer the need. As women entrepreneurs themselves, they listed down guidelines readers can pick up from starting and sustaining small businesses – all tailored-fit to the female psyche. It wishes to teach women the true meaning of work-life balance, enjoying your own business and everything else there is to live for. Learn from the stories of successful business women and those who fell short but are willing to serve as lessons for me and you. Who knows? You might just become 'the boss of you' soon!