What To Expect When You're Expecting: Stephanie Hall
About to become a mother for the first time? Here's an honest month-by-month experience from Stephanie Hall, Co-founder of @ExpatMamas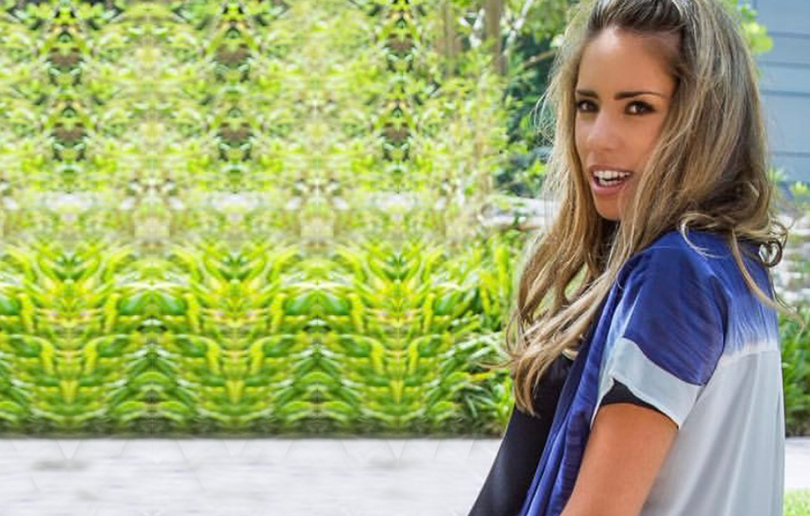 February
My husband and I got married in April 2017 and we were excited to start a family over the coming 12 months once my work allowed for it. The first test we took was when I woke up at 4am in the middle of the night. When I saw the blue line, I started crying and woke my husband up, we lay there so excited and happy until the sun came up. The next day I did several more tests just to make sure.
March
I had particularly high HCG levels in my first trimester. The average person measures around 400 and my levels were at 4,000! When the doctor called us to confirm the pregnancy, she
said she suspected twins! It was later confirmed on the 11-week scan that it was just one baby. I had particularly bad morning sickness the first 12 weeks, which many people often say means you are having a girl, but I believe it to have been the crazy high HCG levels.
April
This was quite a scary month for us as I had two bouts of mild bleeding. Fortunately, everything was alright, and I found out that bleeding happens to roughly 30% of pregnant women. In my case, I had developed pockets of blood which can either bleed out or reabsorb back into your lining. We are blessed with the incredible Doctor George at Genesis clinic who couldn't have been more reassuring. I think awareness around early stage bleeding is incredibly important.
May
We found out the Harmony test results and were so excited to know what we were having! The whole family was betting on a boy and we even had a name. Dr. George must have been laughing at us throughout the entire scan and finally confirmed we were having a baby girl – I was so excited! I am also making the most of finally looking definitely pregnant and not looking like I had put on a bit of weight!
June
I was finally getting into the swing of things and feeling more human, also feeling more used to my body and all the growing symptoms. We had a trip planned to Europe for the end of the month, and our first stop was Greece. The swelling was an understatement when I got off the five-hour flight, even with wearing compression socks and walking around every hour – I was told this was par for the course and it soon subsides.
July
We go back to Europe and took full advantage of John Lewis and how much cheaper it is in the UK. Researching what to buy when in the UK, on every Facebook group we came back  with a car seat, pram and about five suitcases full of baby clothes!
August
This month was all about nesting. My mother-in-law told me to get the nursery ready before I got any bigger and didn't want to move too much and she was right. I also set up @expatmamas.me with Frankie Hales. We met over social media and found out we were due just three days apart. We wanted to create a personal, honest and fun account for Dubai of our pregnancy, that could help people with general and local tips to make their journey easier.
September
This was such a hilarious month as I reached 30 weeks. You feel so close but yet so far – we cannot wait to meet our little one and are focused on making sure we are ready as parents. We also started the Love Parenting Hypnobirthing course with Ana, who has been amazing, and have been lucky enough to deal with the Malaak team who have taught us so much – breastfeeding tips in particular!