An immersive 'water' light show is coming to Dubai Creek
To mark the opening of Jameel Arts Centre at Dubai Creek, an immersive water show is coming to the city for three nights only.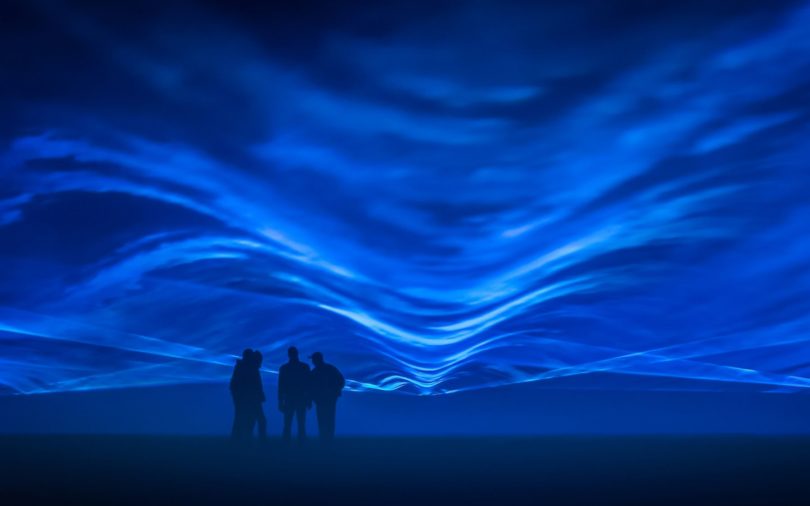 Presented by Dubai Holding, the show – WATERLICHT, epitomises the power and poetry of living with water by artist and innovator Daan Roosegaarde.
In Dubai's history, water always has been an important element that enabled the cities connectivity to the rest of the world, water is in its DNA. The ambition that Dubai has, to be one of the most sustainable cities in the world, moving from an old fossil area, towards a more sustainable area with green energy, learning from nature and to redefine our relation with water, is one of the most important trades marks of the city of tomorrow, Roosegaarde believes.
WATERLICHT sheds light on this ambition, on the power of adopting new ideas, fostering innovation, and strongly referring to the most important theme of the Expo 2020: sustainability.
The opening of Jameel Arts Centre, which will also include a wide range of exhibitions and installations by more than 40 artists and on-site experiences at Jaddaf Waterfront, coincides with Dubai Design Week. Roosegaarde is also one of this year's keynote speakers at the event.
There are limited spaces available to see the WATERLICHT show. Due to the nature of the installation, it can only be viewed after sunset.
Details: The show will take place on November 11, 15 and 16 between 7pm and 10pm.