A Nutritious Lunchbox
Everything you need to know about packing a nourishing meal for your child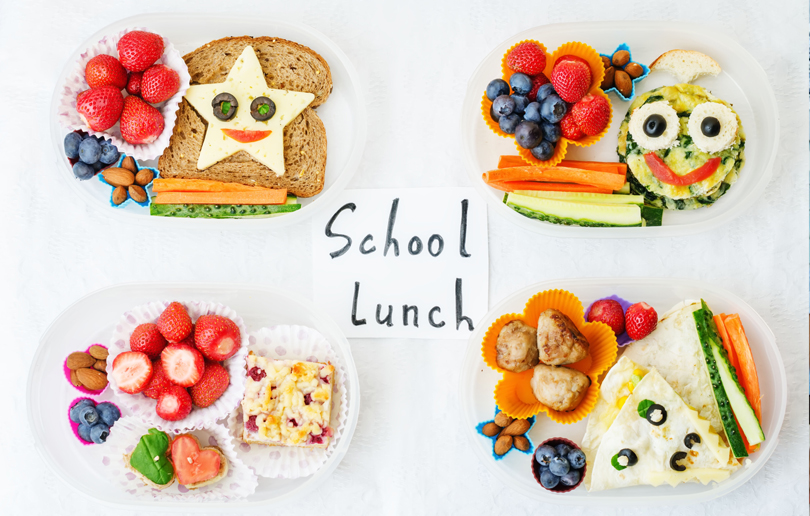 Packing lunchboxes can be quite the challenge. It's not just about packing a sandwich, crisps and a juice box. In fact, while some of us did get the mentioned lunch, looking back, it probably wasn't the
most nutritious, energy-boosting lunch to consume. "Kids spend 1/3 of their day at school and thus their lunch box should provide at least 1/3 of their daily needs for proper physical and mental performance," says Rasha Omer, Market Nutritionist at Nestlé Middle East.
Lunchboxes need to be interesting enough for picky eaters, convenient, and contain all the essential nutrients for them to focus in class, grow healthily, and get a boost of energy. Before you begin adding the essential food groups to each box, it's worth sitting down with your child and creating a menu so that they are involved – this reduces the likelihood of food getting passed on, being thrown away, or uneaten.
THE FOOD GROUPS
Breads and cereals: These carbohydrates provide a major source of energy for the body and brain
Types to try: Whole meal, multigrain, pita or other flat breads, fruit loaf, brown or wild rice, pasta, crispbreads, rice crackers.
Fruit is packed with nutrients and fibre. Serve about two portions a day
Try it this way: Slice fruit for convenience or serve it whole.
Vegetables: Great source of antioxidants, vitamins and minerals
Try it this way: Children love crudités and bite-sized items such as cherry tomatoes, peppers, snow peas, carrots, celery sticks, and cucumbers. You can also serve baby corn or corn on the cob. Salad vegetables or coleslaw works well in sandwiches. Try to sneak in beetroot in brownies, or kale and greens in smoothies whenever possible.
Dairy: Major source of calcium. Include one serving of dairy in each lunchbox.
Try it this way: Milk, cheese or yoghurt.
Lean meats, fish, poultry, egg, nuts and legumes – protein for growing bodies.
Try it this way: Add hummus as a dip for crudités, or as a spread on pita bread. Turkey, tuna, hard-boiled eggs and chicken are great sandwich fillers.
Please make sure your child isn't intolerant or allergic to any of these foods before packing it in his/her lunchbox.

HOW TO PREP A LUNCHBOX?
1. Take your children shopping so that they are involved from the start.
2. Make sure you always have fresh fruit, vegetables, milk, yoghurt, bread and crackers on hand.
3. Make your own snacks at home. You can get the children involved in this activity and get them to make protein balls, granola bars packed with seeds (pumpkin, sunflower, and chia), oat muffins, and fruit salad.
4. Keep a reusable water on hand or pack one with each lunch box. Make sure to tell your children to re-fill these at school. Try to stay clear from carbonated or sugar-loaded juices and cordials, as these can cause tooth decay.
5. Buy an ice pack for their lunch bags, to make sure food is kept cool at all times.
MAKE IT FUN
Tricks to make a lunchbox all the more appealing
• Cut sandwiches into fingers, squares, or use cookie cutters to make fun shapes (stars, gingerbread men, etc.)
• Serve it differently. Instead of simply placing fruit in a box, make a skewer with strawberries, grapes, and pineapple.
• Get creative with ingredients. Make your piece of salami look like a monster by placing olives for eyes or play around with bananas and berries for eyes on waffles, and half a slice of kiwi for the mouth.