Makeover tips for the kids' bedroom and space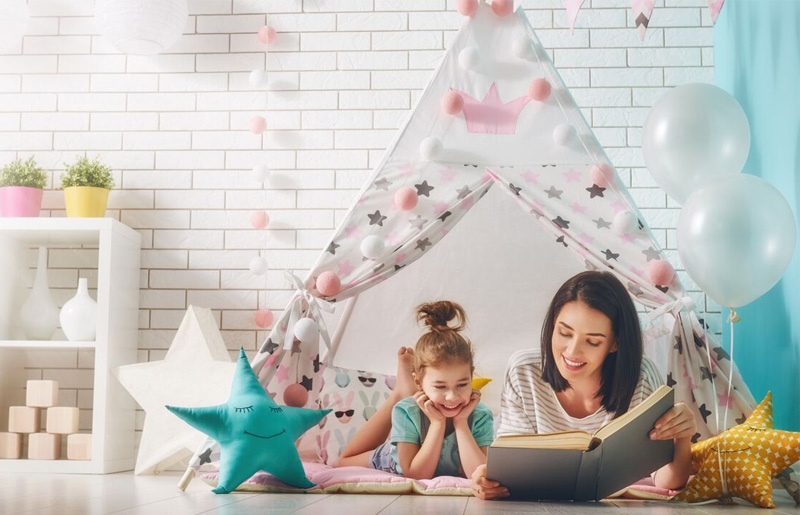 Kids are known for their eternal messiness, and their room is no exception. With a few toys here, clothes on the floor there and some random items scattered everywhere, you'll often think it's easier to just leave it all and clean any other room in the house instead.
Truth is, the more organised, clean and fun your kid's room is, the better you'll feel and the easier it'll be for them to spend time in it. Here are some ways through which you can update your kid's room without breaking the bank:
CHOOSE TIMELESS PIECES
It's very tempting to go for mass-produced, easy-to-assemble furniture, but when it comes to practicality, this type falls short very often. You'll find yourself buying more and more items to compensate, and ending up with one mess of a room. Buy quality, timeless furniture instead and you'll also find it holds up for much longer.
CREATE AN INDOOR PLAY AREA
Kids love play areas and – surprisingly – many parents don't think about that when designing their rooms. Plan for play with plenty of open room space, bean bags, hanging bubble chairs, etc.
DON'T FORGET THE MAGIC
This is a kid's room after all! Embrace the whimsical with oversized vinyl wall decals with pops of colour. They won't damage the paint and can be easily removed when your kids outgrow them.
Try these affordable kids' room decorating ideas from Joanna Gaines, co-host of HGTV's Fixer Upper.
MAKE YOUR HOME MULTIFUNCTIONAL
If you work from home and need to keep an eye on the kids, make your space serve double duty as a home office and craft/play room. Incorporate open shelving to create your very own chic and playful retreat while providing functional storage space, displaying everything from colouring-in pencils and craft supplies, to files and tech gadgets.
LET YOUR KIDS EXPRESS THEIR INTERESTS
A child's room will truly feel like their own space if you allow them to weigh in on the design choices, whether it's hanging instruments on a wall, a giant world map to pique their interest, mounting skateboards to serve as artwork or even creating a Lego Wall. It's a sure way to create high impact 'art' at a low cost.