Family-friendly Iftars and Suhoors in Dubai
Mother, Baby and Child has put together a list of some of the best family-friendly Ramadan offers for you to try in Dubai this holy month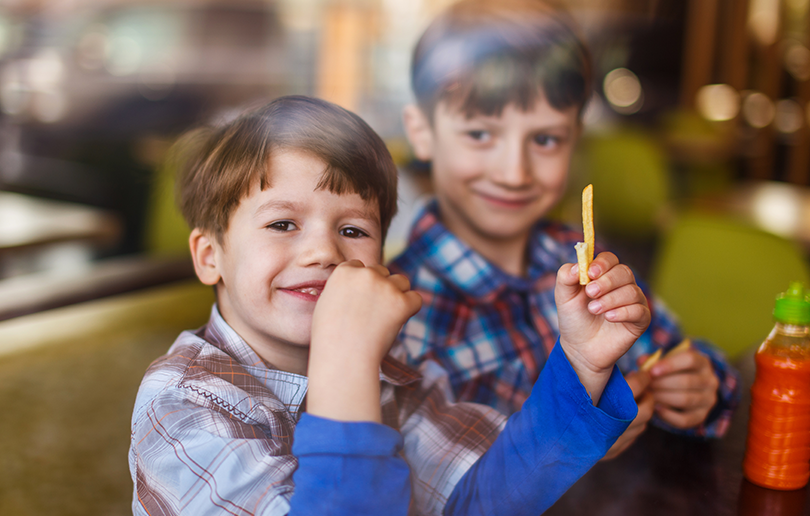 A home away from home
Hyatt Regency Dubai Creek Heights' Al Manzil restaurant will be transformed into a cosy setting for a perfect, relaxed family-friendly Iftar and Suhoor. An array of local and regional oriental dishes will be available from the two kitchens, with many prepared à la minute just like they would be at home.
Daily, from sunset until 10:00 pm. AED 155 per person inclusive of soft drinks. Children ages six to 12 years old dine for 50% off; children younger than six dine for free when accompanied by a paying adult. 04 553 1283
An authentic Arabic experience
This Ramadan, Fairmont The Palm will surround you with the spirit of the Holy Month. Treat your family and friends to the 'Fairuz' Ramadan Tent, where traditional Iftar and Suhour will be served from sunset to sunrise with an al fresco Arabian Courtyard and live entertainment. Fairuz means 'precious stone' in Arabic, and as such the Fairuz Ramadan Tent at Fairmont The Palm will provide irresistible traditional delights, indulgent desserts, date displays and Ramadan-inspired beverages.
Iftar buffet with Ramadan-inspired beverages at AED 175 per person. Children six to 12 years old dine at 50% off. Children below six dine for free. 04 457 3457
Relaxed atmosphere
At PER AQUUM, diners looking for a more relaxed atmosphere can relax and unwind al fresco at the 'Majlis'. Priced at only AED 150 per person with a minimum of four people, guests can enjoy the very best of Arabic cuisine with a blend of international delicacies from a family-style set menu in an arabesque environment.
Children four to 12 years receive a 50% discount off the adult price and those under four years dine complimentary. 04 323 8888
Traditional favourites with a twist
In celebration of the Holy Month of Ramadan, the DIFC Ramadan Majlis – a partnered initiative between Dubai International Financial Centre (DIFC) and The Ritz-Carlton, DIFC, will return with a sumptuous menu focusing on live cooking stations, authentic dishes and traditional flavours emblematic to the Holy Month.
The hotel's culinary craftsmen will put their famous twist on traditional favourites including the hotel's famous Arabian sushi station, a hummus fountain and falafel waffle, alongside a new Arabic-style ice cream.
For Iftar, AED 215 for adults, AED 107 for children ages 6-12. Children below 6 dine for free, For Suhoor, AED 75 minimum spend 04 372 2222
An friendly Sicilian eatery
Located in The Greens, Arrows and Sparrows café is a little cosy space which will transform into a traditional and intimate Sicilian eatery, complete with a traditional menu in Ramadan.
For Iftar until late, guests can choose from a range of mouth-watering dishes including mozzarella and courgette salad with brioche, a Sicilian charcuterie board, black squid ink seafood pasta, raspberry cheesecake, traditional caprese salad, plus many other dishes including a signature creation from the Executive Chef – a crispy kunafa burrata with pistachio crumbs.
For more information on the Ramadan offers at Arrows and Sparrows café call 04 558 8141