Staycation review: Saadiyat Rotana Resort & Villas
Now that the long weekend has been announced, here's a family-friendly stay to consider…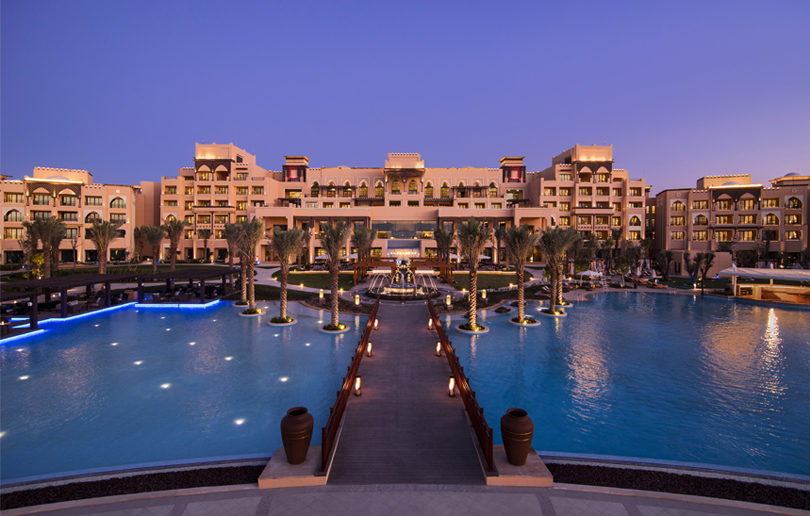 Driving down to Abu Dhabi on a Friday morning is blissful. The roads are empty, sun shines bright, and that coffee aroma as you make your pitstop at a gas station, wakes you up while you mentally prep for a relaxed weekend ahead.
Saadiyat Rotana Resort & Villas was our destination of choice. Nestled on Saadiyat island, the colossal-like hotel greets you with vistas of the pristine white beach in the distance, and grounds below, the minute you enter the hotel. Check-in takes less than two minutes, and off you go to begin your staycation.
Accommodation
The Classic King Room features a large plush bed, soft robes, slippers, and a sizeable bath tub where you can indulge in a hot soak. Coffee and tea-making facilities allow you to make yourself an espresso to enjoy on your very own balcony. Large families and individuals looking for privacy can opt for a villa, which features a private pool and the beach just a stone's throw away.
Facilities
Those who don't want to fall off their fitness bandwagon can visit Bodylines Fitness Club which boasts sea views, while the children head to Aladdin's Cave (for children between four to 16-years old). The outdoor, airy venue features games, educational activities, a lazy river, splash pool, water slide, cinema and teen zone. Your children won't want to leave the area, so you might as well head to the spa for a relaxing and rejuvenating treatment. Sport enthusiasts can try tennis and mini golf.
Culinary offerings
The Friday Market brunch at Sim Sim is one not-to-be-missed. It may seem strange at first as it's in their all-day dining restaurant, but the offerings aren't anything similar to a casual all-day
dining eatery. The restaurant is split into various sections: salads and antipasti; freshly baked bread and cheese; sushi and sashimi; dim sum, pecking duck and stir-fry at the Asian counter; curries, biryani and tandoor at the Indian station; a carving zone; fresh seafood where you pick from tuna, lobster, scallops and more and take it to the BBQ outside to have it grilled – try the lobster that's absolutely juicy and tender – and kebabs. You can also head to the courtyard to try beverages paired with food such as caviar and oysters. For dessert, leave space for the bubble waffle – this is probably the only brunch in the city where you can find it – and fill it with caramel, chocolate, or pistachio gelato. A wide selection of pudding and chocolate cakes are available too, right beside the white chocolate fountain.
Details: Suites at Saadiyat Rotana Resort & Villas are available from Dhs1,645 per night. Visit rotana.com or contact 800 7744