Mark your calendars! Dubai Women's Run is back
Fitness fans! Registrations are now open for Dubai Women's Run, so if you love running and fancy the chance to win up to AED 5,000, grab your trainers and get involved!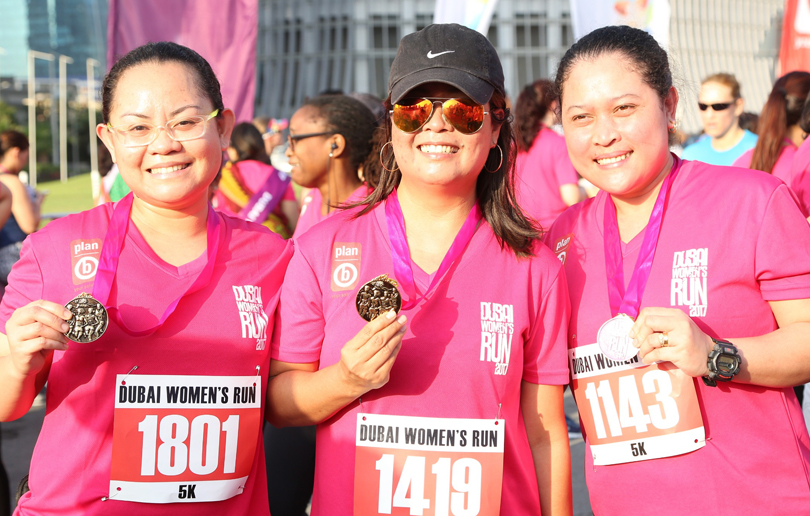 Now in its eighth year and being organised by Plan B Group, the race – which is due to take place on November 16th, will set off from Festival Bay, Dubai Festival City Mall. There are 5KM and 10KM options, and entry is priced at just AED 150.
The Dubai Women's Run originated in 2010 and is conducted under the patronage of H.H. Sheikh Ahmed bin Mohammed bin Rashid Al Maktoum. An initiative of the UAE Federation of Athletics and supported by the Dubai Sports Council, the event is also a part of the Dubai Fitness Challenge 2018, which is motivating and paving the way for a more health conscious society through an action packed calendar of events and activities.
There have been a series of on-ground activities to bolster registrations in schools. Organisers made allowances for more than 3,000 free registrations for students who are expected to participate from several schools across Dubai, via the Dubai Power Hour programme. These energy packed sessions involve free fitness classes and targets girls of 14+ years and encourages them to adopt fitness as form of self-empowerment.
Similar activities are also being conducted at universities, corporate houses and government offices as well as in selected malls across Dubai including Dubai Festival City Mall. A roaming Happiness Mill is being taken across the city with fun activities to promote fitness and enable registrations. Plan B is confident that these activities will bring increased registrations and is confident that this year, the number of participants will be more than the 9,000 runners last year.
This year the first runner-up of the 10KM will receive cash prizes of AED 5,000, and AED 4,000 for the second runner-up. For the 5KM race, the first runner-up will receive AED 4,000 and the second runner up will receive AED 3,000.
Ahmed Al Kamali, President, UAE Athletics Federation, said, "I am very pleased with the ongoing activities that are being held to not only generate registrations, but more importantly how the activities leading to the Dubai Women's Run are promoting fitness among girls and women. Even more interesting is the wide acceptance to these messages with which we hope to build a more fit and empowered community."
Details: Online registrations are now open at www.dubaiwomensrun.com. Participants can also avail of the registration facilities at select Liali and Lorna Jane stores.