Transforming hair and beard care
Erim Kaur, CEO and Founder of ByErim tallks about the story behind the creation of ByErim, its unique hair oil formula and what sets her products apart in the market.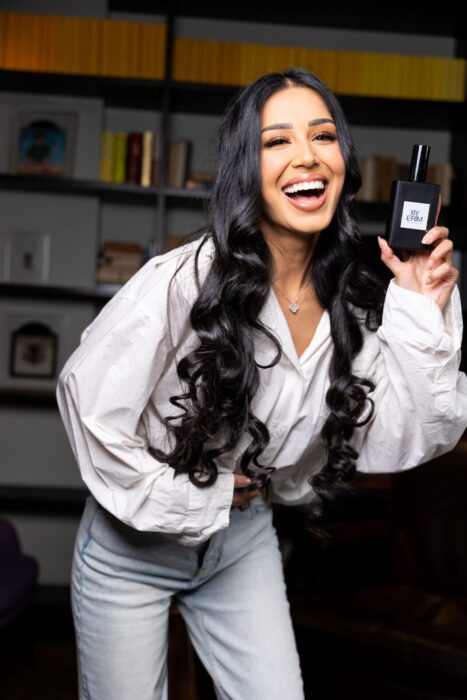 Can you tell us more about the story behind the creation of ByErim and how it relates to your personal journey?
ByErim is a hair care brand born out of love, compassion, and a young girl's determination to honour her mother's memory. When Erim's mother was diagnosed with breast cancer and eventually passed away, Erim saw firsthand the impact of chemotherapy on her hair. At just eight years old, she knew she would one day pay homage to her mother, and thus, ByErim was born. Raised by her father, Erim had to have her hair cut into a short bob as no one knew how to care for it. But as she grew older, Erim became passionate about self-care and hair treatments.
She spent weekends with her grandma in the kitchen, experimenting with different hair oil recipes to help her hair grow long and strong like her mother's. After much trial and error, Erim and her grandma stumbled upon the formula that now makes up every bottle of ByErim. With a commitment to using only natural, high-quality ingredients, ByErim offers a range of hair care products that nourish, strengthen, and promote healthy hair for all ages and genders.
In honour of your mother and the inspiration she provided, how do you incorporate her memory and values into the ethos of ByErim as a brand?
Growing up with a single parent I always felt it was my responsibility to support my dad. It was until ByErim came along that I realised even though my mum isn't present here with us – this is her way of still being there and taking care of us. Erim translates to "paradise" and we very much look at this as a gift from paradise as a means of how my mum will support me. We also honour her by encouraging people to embrace their natural hair.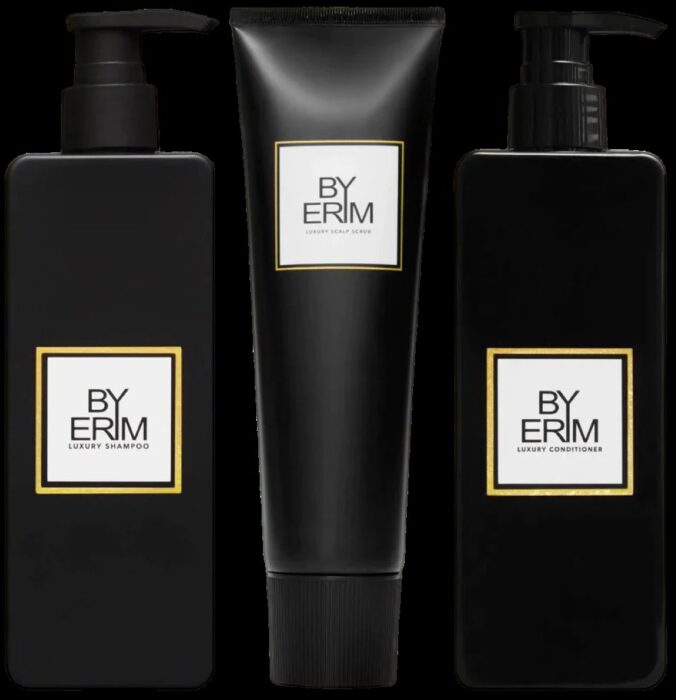 Could you elaborate on the unique hair oil formula that you and your grandmother developed?
We use only the highest professional trade quality oil mixed in a controlled lab environment perfected in the right quantities and you cannot replicate this at home. Our ingredients are 100% natural and Each of the oils has a different molecular weight to penetrate the hair from the cortex so oils like amla and rosemary can easily penetrate to the hair cuticle which is the outer layer of the hair that is supported with other oils like almond and castor. My grandma integrated Ayurvedic principles into every single product.
As a social media influencer and the UK's largest Sikh influencer, how do you use your platform to empower young girls facing similar challenges?
As I grew up in a male household with just my dad and brother, I was always very eager to learn female mannerisms, behaviour, and norms that I got from observing those around me. Unfortunately, I didn't grow up with social media to the extent we now are exposed to so I try my best to be a role model to the younger generation through even the smallest of things – for example how to cut an avocado to the larger things like how to carry yourself in a room and how to do makeup but also sharing along my mistakes and loses throughout the way. It's certainly a journey!
How does ByErim cater to both hair and beard care, and what sets your products apart in the market?
I'm Sikh and one of the key foundations of Sikhi is equality and end of the day hair is hair. So, I wanted to create products that are unisex in packaging as well as formulation. All ByErim products have been tested and designed for the hair and beard as well i.e they have been formulated to be safe for the face this is important because beards are a huge part of male grooming and it's important to also create a self-care routine whether it's using the hair and beard oil or the scrub to help reduce the build-up that occurs in the beard throughout the week to make sure it's at its absolute healthiest. And of course, we're 100% natural and designed for people with head coverings.
What impact do you hope ByErim will have on individuals seeking natural, sustainable, and cruelty-free hair and beard care products?
ByErim products have been designed to grow the hair, to help improve the skin under your beard and scalp and to be a luxury part of someone's daily hair care routine and bonus points. They smell fantastic too!