The five best kids' summer camps in Dubai
From the world's tallest building to a NASA space camp, here's some of the best kids' summer camps in Dubai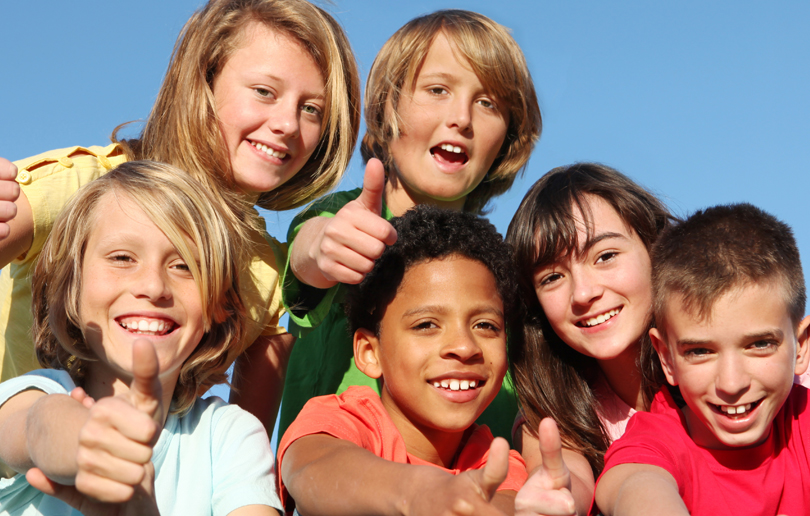 Best camp for… kids never getting bored  
This summer the Emaar Entertainment Kids Summer Camp will be visiting five of Dubai's top attractions each day of the week from Sunday to Thursday. From Dubai Aquarium and Underwater Zoo to the Burj Khalifa, this summer camp is taking place at some fantastic locations. Each Sunday, kids will have full access to KidZania. Here, kids can take part in a fun role-play activity applying for and trying out jobs such as a fireman, doctor, journalist and many more. Other day trips include Dubai Ice Rink, a script writing to film activity day at Reel Cinemas, and a team building day at the Burj Khalifa and VR Park. Each day the group will meet at KidZania, before being taken out for the day. Even better, the camp promises a healthy and delicious morning snack and lunch included for all kids, with something different on the menu each day. A full week at the camp costs a reasonable AED 950, with a discount of AED 50 for siblings attending the camp.
Details: 8.30am-3pm daily from Sunday 8th July to Thursday 16th August, and from Sunday 26th August to Thursday 30th August. Daily meeting point at Kidszania, The Dubai Mall, Dubai, UAE. AED 950 per child and AED 900 with sibling discount. For more information visit Emaar Entertainment Kids Camp if you enjoyed this article, you may like this story on this fab Dubai kids' cooking summer camp.
The best camp for… budding scientists
This summer sees the launch of the UAE's first NASA Space and Rocketry Summer Camp. Led by NASA experts from across Europe and North America, and is open for all children aged nine to 14-years-old. Does your little one dream of space travel and foreign planets? Then this could be the camp for them. Throughout the camp, children will learn about the latest and most exciting space and rocketry technology with an age-appropriate curriculum. Programme materials, all supplies, as well as a lunch each day and a snack is included.
Details: 10am to 4pm from Sunday 15th July to Thursday 23rd August. All inclusive camp prices from AED 2250 to AED 2650. Round trip school bus transportation is available from four Dubai locations and one Abu Dhabi location at an additional cost. To register, email compass@compassuae.com or call +971 564551574.
The best camp for … saving money
This summer Magic Planet City Centre Mirdif are offering some fantastic deals on their summer camp packages starting from just AED 129. The camp includes Access to Little Explorer, Orbi, iFly, Magic Planet and others. Kids can take part in dance lessons, a treasure hunt, movie showings, and plenty other activities. Lunch and snacks available are also available.
Details: the deal is available for a limited time on Cobone, terms and conditions apply. The camp runs 9am to 2pm and 9am to 6pm from Sunday to Thursday excluding Eid, from 21st June 2018 to 06th September 2018
The best camp for...younger children
This summer British Orchard Nursery is running a camp perfect for younger children. Titled "The Adventures of Mr Pips" the ten-week camp will include fun and educational activities, including arts and crafts, group games, science based activities and more. "Each week the summer camp will be different and nothing less than a sheer roller-coaster ride," Ms Vandana Gandhi, Founder and CEO at British Orchard Nursery told Mother, Baby & Child.
Details: half day and full day packages available, running from either 9am to 2pm or 7.30am to 5.30pm Sunday and Thursday from 25th June to 1st September. Suitable for children aged 1 to 5-years-old. Children below one who are already enrolled in British Orchard Nursery, or due to start In September are also able to join. For more information visit British Orchard Nursery.
The best camp for… energetic youngsters
Do your kids have tonnes of energy and thrive with high-adrenaline activities? Then they will love the Flip Out camp this summer. Activities at the weekday camp include bubble soccer, archery tag, dodgeball, volleyball, football and basketball and of course – trampolining. There are three different camps on offer, the "parkour camp", the "ninja camp" and the "flip camp".
Details: the camp will run from 9am to 6pm, Sunday and Thursday from 8th July to 30th August 2018. For more information call 600 567 568 or visit Flip Out.