Calling all mums-to-be! You'll love this UAE Pottery Barn Kids newborn service
UAE Pottery Barn Kids newborn: The popular US brand has made a big announcement affecting UAE customers. From this summer, parents-to-be in the country can use the brand's fabulous Baby Registry Service.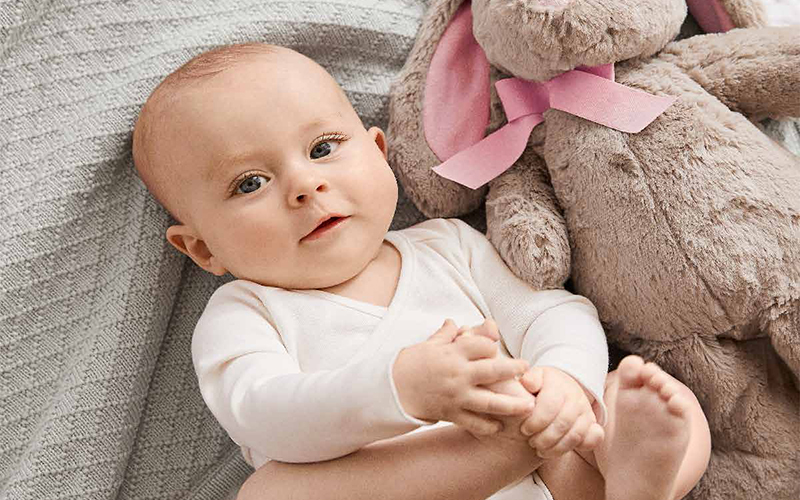 The new gifting programme means that parents will be able to pick their favourite items online before the arrival of their newborn.
A spokesperson for the brand said: "The service guides expectant parents to share with family and friends, an inclusive list of essentials they would prefer as welcome gifts for their bundle of joy."
There's plenty to pick from on the site, including child-friendly furniture and a tried and tested range of organic products. Even better, Pottery Barn Kids offers a free personalised service with the newborn's name emblazoned on them. The shop even offers a personalised decorating service, to help plan the new baby's nursery.
Popular products include organic crib mattress, storage essentials, plush toys, a nursing pillow, changing tables, a snuggly stroller blanket, cuddly bath wraps, a crib mobile to check on the little one, a diaper bag with plenty of pockets, and gentle push rocker to entertain the baby.
Details: for more information visit Pottery Barn Kids UAE or visit one of the stores across the country: in The Dubai Mall and City Centre Mirdif in Dubai, Dalma Mall and Yas Mall in Abu Dhabi. If you liked this story, you may like this article on etiquette for visiting a newborn in the UAE.