Dubai school launches eco-friendly New Year's resolution challenge
Fairgreen International School has launched an eco-friendly challenge for students and the community to embrace sustainable New Year's resolutions that will contribute to protecting the planet and overall health and wellbeing.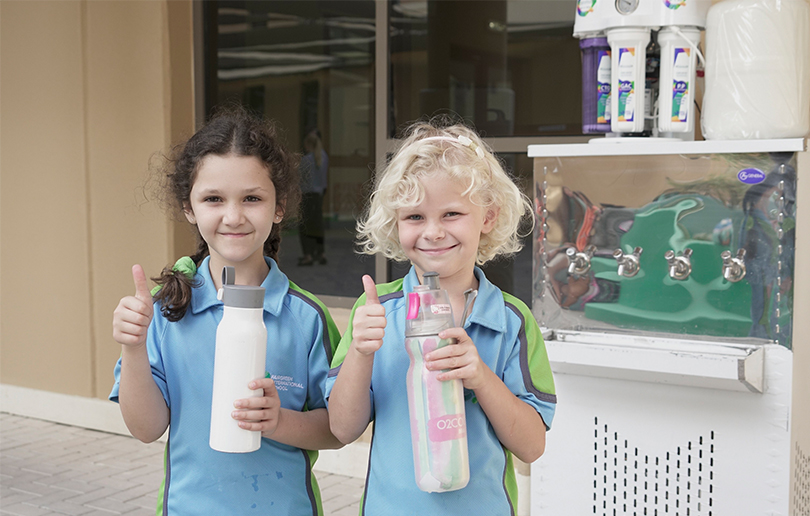 Starting in 2019, the #Fairgreen12 Challenge encourages the public to submit eco-resolutions they are committing to in the new year by uploading images and videos of their pledge onto social media, choosing from one or more of the 12 challenges that have been set by the school.
As the region's "first fully sustainable school," Fairgreen's educational programme is driven by academic achievement and innovation, offering a curriculum that incorporates sustainability in all its forms. The school's campus in Dubai's Sustainable City provides the ultimate learning environment for future generations to play a leading role in building a sustainable future.  Designed to have minimal environmental impact the school is powered by solar energy, recycles water for agricultural use and utilizes the community's bio dome for health and wellness learning experiences.
"Each of us has the opportunity to make a positive impact on the future of our planet but what is integral to this is educating future generations. One goal at Fairgreen is to create a learning environment that instills the knowledge and habits of sustainability, so that together we build a conscious learning community that can make a true impact in the years ahead," said Mr. Graeme Scott, the Founding Director of Fairgreen International School.
Below are the #Fairgreen12 Eco Resolutions that the public is encouraged to participate in for 2019. Anyone can upload images and videos on social media using the hashtag to encourage peers to take part in building a brighter future.
Plant a tree or grow your own food – promoting healthy food choices and educating sustainable practices.
Walk or cycle – Brisk walking can help maintain a healthy lifestyle
Use public transportation – transportation plays a significant role in the world's carbon emissions
Use your own water bottle – reduce plastic waste
Get creative with recycling – recycle waste for arts and crafts projects
Unplug unused appliances – avoid unnecessary consumption of energy
Remember your reusable bag to avoid added plastic usage
Recycle – Examine unused items to see if they can be repurposed instead of throwing away
Hang your laundry to dry – to reduce energy consumption
Reusable containers – for packing your lunch and if you buy lunch out, take a stainless-steel container and bamboo/recycled cutlery
Reduce your shower time by one minute – to save water
Switch to paperless – arrange for any paper bills to be switched to paperless
Details: For further information on Fairgreen International School visit www.fairgreen.ae .