Helping Families Succeed with Languages
Are you raising multilingual children? Would you like your monolingual child to become proficient in Arabic while living in the UAE? You are not alone! Mother, Baby & Child caught up with Dunecrest American School's Arabic Department Chair, Dr. Pauline Owayjan, to better understand the challenges, and how parents can help their children with acquiring a second and even third language!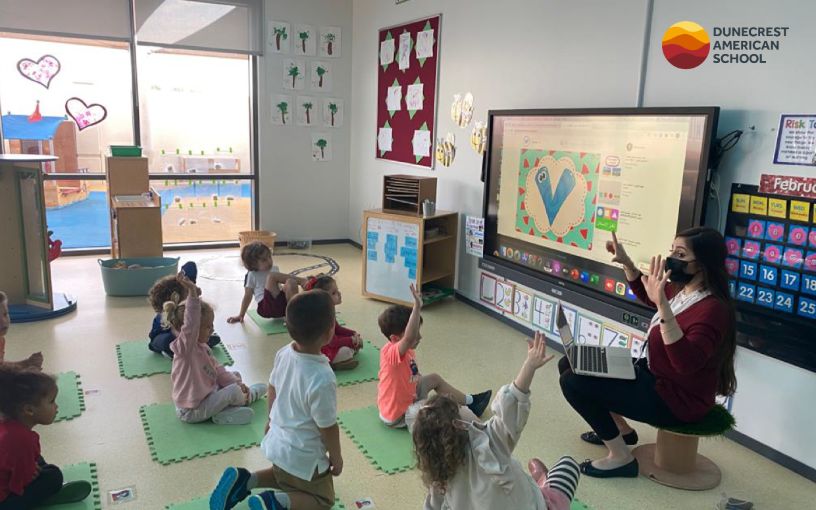 Many of the parents in the UAE come from different countries, speaking different languages so why can it be so difficult for families to teach their mother tongue to their child?
There are many reasons why parents struggle to teach their children their mother tongue. To begin with, in multicultural families, the parents may be fluent in English but not in one another's language. As such, it's easier for the family to default to English to make certain everyone is included in the conversations.
Secondly, many of our social circles in the UAE are with people from different backgrounds – and you develop linguistic abilities by applying them. So, if children don't have parents modelling social interaction in a second language, or peers to help them develop their spoken language, a child may become self conscious about their ability to speak as they get older.
Finally, in some cases, parents worry that their child will be left behind in school if they do not teach English as their first language.
What's the solution?
One-Language, One-Parent (OLOP) is incredibly effective in teaching a child a mother tongue. In this model, the parent is a language partner with the child only conversing in and responding to the child in that language. Parents can supplement this strategy with playgroups or language schools locally and, if possible, travel to their home country during holidays to consolidate their learning.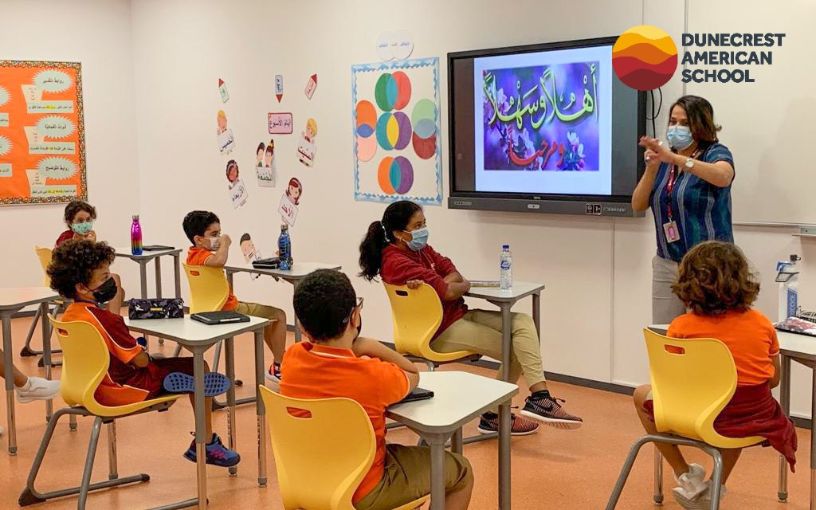 How is learning a language different from learning other subjects?
Learning a language is a life-long process. It is the basis of communication and the instrument of thought. As a complex system, it's important that teachers and students are aware of the interaction that occurs within the language structure itself: semantics, phonetics, symbols, syntax, conventions, gestures, body language and contexts. Unlike other subjects, language can never be taught apart from its cultural aspect.
Are their differences to learning Arabic vs another language?
There is a remarkable difference indeed; the four language skills (listening, speaking, reading and writing) are acquired in Classical Arabic, but in everyday interactions, Arabic is spoken in different dialects. This has always been a challenge. This is why at Dunecrest we are determined to expand students exposure to Arabic by devoting the maximum amount of time to the subject by enriching the curriculum with additional resources, and by creating opportunities for the students to use language in multiple daily life contexts.
What is your vision for learning Arabic at Dunecrest next year and beyond?
The Arabic Team at Dunecrest is aiming to provide the best educational practices to ensure excellence and leadership of the Arabic department in the local and International Baccalaureate Diploma Programme. Living in an Arabic speaking country, we want to equip every student with the tools to speak, read and write Arabic and to develop the knowledge and pride in the Arabic language and culture.