Wagamama launches kids' cooking classes at three UAE branches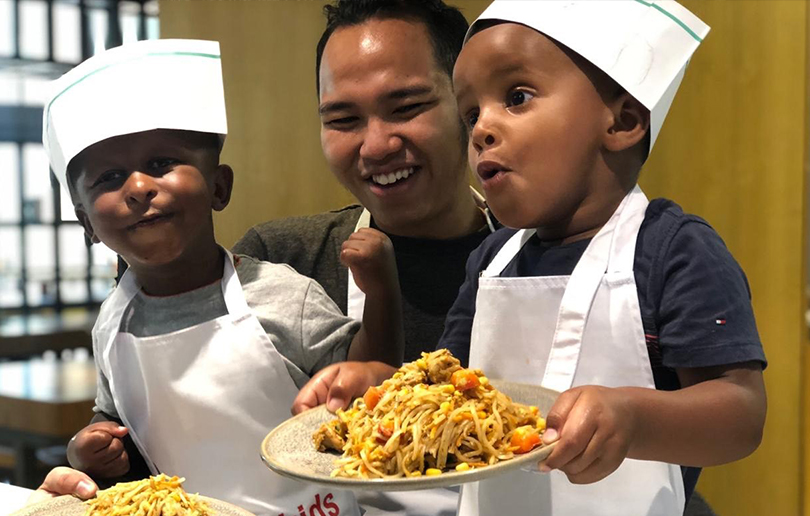 There's never been a better time to educate the little ones about healthy, tasty food and how to prepare it following Dubai's healthiest and most active month.
Thanks to wagamama, from Friday 6th December you can do just that at the dedicated kids' cooking classes at its Palm Jumeriah, Sharjah and Abu Dhabi Mall restaurants.
The 90-minute sessions, led by a wagamama chef, will run every Friday and Saturday mornings, and will be a hands-on experience for kids aged between three and 11 years old. The little ones can expect to have some experimental fun with food whilst learning about healthy and nutritious ingredients, food preparation and cooking techniques and the all-important health and safety procedures.
From measuring and preparing the fresh ingredients that are used to make the dishes on wagamama's menu, to learning how to use age-appropriate kitchen equipment, the little chefs will be guided and taught by wagamama's dedicated team about how to prepare and make a refreshing wagamama juice, and a dish from wagamama's kids' menu such as the chicken katsu curry or the mini yaki soba.
After the one-hour cooking class, the little ones will see their hard work come to life as the wagamama chefs will put on a cooking show and prepare their hard work from the session so they can enjoy their own kitchen creations.
 Details: To make a booking, please contact wagamama Palm Jumeriah on +971 4 551 0192, wagamama Sharjah on +971 6 543 2515 and wagamama Abu Dhabi Mall on +971 2 679 7466. Each class is priced at AED 50 per child.