Ramadan Gift Guide
Gift your family, friends and loved ones a thoughtful gift from our handpicked Ramadan Gift Guide suggestions
Crate & Barrel's Ramadan Capsule Collection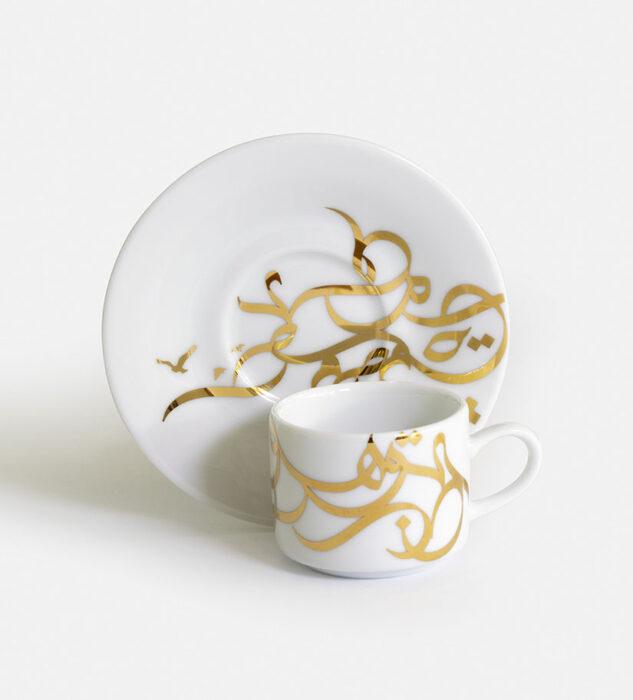 The Crate & Barrel Ramadan Capsule Collection has inspirational ideas for at home entertaining with a modern take on tradition. Incorporating home décor, furniture, dining and kitchen ware, you can expect to find exquisite lanterns, beautiful Turkish tea cups and elegant works of art, to delicious ingredients, which are perfect for hosting family and friends for Iftar and Suhoor. Featured here are the Calligraffitti Espresso Cups, priced at AED 360; and the Dinner Napkins from the Racha Elabbas Studio, priced at AED 81. Crate and Barrel is also offering a selection of ingredients such as rich truffles, extra virgin olive oil and balsamic vinegar of the highest quality. Make Ramadan extra special this year with home décor and furniture from Crate and Barrel.
The collection is now available in-store and online with a curated gift guide on the website.
The Latest Solution to Anti-Aging by Filorga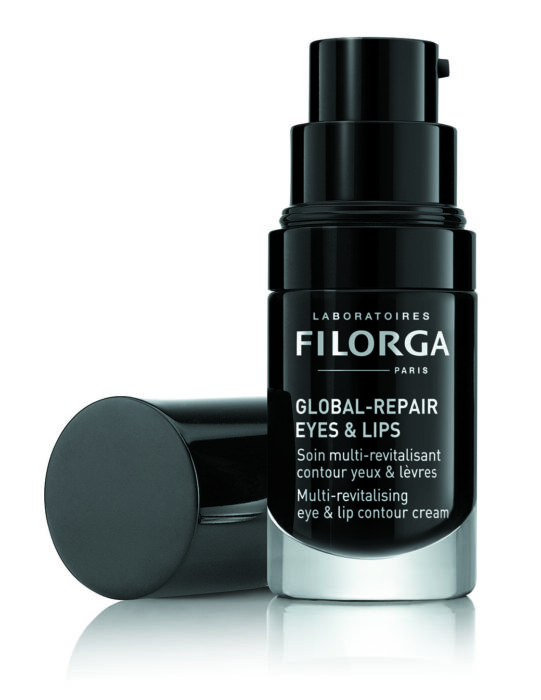 FILORGA's popular Global-Repair range has a recent addition to its supreme anti-aging collection of products. An all-intensive feat of formulation, the Global-Repair Eyes and Lips acts as an ultra-targeted double agent. The specialist product contains a microcirculation-activating tuberose extract to give an intensive rejuvenating effect on the eye contour and smoothing sesame seed extract to redefine the lip contour. Global-Repair Eyes and Lips is perfect for the treatment of dark circles, puffiness, crow's feet wrinkles, barcode wrinkles and nasogenian furrows. A thin layer of its lightweight melting texture to the eye and lip contours in the daytime and/or evening is the recommended usage.
The Global-Repair Eyes & Lips (AED 395) is available for purchase at leading pharmacies including Bin Sina Pharmacies, Boots Pharmacies and online.
The Gift of Wellbeing this Ramadan from Aroma Tierra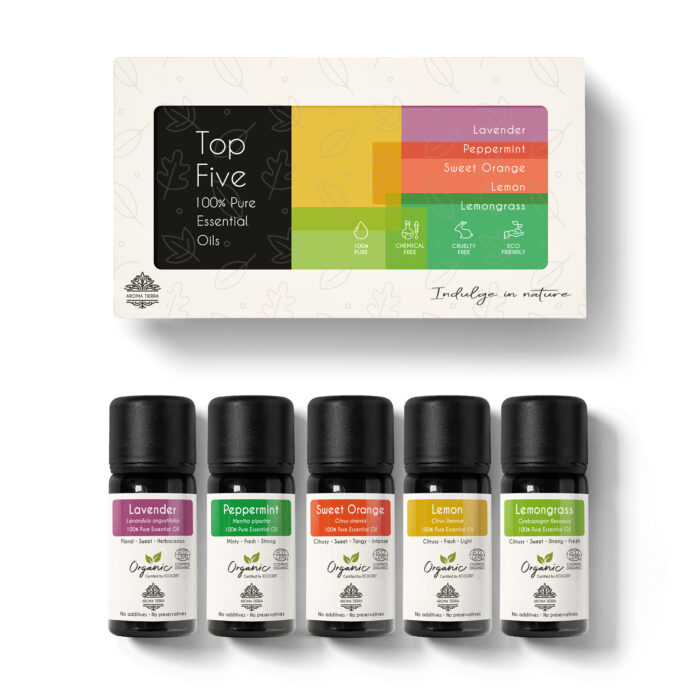 There is nothing quite like the gift of wellbeing for your loved ones. If you are looking for Ramadan gift ideas, you'll find inspiration in Aroma Tierra's curated collection of luxury gifts. With over 150 premium, natural and organic oils to choose from, including a range of tasteful and eco-friendly aroma diffusers and nebulisers, you can never go wrong! Aroma Tierra's assortment aims to make shopping simple, allowing you to find the perfect way to show your loved ones that you care with a touch of nature, while igniting the senses for a complete wellbeing experience.
See the full range online.
Share the Joy: Crocs celebrates Ramadan with its Capsule Collection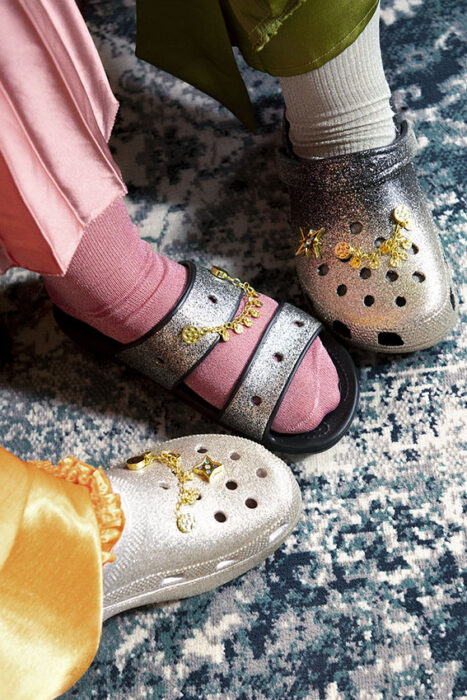 To celebrate Ramadan this year, Crocs is launching a limited-edition capsule collection of its iconic Classic clogs and sandals, alongside an empowering multichannel campaign, entitled 'Share the Joy'. The capsule collection is a joyful iteration of the brand's best-selling silhouettes for the whole family, comprising five styles including Classic Clogs, Classic Sandals, Classic Kids' Clogs and exclusive 'Jibbitz' charms. Inspired by the festivities of Ramadan and Eid, and designed with embellishment in mind, the statement footwear features an all-over glitter pattern in black-and-gold ombré, white-and-gold ombré plus a classic silver. The collection also includes a special edition 3-pack of gold star Jibbitz charms, allowing for ultimate personalisation opportunities during the celebratory season. The Crocs Ramadan capsule collection brings to life the sense of fun and excitement of Ramadan and Eid through colour, maximalism, movement and togetherness and is available to purchase until 5th May.
Visit the website. 
Modest looks for Ramadan from Lemonade Fashion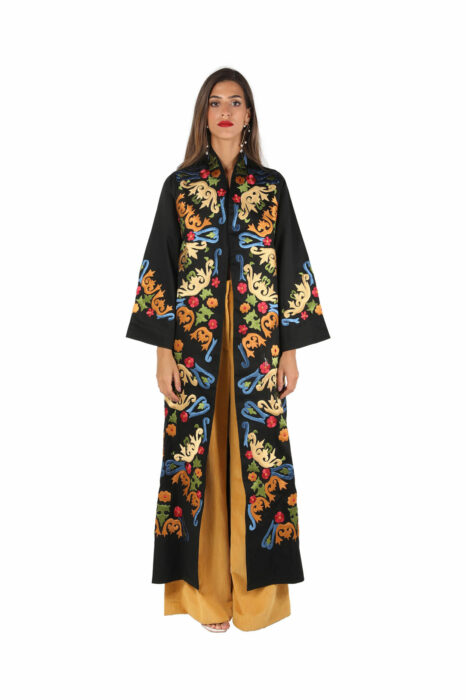 This Ramadan Season, Lemonade Fashion brings you striking abayas, colorful maxi dresses, statement mules and bags, handcrafted in unique embroidery – and all tailored to suit your ultimate modest wardrobe. Inspired by the heritage and traditions of the Middle East, environmentally conscious fashion brand Lemonade Fashion pays homage to the spirit of Ramadan with new pieces created exclusively for the occasion by emerging and independent designers. Celebrate this Holy Month with a selection of eye-catching abayas, tailored dresses, trendy mules, shimmering accessories and much more.
You can view the full collection online.