A customised education for your child
Sponsored: You know your child's strengths and challenges, what makes them happy and how best to support them. So, with Bloom World Academy giving you the opportunity to partner in your child's education journey, imagine the outcome if you're helping steer it!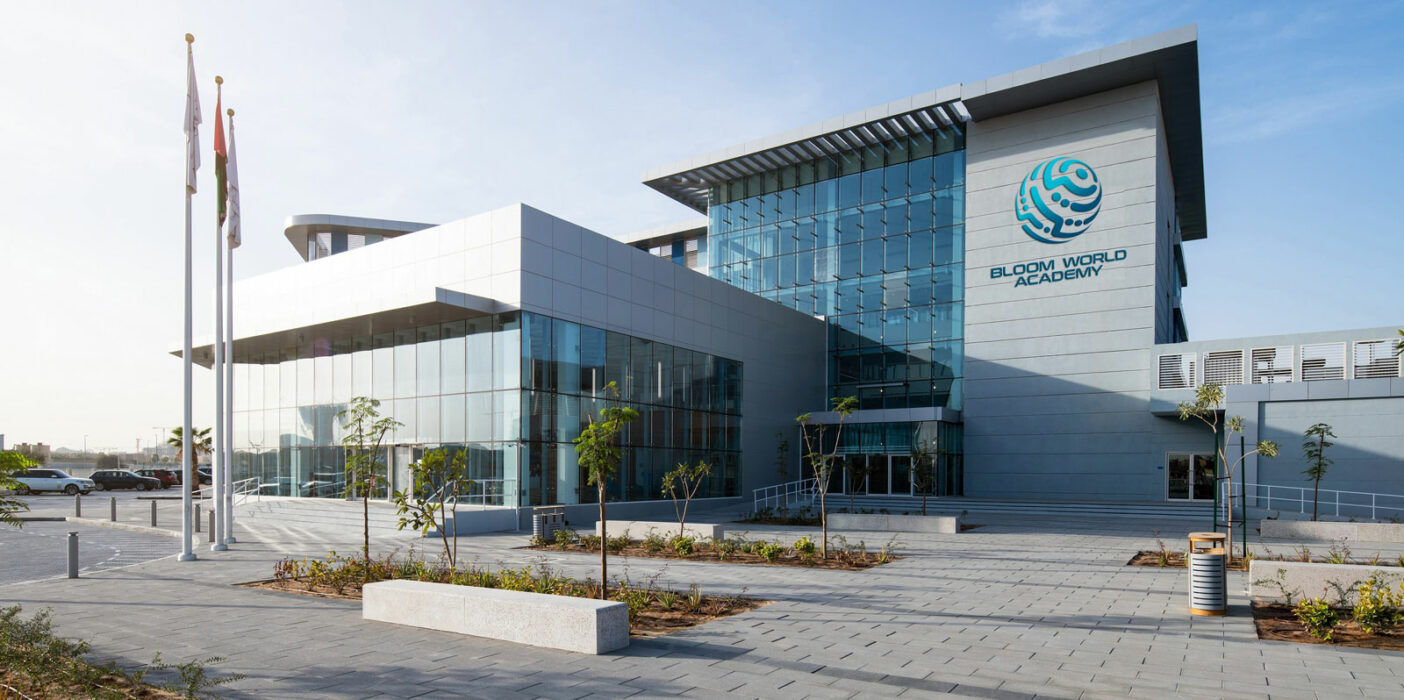 The Bloom World Academy's Principal John Bell tells us: "We believe that every child is truly a unique learner, so we focus on the stage a child is at, rather than the age of the child. Our goal is to nurture each individual's potential to learn, grow and develop the skills and abilities to create their future. We do this through customising each child's learning experience."
Learning achievement passport
Bell explains: "We embrace each child's individuality and support their learning journey through a robust academic curriculum crafted to their needs. Our 'Learning Achievement Passport' is the 3-way partnership between the child, the parents and the school. Even though there is an open-door policy for parents, we all meet together every month to discuss each child, highlight the child's achievements, discuss any issues; agree on the path of goals for the following month and the plan of action to achieve them. It means that the child-teacher-parent team is steering the child's success together."
"The Learning Achievement Passport system sets out the child's personalised timetable, sets the goals together, supports each child we work with, and overcomes their challenges. It brings parents into their child's world of learning and is openly reviewed collectively between mother, child and the school every month."
A key personal tutor is assigned to every child to oversee their progress and provide additional support throughout their time at school. The 'open door' policy for parents means you can deal with someone who knows your child well, as well as appreciating their special skills, talents, interests and aptitudes.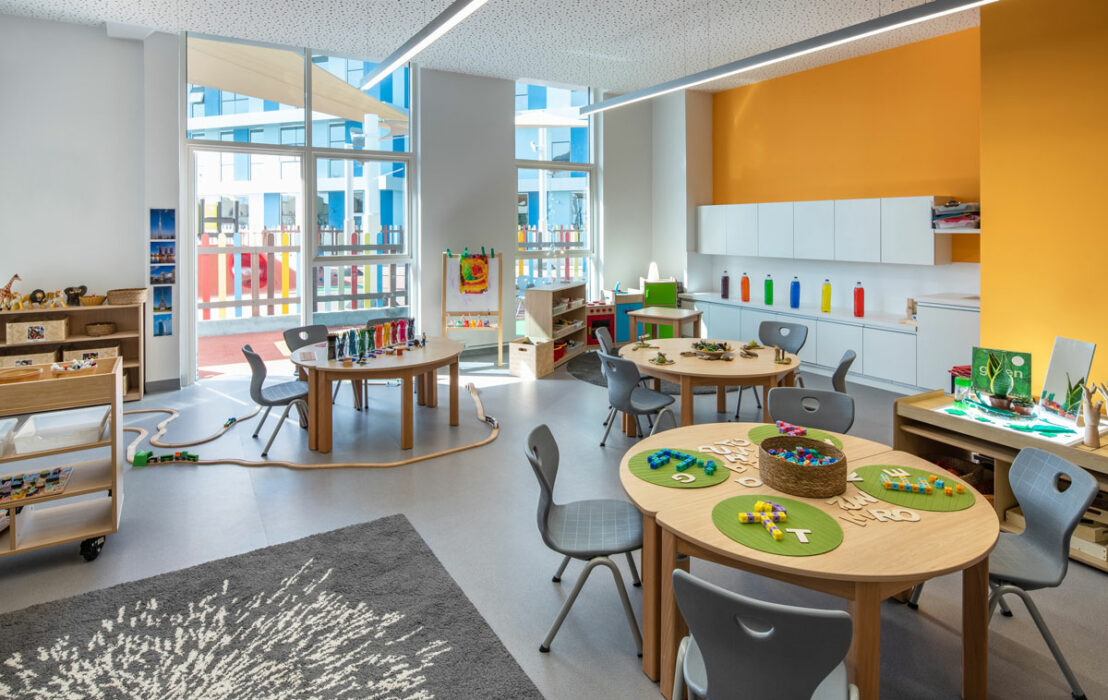 A dynamic curriculum based on the 'stage' of each child 
The dynamic, student-centric curriculum at Bloom World Academy is built on the concept of 'stage not age' to ensure that all children progress and develop their learning based on their aptitude, interests and abilities, not solely on their age or academic year.
The school is organised into five phases of education – from Primo (the Early Years Centre) through to Nexus – the Pre-University Centre. This design ensures that, while Bloom provides learning opportunities based on each child's aptitudes and abilities, the school also ensures that the emotional and pastoral needs of students in their appropriate age groups are met, with a particular emphasis on support throughout the early adolescent years.
Learning opportunities for Bloom World Academy kids are not confined to the classroom. The school is organised into Learning Zones (for example, the Science Zone; the Performing Arts Zone and the Languages Zone). The zones are distinct areas where students of all ages will have the opportunity to be immersed in facilities and resources to enhance their learning experience.
Quality of teaching
One of the pillars of Bloom World Academy is concerned with the quality of the individuals that make up the teaching staff. Bell tells us: "The quality of teacher-student relationship has huge consequences. Our teachers here have therefore been recruited based on their character, moral compass, work ethic, their communication skills and personal fulfilment in bringing out the best in students, as well as professional excellence in teaching."
Tellingly, over 85% of teachers interviewed have been from applicants teaching at other UAE schools, the majority of whom have expressed their passion for making a positive difference in every child's educational life. Principal john Bell adds: "Bloom World Academy teachers are specially trained to spot and nurture the skills that are specific to each child. That means our teachers have to know every child and know how to communicate effectively with each one. Because providing the best for every child is at the heart of everything we are doing at Bloom, our teachers are on the ball and attuned into each child's best needs and interests."
Homework club & your child's quality of family life
The Bloom World Academy provides an after school Homework Club that enables children to complete their homework at the end of the school day, if they wish, while their parents are still at work. This means that the family is free to spend quality time together in the evenings, without the added pressure on their homelife of getting homework done.
"We are creating the choice and in the case of the Homework Club, it is just one of the many ways that we try to take the pressure out of balancing school and family life. Ultimately, it takes away any stress associated with homework for the child, and replaces it with a supervised environment to get their homework done – and of course, an added sense of achievement at the end of each day" says Bell.
Imagination and creativity applied: delivering real world experiences
Bloom World Academy embraces the world of technology, design and business and, by nurturing every student's imagination through innovation and entrepreneurship, the school can deliver real world experiences that provide their students with opportunities to shine and grow.
Bloom students are taught and encouraged to be inventors; from Lumos Innovation Labs to junior apprenticeships and connections with specialists and business partners, every child has the opportunity to explore and reach their full potential – important building blocks in  a bright future.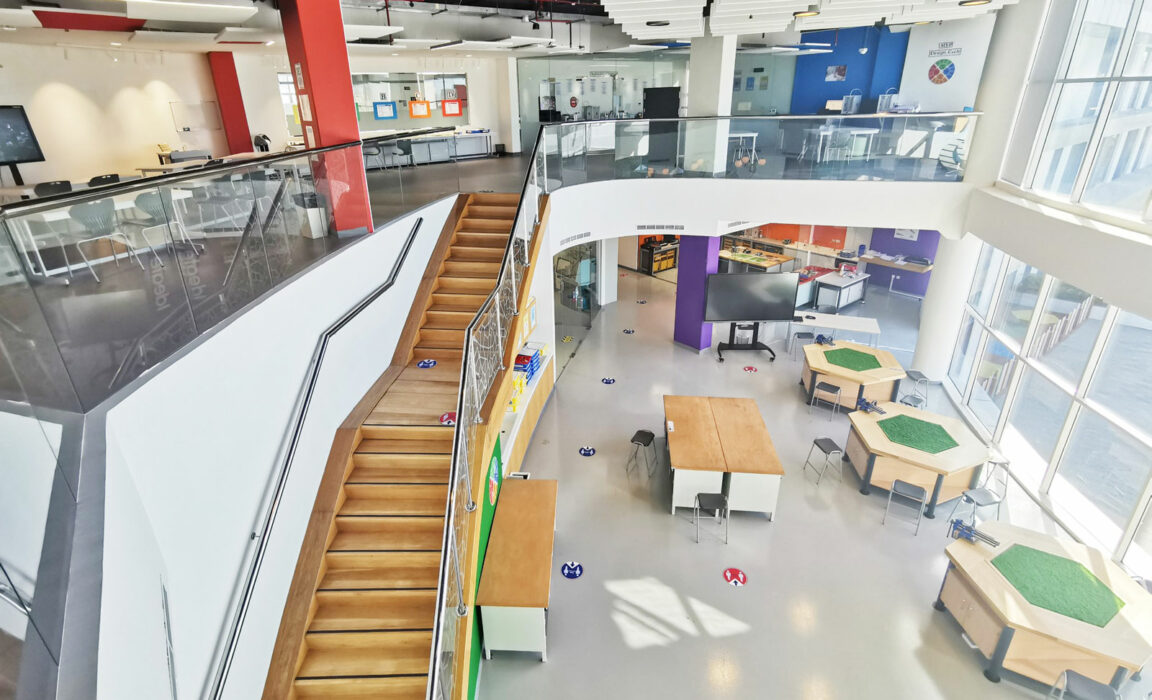 The Lumos Innovation Centre for budding entrepreneurs
The spirit of entrepreneurship is actively fostered and encouraged, with no boundaries to the age of a child in taking part in practical activities that harness imagination, bring ideas to life and even bring them to the marketplace.
Emotional wellbeing & character development
Through Bloom's emotional wellbeing and character-building programmes, every student's whole wellbeing matters. This means the school's value system has a keen focus on the healthy development of the mind, body and spirit of every child – aspects, which are intrinsically connected to their academic progress. The school offers a taught programme of emotional and social wellbeing to develop values, skills and traits that will last a lifetime.
Competitive school fees & founders fee discounts
For the Academic Year 2022/2023, Bloom World Academy is offering a Founders Fee discount, which will apply for the first three years. For a limited period, there are also a limited number of Middle School students that can avail of a 50% discount when registering to join the school for the AY2022/23.
The school's tuition fees also include a uniform package; all educational resources, including a personal learning device, such as an iPad from Grade 1 to Grade 5; and a MacBook laptop from Grade 6 to 12; as well as discounts for siblings and an extensive range of school-led co-curricular activities before and after the official school day.
For more information, to book a tour, or to talk with the admissions team, you can call directly on: (+971) 4 371 4774 or check the website for more information.