Recipe: Pretty Pink Waffles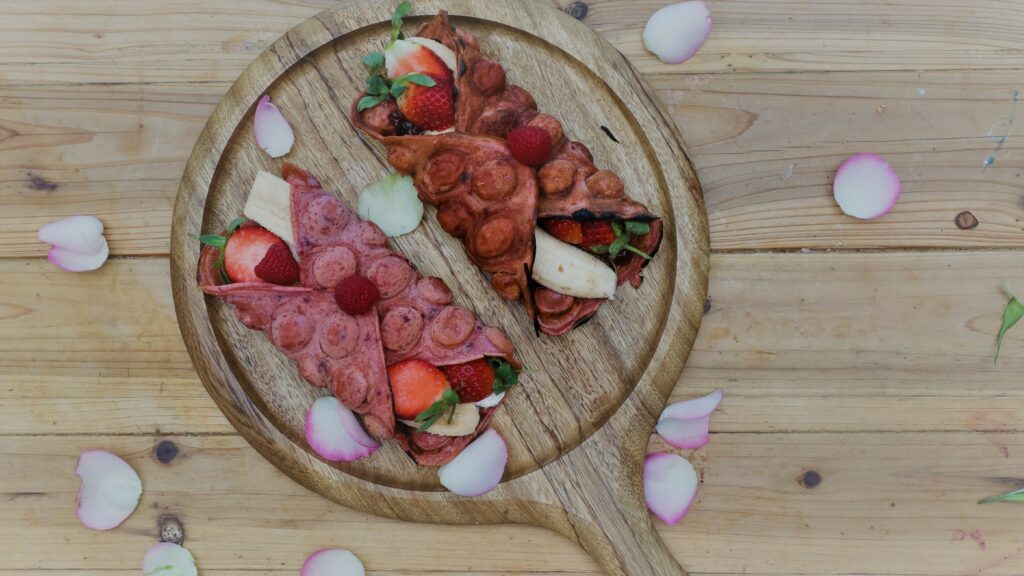 Ingredients:
1 cup flour
1 1/2 cup milk
2 tbsp butter
1 egg
2 tbsp pink pitaya
Method:
STEP 1: In a bowl, mix all the ingredients together until combined and void of lumps.
STEP 2:  Brush a large waffle maker with butter and set to medium-low heat.
STEP 3: Add batter and cook for about 4mins, flipping the griddle both sides.
STEP 4: Spread cream cheese or strawberry jam on the waffle.
STEP 5: Top it with bananas and berries.
STEP 6: Fold it carefully, keeping the filling in place.
Watch:
With thanks to Jeri Willmott (My Wild Tribe)
Here's another super easy and delicious recipe you might want to try
Photography and Video: CPI Media Group