Recipe: Veggie Muffins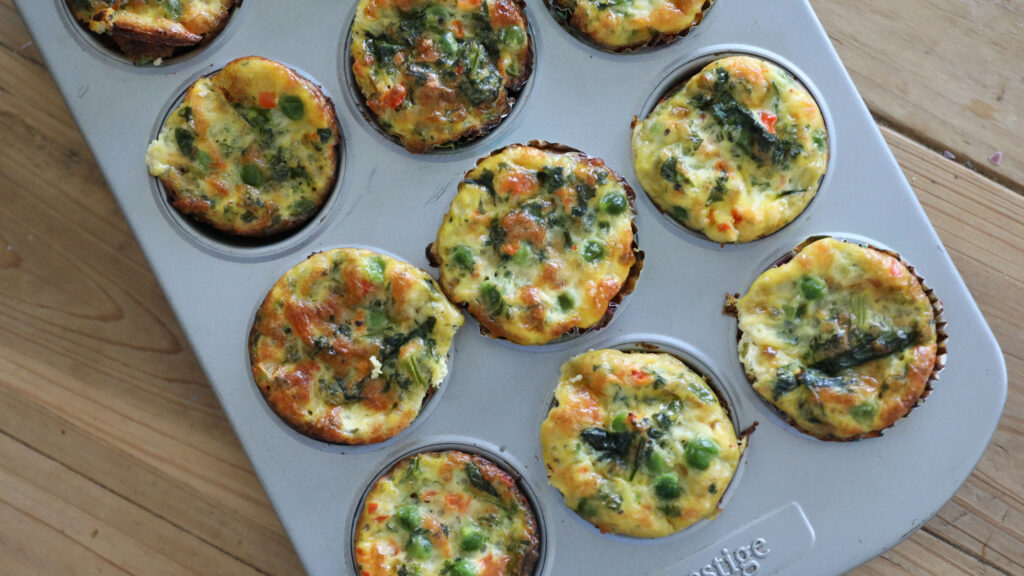 Ingredients:
8 eggs
½ red pepper, chopped
2 cups kale, slightly boiled
1 cup baby spinach
¼ cup frozen peas
½ cup milk
1 cup mozzarella cheese
Pepper, to taste (optional)
Method:
STEP 1: Preheat oven to 200 C.
STEP 2: Beat the eggs.
STEP 3: Mix in the other ingredients, stirring well.
STEP 4: Transfer the mixture into a muffin tin.
STEP 5: Bake for 30 minutes.
STEP 6: Allow to cool down slightly and serve with their favourite condiments.
Watch:
With thanks to Jeri Willmott (My Wild Tribe)
Here's another super easy and delicious recipe you might want to try
Photography and Video: CPI Media Group