Family-friendly hotel review: Kempinski Hotel Muscat, Oman
For those looking to escape Dubai's hustle and bustle for a weekend of beachside tranquillity or outdoor pursuits…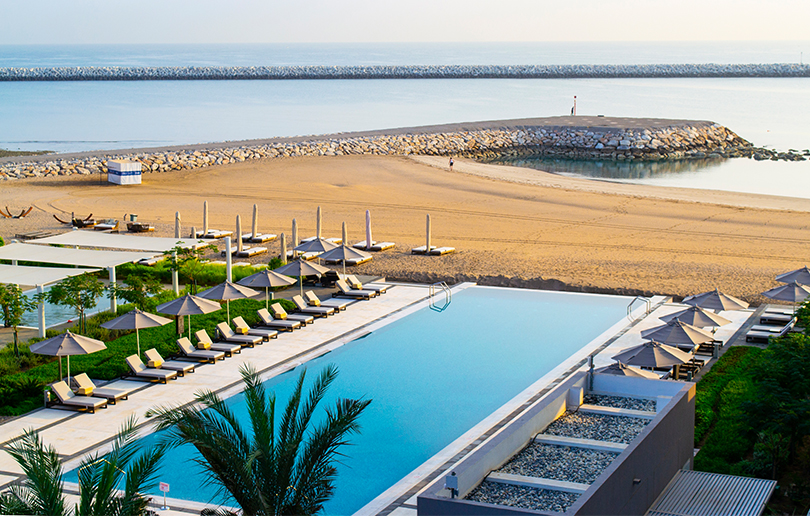 Jump onboard the short one-hour flight from Dubai and you'll soon arrive at this gorgeous beachfront property, just 10-minutes north of Muscat International Airport. Exuding grandeur from the get-go, the hotel welcomes guests with its modern, palace-like lobby design, which draws on inspiration from nature and ivory-coloured water lilies. From its all-exposing glass exteriors, we catch a glimpse of the hotel's infinity pool and a snippet of the 6km glimmering coastline from the check-in desk, before making our way to our home for the weekend.
ACCOMMODATION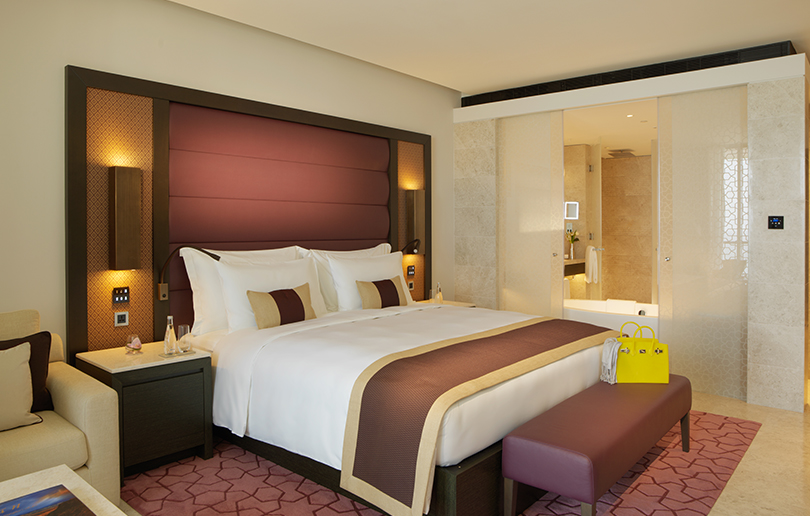 There's certainly no shortage of rooms at the Kempinski Muscat. Of the 310 spacious rooms and suites available, we're staying in a Junior Suite during our two-night stay. The room is tastefully decorated with neutral tones and offers ample space for couples – with a large bedroom plus adjoining lounge, bathroom and separate dressing area. There's no balcony, but the floor-to-ceiling windows offer sea views and plenty of natural light into the room. There's complimentary soft drinks and snacks at the Executive Lounge for guests staying in a suite, plus use of the in-house Nespresso machine and fresh water that is replenished daily. For families looking to book a stay, the hotel offers interconnecting king and twin-bed rooms. Alternatively, two additional beds can be arranged for the Grand Deluxe Suite – a spacious (1496 ft²) option including a large entrance foyer, fully equipped pantry, powder room, and a lounge with a separate living and dining area.
DINING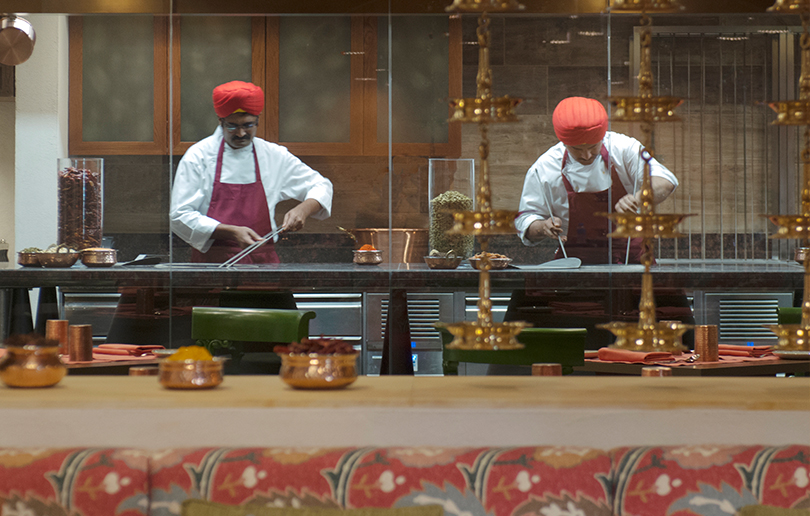 With a total of 10 dining outlets onsite, there's something to cater to every taste at Kempinski Muscat. We enjoy a beachside dinner at Zale Lounge on our first night, which means "power of the sea" in Greek. Offering guests a newly extended terrace to enjoy the cooler months, the restaurant's concept focuses around sharing-style platters. Don't miss the seared tuna for starters, which is served with a moreish miso sauce, plus the king crab tacos for fall-apart crab meat in a crunchy shell. For mains, the tenderloin beef is a must-try. Served the Italian way – "tagliata," meaning thinly sliced – its dressed in subtle Asian flavours and topped with soy, chilli and sesame seeds.
Be sure to pay Bukhara a visit during your stay, too. This award-winning north Indian eatery boasts three tandoori ovens and serves an array of ultra-flavoursome dishes. The Kashmiri style lamb chops to start have real depth in flavour, scented with fennel and saffron, while the yoghurt croquettes serve as fried golden pockets of deliciousness. For mains, try the soya chaap masala and vegetable biryani, which has been cooked encased with a bread topping to ensure maximum flavour – it doesn't disappoint!
Next door, you'll find delicious Thai street food at Soi Soi. A more casual outlet, this colourful restaurant seems popular with both in-house guests and visitors alike – and for good reason. The menu features an array of authentic dishes that will soon transport you and your family to the bustling streets of Bangkok.
FACILITIES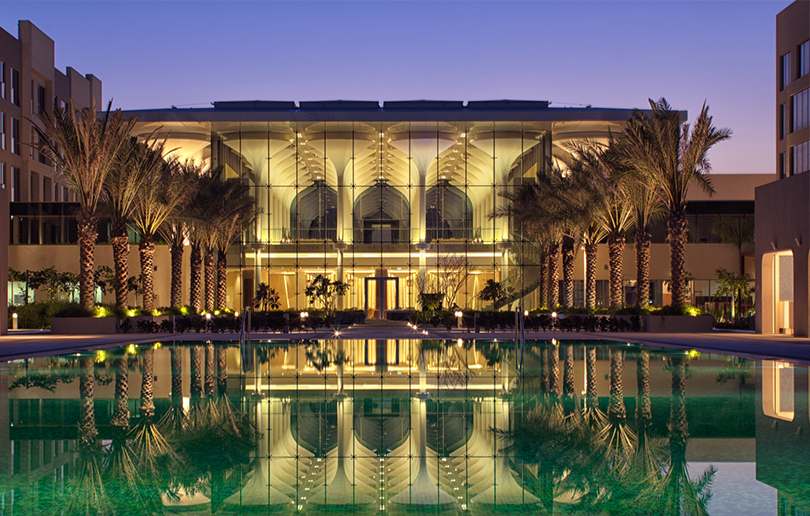 Aside from the gorgeous infinity pool at the rear of the hotel, we're told that there is an adults-only pool for those looking for total serenity, plus a sports bar to enjoy the Six Nations rugby that would be screened during our stay. For the little ones, Dippy's Clubhouse is a fun and exciting space, equipped with entertainment, games, activities and childcare attendants. For the ultimate family outing, head to the hotel's in-house bowling alley on the lower-ground floor. It can be reserved for a special occasion (perhaps a family birthday?) or it makes for a great date night if it's just the two of you. The hotel has also just launched its ballet and rhythmic gymnastic classes for children aged 4-7 years. The sessions will take place every Friday and need to be pre-booked in advance.
For those looking to soak up the Sultanate's natural beauty, Kempinski Muscat has partnered with Euro-Divers Oman to provide guests with expertly led excursions around the local waters. We take a morning boat from the nearby Marina Bandar Al Rowdha, and are lucky enough to spot lots of friendly dolphins during our trip. The hotel has also partnered with Twenty3 extreme for the more adventurous traveller. From canyoning to caving and trekking to kayaking, there are so many exciting outdoor pursuits to enjoy in the surrounding areas. We can't wait to go back to explore some more!
Details: Room rates start at Dhs1,176 per night. GCC & Oman residents enjoy a 35% discount on rates until 23 April 2020, inclusive of breakfast, health club and kids' club access. Call +968 24 98 5000 or email reservations.muscat@kempinski.com or visit the website for more information.
If you enjoyed this article, you may be interested in reading more of our family-friendly hotel reviews here.