Moorfields Eye Hospital Dubai: Over 200 years of British eye care for all eye health needs
As the first overseas branch of Moorfields London – the oldest specialist eye hospital in the world – Moorfields Dubai delivers the same exceptional standards of diagnosis and treatment for which Moorfields London has earned its unrivalled reputation across the world.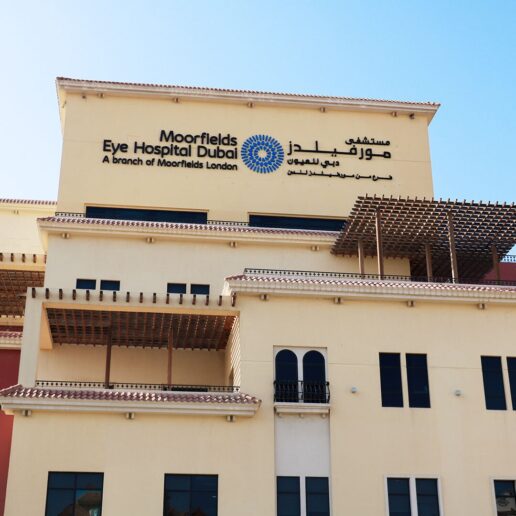 Established in Dubai in 2007 in Dubai Healthcare City, Moorfields Dubai, with the support of over 65 healthcare professionals, has provided tailored eye care services to over 250,000 patients over the years. 
Moorfields Dubai Eye Health Services
Within the premises, the hospital boasts its own state-of-the-art day case surgery unit, pharmacy and dedicated service departments to cater to patient's eye health needs, in a safe and friendly environment. 
From adult to paediatric, simple to complex treatments, the hospital provides a comprehensive range of eye care services provided by sub-specialist teams of Consultant Ophthalmologists, Optometrists and Orthoptists, all under one roof in a cutting edge facility.
The hospital also prides itself on being the winner of multiple national and international awards for its safety, quality and service offerings. 
The comprehensive range of eye care services include:
Retina & Uveitis

Paediatrics and Strabismus

Cornea

Laser and Refractive Surgery

Glaucoma

Cataract Surgery

Genetic Eye Diseases

Oculoplastics

Ocular Oncology

Aviation Ophthalmology

Artificial Eye Creation

Pharmacy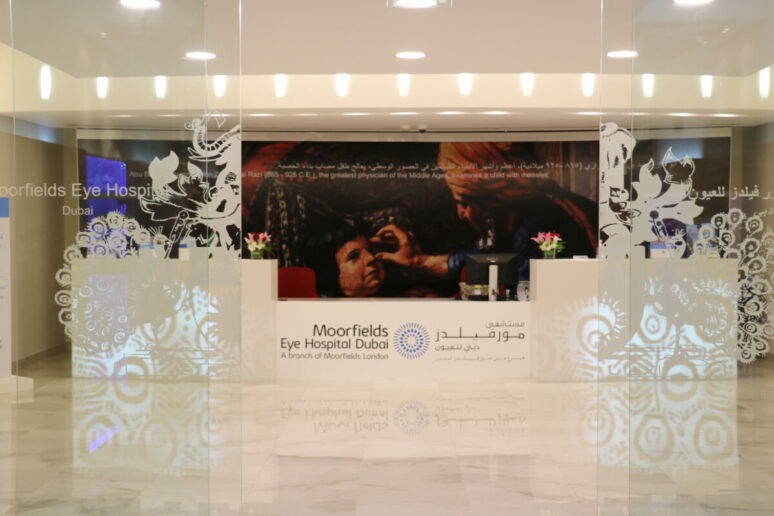 For the convenience of patients, we are open 6 days a week, Saturday to Thursday, from 8.30am to 5.30pm. We also welcome walk-in patients from 8.30am to 4.30pm.
For more information or to book an appointment, call +971 4 429 7888 or visit moorfields.ae/Dubai
Facebook: @moorfieldsuae
Instagram: @moorfieldsuae