What UAE parents need to know about coronavirus
In these uncertain times, we spoke to Mediclinic's Dr Mehnaz Mumtaz to cut through the noise surrounding the COVID-19 outbreak. Here's her advice for UAE parents…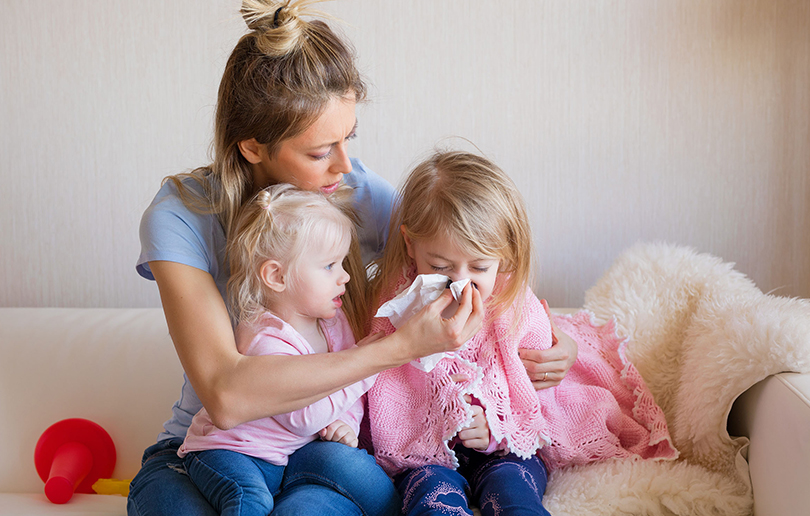 What are the symptoms of coronavirus in children that parents should be looking out for?
Current evidence suggests that children present with milder symptoms than adults. They can have flu- like symptoms such as fever, cough and runny nose. Some have also reported vomiting and diarrhoea.
If a child does begin to show symptoms, at what stage would you recommend they are tested?
For minor cold-like symptoms, a child does not have to be tested unless the child was in contact with another suspected or confirmed case of COVID-19, or there is a history of travel to any of the countries listed on W.H.O website in the last 14 days. Children with pre-existing health conditions are more susceptible to this disease, so parents should look out for persistently elevated temperature, difficulty breathing or shortness of breath.
What is the current method of testing to determine a coronavirus diagnosis?
Coronavirus testing is currently done with a nose and throat swab.
If diagnosed, what would be your advice to parents in containing the outbreak and treating children at home?
If there was a positive case at home, then everyone in that family needs to be quarantined for 14 days to monitor for any symptoms and to contain/prevent the spread of virus to others in the community. There should be regular cleaning and disinfection of the house, especially the frequently touched surfaces like cell phones, toys, tables, chairs, doorknobs, light switches, remotes, handles, toilets, sinks. Some plush toys can be washed in the laundry as well.
What tips would you give to parents in discussing the virus with little ones?
Lead by example. Demonstrate good handwashing, stick to a routine and do not instil anxiety or fear. Reaffirm to the children that viruses are germs that make you sick if you don't wash your hands regularly, but luckily your body has a readymade army to fight these germs called the immune system. Some kids may be worried as to why they're missing school – but tell them that they have a job to protect others, meaning they have to skip school and activities. If they're asking questions about the masks, tell them that they should only be used if you are sick to avoid spreading the germs to others. It's important to reassure them wherever possible; tell them that there is no need to worry, as the adults are working hard to keep them safe.
To what extent should play dates be limited during this time? (for children that have not been diagnosed)
It is best for children to play among the close family members or children of known families that have not travelled in the last 2-3 weeks as health authorities are trying to contain the spread of virus. Before scheduling a playdate, there should be a phone call between parents to ensure that none of the kids are sick. Choose playgrounds and parks so there is enough sunshine and safe distance can be maintained.
If you had to recommend a selection of remedies/medications that our readers should have in the cupboards during the outbreak, what would they be?
Just make sure you have a month supply of the child's regular prescription medicine like asthma inhalers etc. along with paracetamol for fever.
Are there any risks in pregnancy that you're currently aware of?
We do not know at this time if COVID-19 would cause problems during pregnancy or affect the health of the baby after birth. But generally pregnant patients are more susceptible to diseases such as influenza. It is always important for pregnant women to protect themselves from illnesses.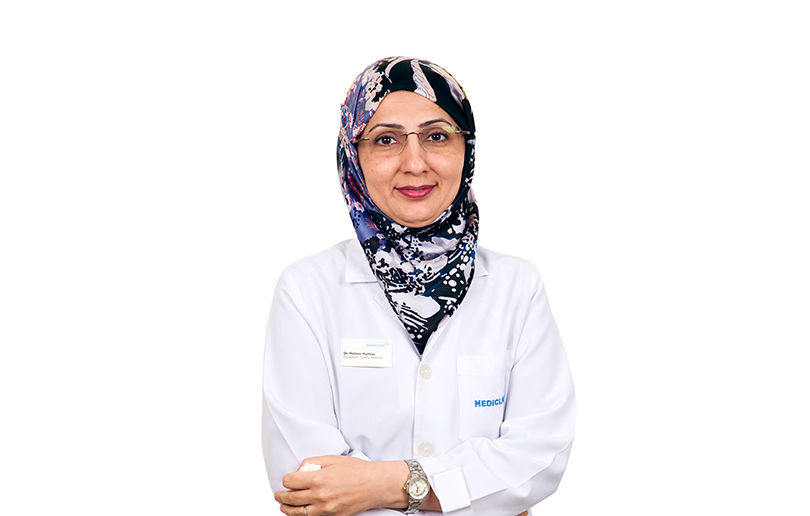 Dr Mehnaz Mumtaz practices in the department of Family Medicine at Mediclinic Al Sufouh. She strongly believes in preventative healthcare and cancer screening and takes pride in taking care of the wellbeing of the entire family.
To learn more about the coronavirus in the UAE, click here.