Award-winning Thai Street food for all tastes
Cafe Isan in Dubai's JLT has gained a huge following of family foodies because of its fresh, award-winning Thai Street food menu.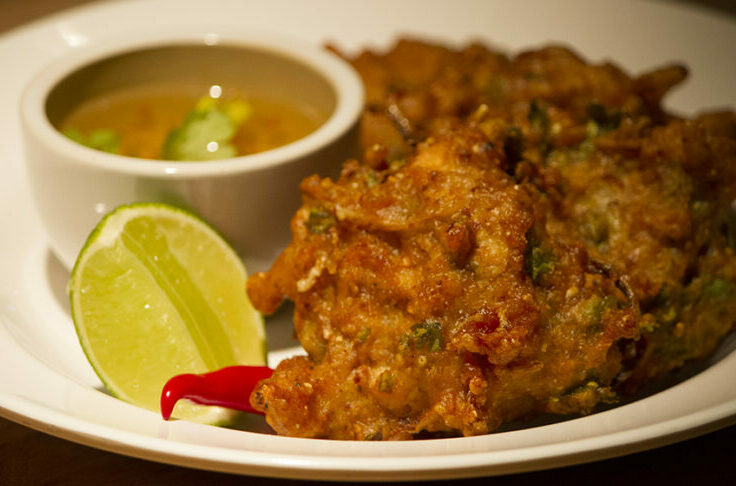 Cafe Isan is the home of award-winning Thai Street food. This place is especially good for families who want an easy and relaxed atmosphere for the kids to simply be themselves, while you take your time to explore Thai street food at its best and rediscover how delicious fresh ingredients can be when everything is made to order. This is also a nice way for kids to appreciate fresh natural foods.
With everything being made to order, you can specify what chilli heat levels you want yourself. As well as plenty of vegan options, kids also love the chicken satay on skewers, little dim sum dumplings, spring rolls, minced chicken laab cakes and other freshly-made items. Spice-loving parents can indulge in a selection of traditional curries such as massaman, penang and peanut chicken curry, all freshly prepared by the talented Chef New and spiced how you like it. 
Here's a tip – no matter how full you are, the mango and sticky coconut rice dessert is an amazingly light, fresh and clean way to end the meal, in a way that any foodie will love.
Since the Covid period has changed so many aspects of our lives, it's nice to appreciate a family restaurant with a beautiful lake-side setting in JLT, with easy parking, socially-distanced seating, and the most delicious menu of award-winning Thai Street food. This is a great way to create a 'new normal' way to spend quality family time. 
Cafe Isan is recommended for for both dining in or home delivery.