Get children back into the school spirit with these fun edutainment experiences
Whether it's a trip down memory lane or challenging mental and physical activities to keep children on their toes, these immersive edutainment hotspots will help kids get back into the learning swing
Madame Tussauds, Bluewaters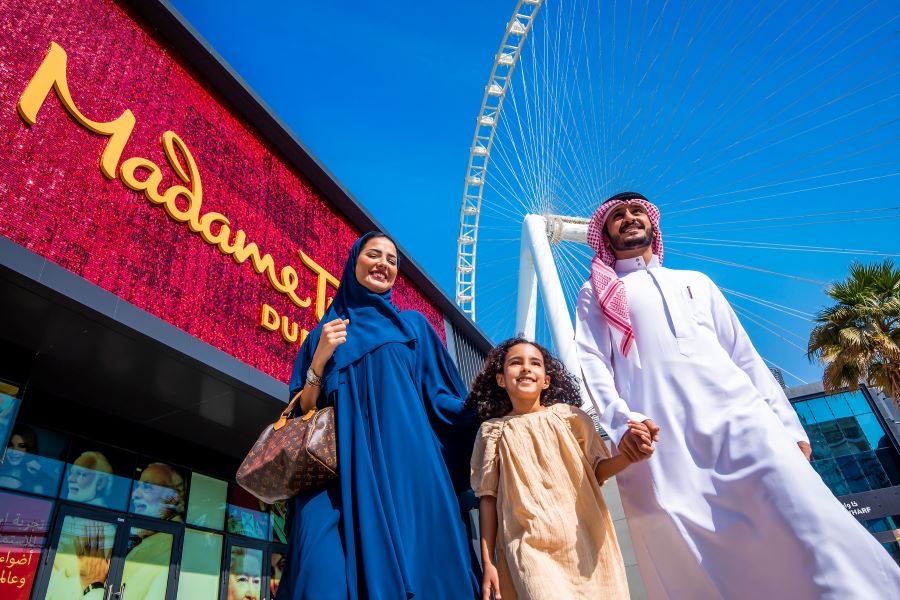 There has never been a better time to introduce young children to some of the most well-known pop culture celebrities and symbols, as well as the influence they have had on the world as we know it.
Standard tickets start at AED135 online, and Madame Tussauds has also partnered with The London Project, a well-known English restaurant at Bluewaters, for an unforgettable day out. In addition to unlimited digital images and access to the iconic wax attraction, packages starting at AED315 also include a set menu of traditional British fare with a kid-friendly alternative.
Call +9714 873 3042 and visit the website
Museum of Illusions, Al Seef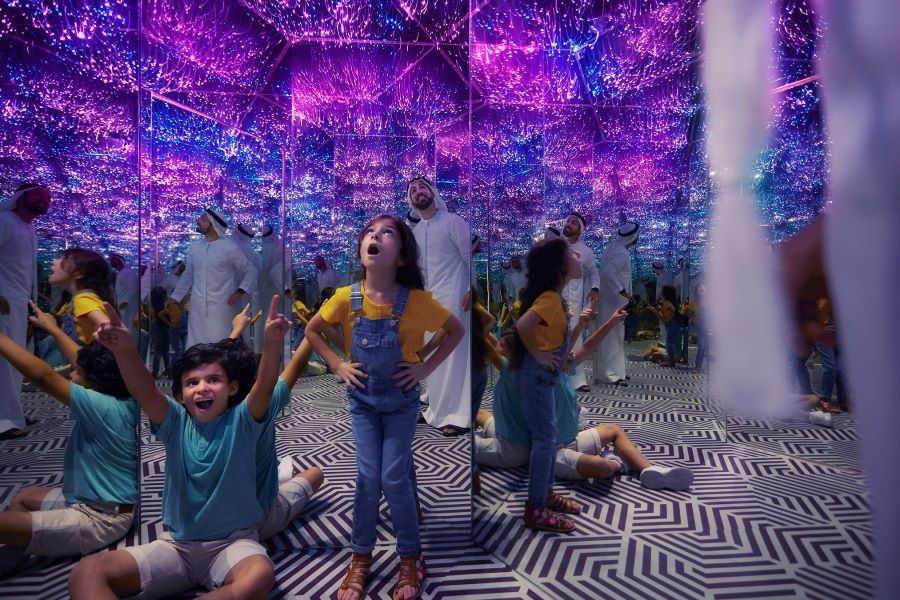 There is no better method to prepare young minds for school than by shocking them a little, whether it be with optical illusions, cognitive teasers or practical riddles. Explore more than 60 mind-boggling visual, sensory, and educational experiences, and take unforgettable pictures in chambers that are upside-down and surrounded by infinity mirrors.
Visit the Dilemma World at the Museum of Illusions for a treasure trove of games, wooden puzzles, and brain teasers that are sure to keep guests of all ages thinking.
Call +9714 357 3999 and visit the website
TEPfactor, JBR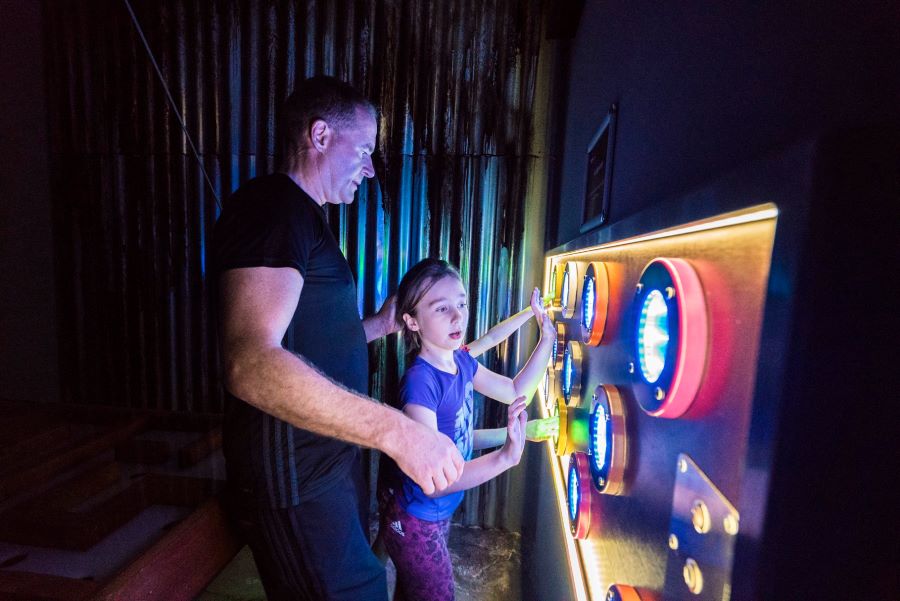 At TEPfactor, an indoor adventure park located in the JBR caves, you can show children the importance of perseverance and working as a team. The 21 challenges spread over four categories in this hands-on activity will test your physical stamina, mental acuity, and logic while providing hours of entertainment.
Push your limits in a fierce competition of action and adventure as you climb through a rope obstacle, cross a rotating cylinder, climb up walls, and more.
Call +9715 6404 0802 and visit the website
Theatre of Digital Art, Souk Madinat Jumeirah  
At the Theatre of Digital Art, introduce kids to art and its rich history in a practical sense. This multimedia experience is housed in the charming Souk Madinat Jumeirah, a destination with a vibrant bazaar-style atmosphere, featuring "From Monet to Kandinsky. Revolutionary Art".
This highly acclaimed exhibition examines the most influential art movements of the late 19th and early 20th centuries, including impressionism, pointillism, post-impressionism, cubism, and expressionism, along with a bustling schedule of jazz music nights set amid serene digital art.
Call +9714 277 4044 and visit the website
Kalemat, Boxpark
While there are many bookstores in Dubai, few compare to Kalemat. A large selection of books by well-regarded Arab authors can be found at the charming store, along with Arabic translations of famous international authors like William Shakespeare and Gabriel Garcia Marquez.
It's a well-liked location preserving the rich tradition of the regional language. Pick up practice books to sharpen your Arabic language abilities or peruse a separate English section to catch up on summer reading.
Call +9715 0115 0650 and visit the website
The Outlet Village
Until September 4, the Outlet Village will occupy the entire family with a variety of themed activities and roaming entertainment to celebrate the start of the new school year. Little ones will have a ton of options, from a dream parade and a wonder circus to mind-expanding activities like handcrafting with recyclable materials and strategy games.
Parents can browse through top-notch clothing and accessories at incredible rates from major luxury, sports, and lifestyle companies around The Outlet Village while children have a blast and peruse a variety of instructive books and digital screens for online games.
Call +971 800 738245 and visit the website