Review: Halloween staycation at The First Collection Business Bay
Make the most of Halloween with your family at The First Collection Business Bay. To celebrate this special occasion the hotel features rooms decorated with Halloween props that create a spooky and fun atmosphere!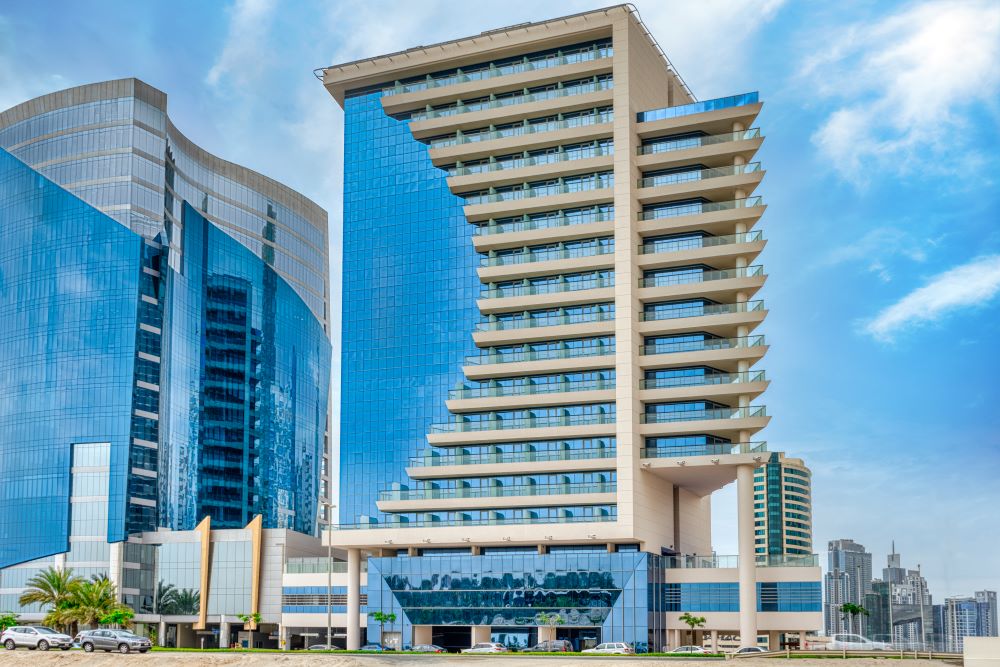 The hotel is adjacent to renowned landmarks like the Burj Khalifa and Dubai Mall and is situated in the city's thriving Business Bay neighbourhood. The hotel has a 25-metre pool with beautiful views of Downtown and a separate children's pool section.
Following a quick and easy check-in process, we were led to our accommodation. I am a huge fan of Halloween, so I was super curious to see how the room had been decorated for it. To my delight, as soon as I entered the room, I was thrilled to see all the Halloween décor across the walls, bed and sofa, which created a hunting and fun atmosphere.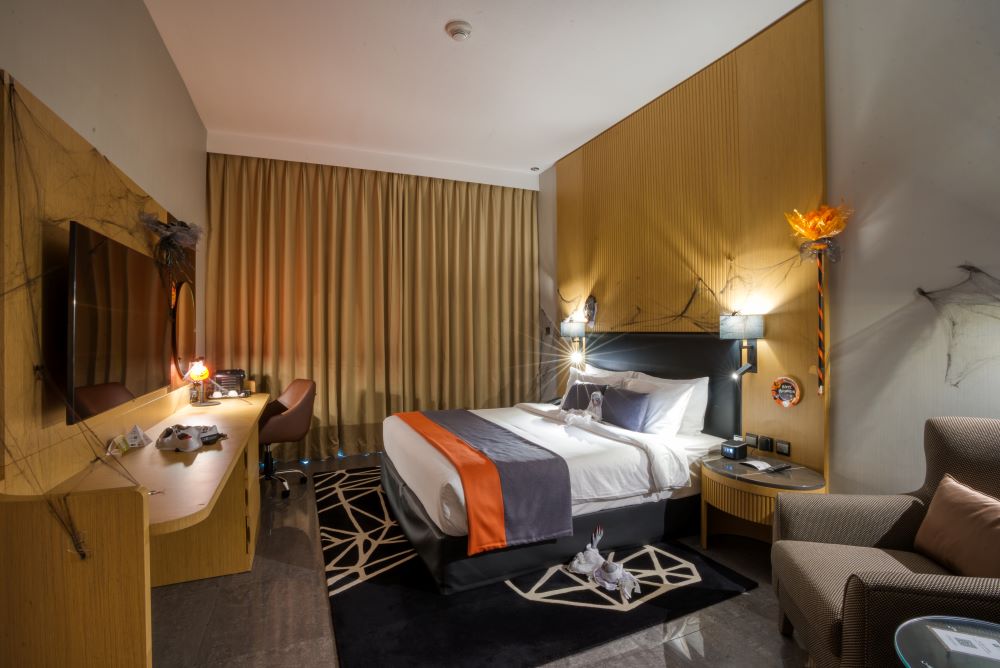 The room features a stylish bathroom, a well-appointed shower, a comfortable bed, a work desk and a terrace with stunning views of the Dubai skyline.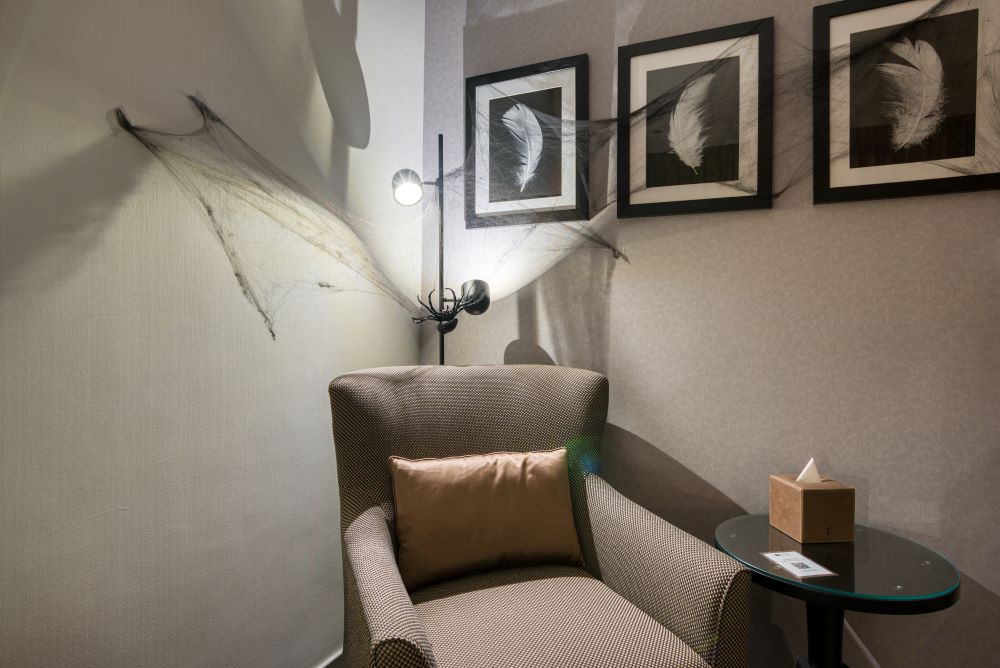 With the fabulous 'Halloween Staycation' offer, you're entitled to complimentary breakfast for two adults and two children aged below 6 years (children aged between 6-12 years avail 50% discount on breakfast), 20% discount on all the hotel's restaurants, special children's menu available for all-day dining at an additional price, 20% discount on spa treatments, 20% discount on laundry and complimentary shuttle to major attractions.
After relaxing a bit in our room, we headed to Vyne restaurant for lunch which offers Mediterranean specialties. The buffet boasts a selection of salads, meat & seafood dishes and delicious desserts.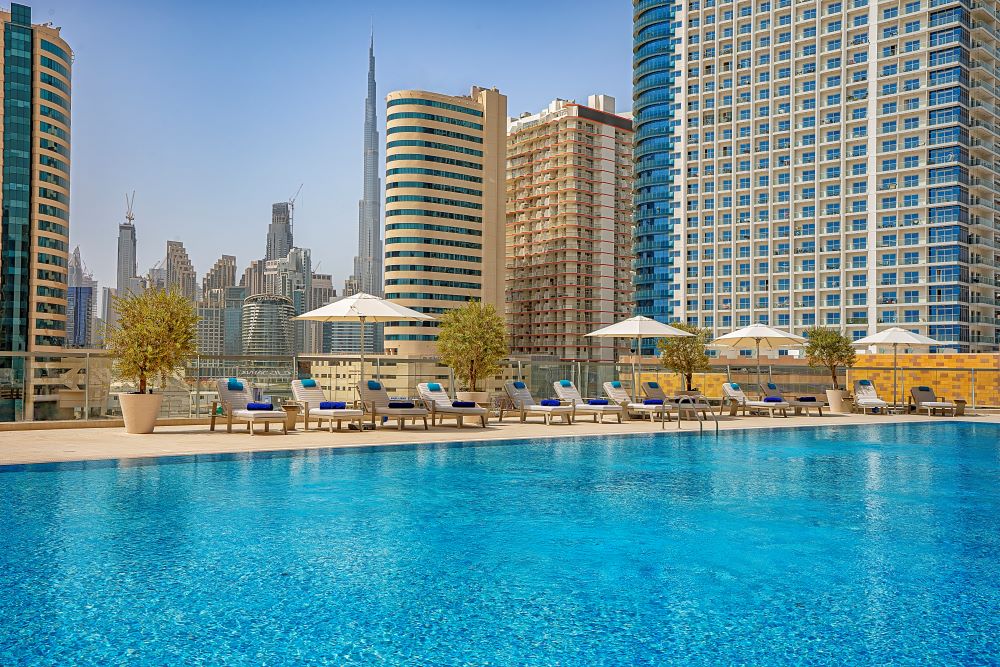 As the weather has cooled down, we decided to go to the pool after lunch for a sundowner and delightful sips as the sun set in the distance.
For dinner, we tried the newly launched brunch at The Blacksmith Bar & Eatery. This lively venue offers a variety of Southern-style dishes that feature large, bold smokehouse flavours, such as hearty burgers, fall-off-the-bone smoked brisket, and succulent barbecued meats produced in The Blacksmith's bespoke butchery.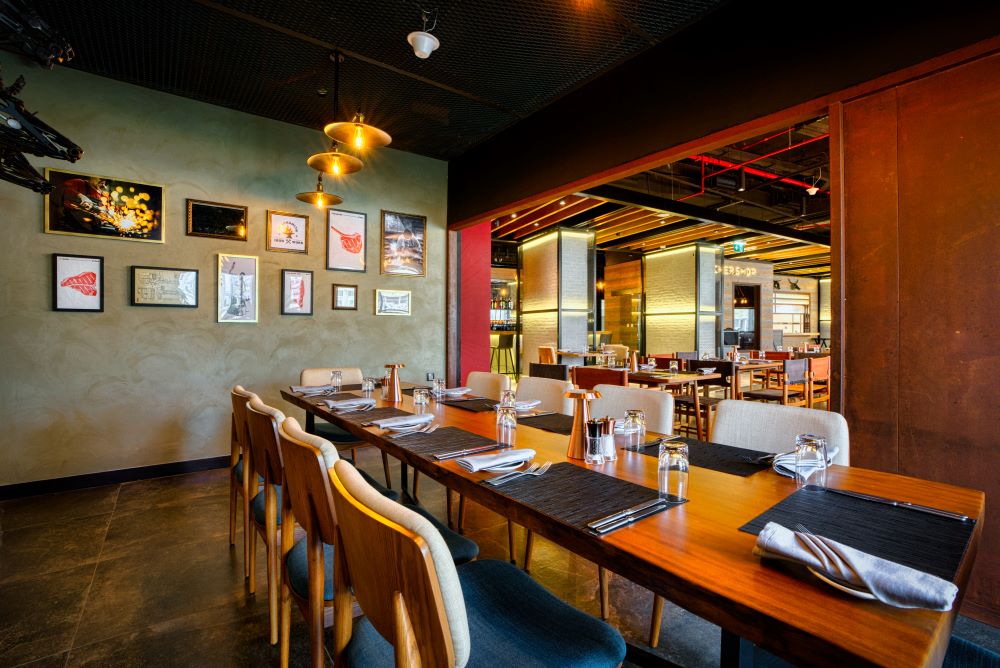 To begin the night, we started with a selection of delectable starters such as smokey beef croquettes with cheese Gruyere, cranberry and orange relish; Maryland crab cake with remoulade sauce; Nachos with vegan chili con carne, guacamole and jalapeno and BBQ buffalo wings with cayenne pepper, carrot, celery and blue cheese dip. My dining partner and I truly enjoyed the starters, but our favourite was the smokey beef croquettes, as they were incredibly soft and the combination of different flavours gave a distinctive touch to the dish.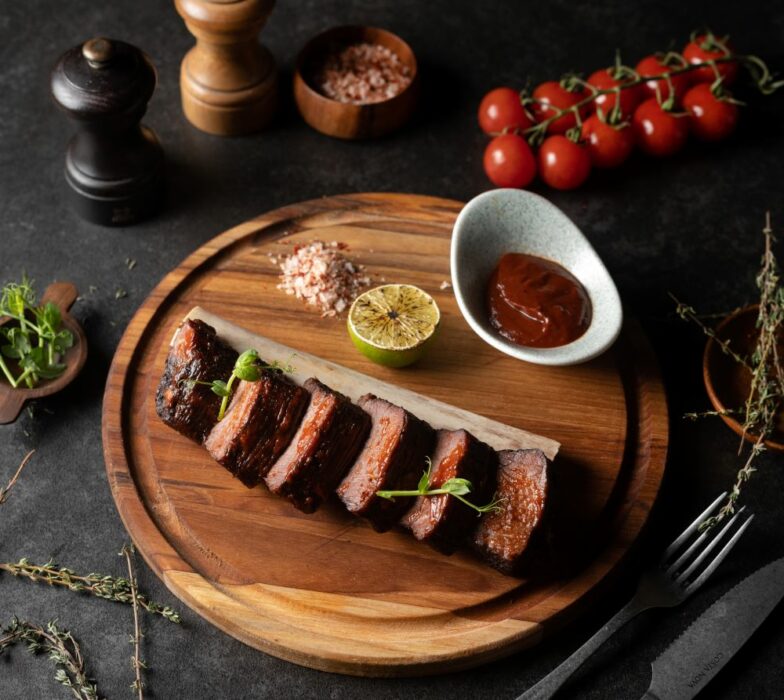 For mains, we shared a grilled platter with AUS lamb rack, tiger prawns and US rib-eye with chimichurri and mushroom & saffron butter sauces. The lamb cutlets were especially delightful and the tiger prawns were really juicy, well-cooked and seasoned.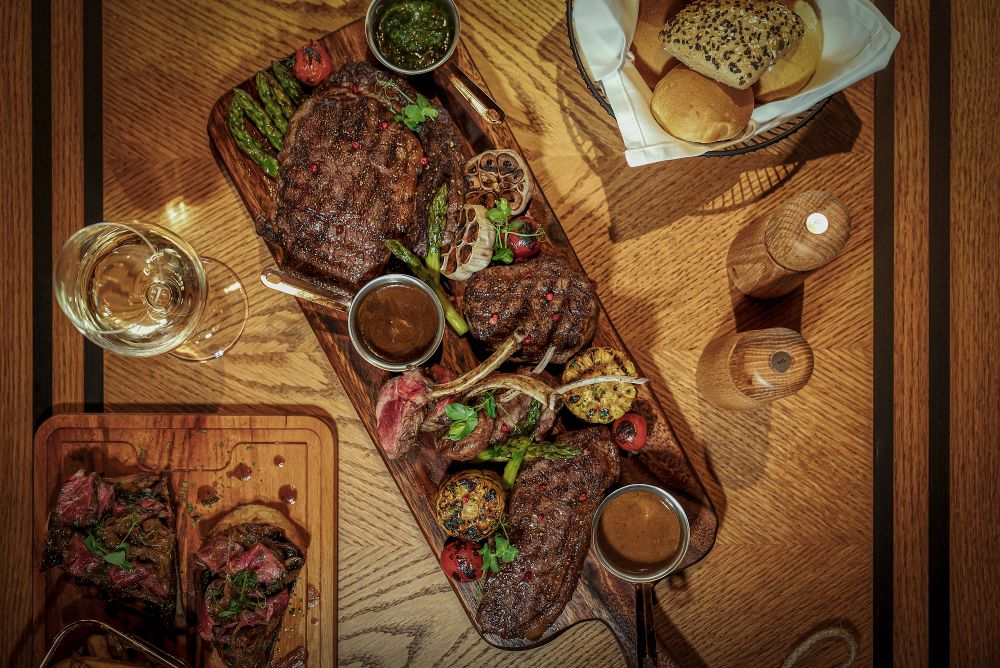 We skipped dessert as we were quite full by this stage, but to end the night on a sweet note, try Blacksmith's sundae with "Ebene" milk chocolate mousse, mix berry compote and chocolate & raspberry ice cream.
The energetic 'BIG Mouth band' was playing live and made sure everyone was on the dance floor by the end of the evening.
The next morning we headed to Risen, a coffee shop & artisanal bakery for a quick morning fix, where I had an innovative keto coffee with grass fed unsalted butter, salt, coffee, MCT Oil (coconut), vanilla essence and coconut milk. The venue has a strong focus on sustainability & locally sourced ingredients' and offers a breakfast, brunch and all-day menu featuring a wide selection of classic and specialty confectioneries, pastries and delicious café-style food.
If you are looking for a memorable staycation to celebrate Halloween with the whole family, The first Collection Business Bay is the place to be.
The First Collection Business Bay. Until October 31. From AED519 per night. Call +9714 873 4445 and visit the website or Instagram
The Blacksmith Bar & Eatery at The First Collection Business Bay. Every Saturday from 7-10pm. Sharing style brunch with unlimited house beverages for AED299. Extend the offering till 11pm for an additional charge of AED100. Promotional price of AED249 is applicable from now until the end of November. Call +9714 873 4400 and visit the website or Instagram
Risen Café & Artisanal Bakery. Call +9714 873 4430 and visit the website or Instagram