This Dubai spa now offers child-friendly treatments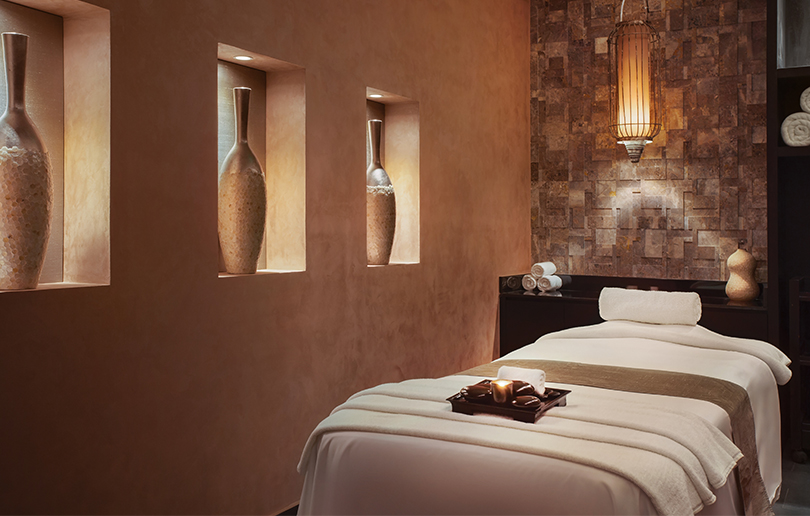 A Dubai-based spa has announced a new range of "immunity-boosting" child-friendly treatments for children aged above 11 years.
SensAsia Urban Spas, located at Jumeirah, Emirates Golf Club, Golden Mile Galleria and the Grand Plaza Movenpick Media City, have launched two brand-new treatments, combining centuries-old Asian healing treatments with the brand's expert knowledge, that it promises will have "immunity-boosting" benefits.
The new Defender massage is a 50-minute circulation-boosting pressure point massage using a warm, antioxidant-packed blend of grapefruit and ginger essential oils, priced at AED 310. Meanwhile, the "Prepare for Battle Spa Package" involves 75-minutes of intensive healing for AED 425. Beginning with the traditional Balinese Boreh Scrub and Wrap – a powerful body-boosting mix of cloves, cinnamon, ginger, black powder, galangal and cinnamon – followed by a stimulating massage using a warm, antioxidant-packed blend of grapefruit and ginger essential oils. Both treatments conclude with the spa's signature, infection-fighting ginger, lemon and honey tea, enhanced with an anti-inflammatory shot of turmeric.
In addition, as a demonstration of support in response to the UAE's unplanned amendments to school and nursery term dates, SensAsia is now also allowing children to accompany parents and caregivers for treatments, for the first time ever.
When booking in for the "Defence Squad" package, clients are permitted to add a friend or child above the age of 11 to their booking at a reduced rate (AED 299 for the "Defender" and AED 335 for the "Prepare for Battle" treatment.)
Treatments will be adapted in order to be suitable for children, and parents will be required to supervise and sign a consent form prior to the treatment being carried out. Prior booking is essential, and subject to availability.
Details: For more information, visit SensAsiaSpas.com
If you enjoyed this article, you may be interested in reading more about child-friendly things to do over the coming weeks here.