10 Ways The ClevaCushion™ Supports You & Your Baby
At ClevaMama, we offer versatility and quality, which is why our ClevaCushion™ Nursing Pillow & Baby Nest is loved by parents.
Made with advanced ClevaFoam® technology, our ClevaCushion™ is the ultimate in comfort, support and versatility for you and your baby, while helping to prevent Flat Head Syndrome.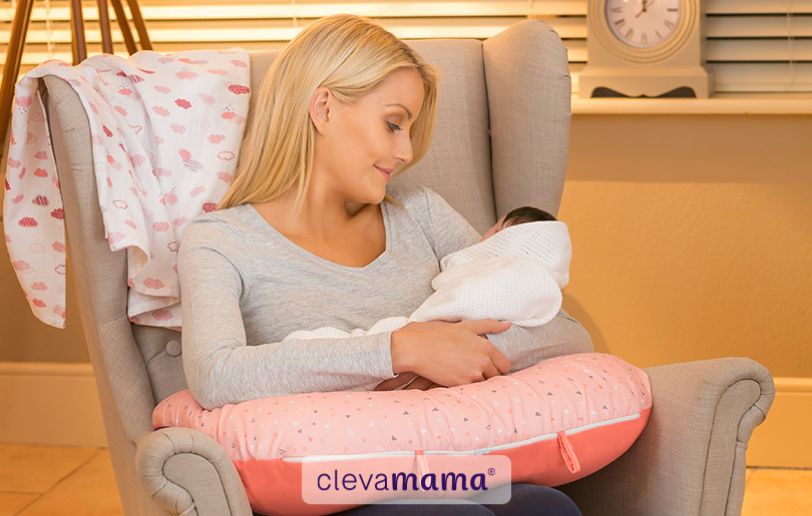 With 10 different uses it is ideal from pregnancy right up to toddler stage: 
Pregnancy Pillow:
Gives you that crucial back support, particularly in late pregnancy.
Nursing Pillow:
Once baby arrives, the ClevaCushion™ becomes a nursing pillow which supports you and your baby's head and neck while feeding.
Support Pillow:
Can be used as a backrest and support for Mums when feeding or relaxing. 
Baby Nest Seat:
The universal seat cushion, made with ClevaFoam®, transforms the nursing pillow into a luxurious secure baby seat.  Using the harness, your baby is safely cocooned in their own little seat. 
The soft seat cushion can be used to support your baby's head and little body: 
In their high chair, keeping them upright

In their stroller, buggy or pram

As extra support in their car seat

For securing baby from slipping when playing in their bouncer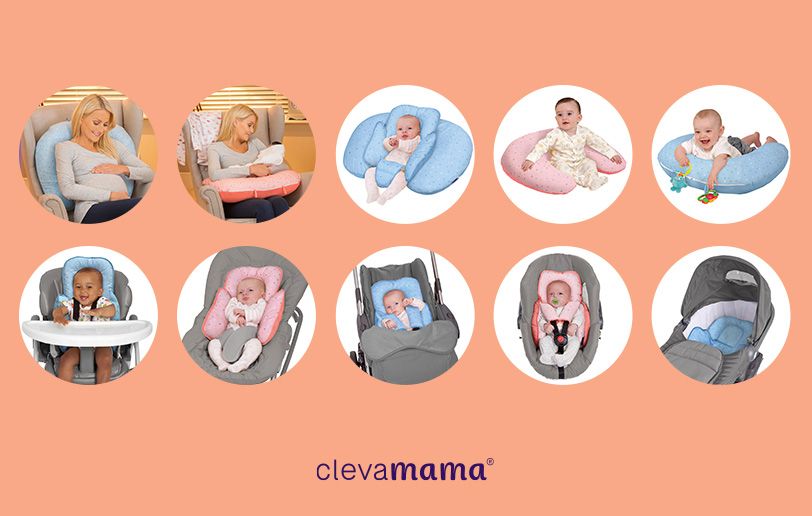 Tummy Time Support:
  The ClevaCushion™ can also help with Tummy time by supporting your baby's upper body and has loops to attach their favourite toys, keeping them amused and happy. 
Portable Bolster Seat:
  When your baby is learning to sit up, you can put them in the main part of the nursing pillow, so that your little one is supported when leaning back or to either side.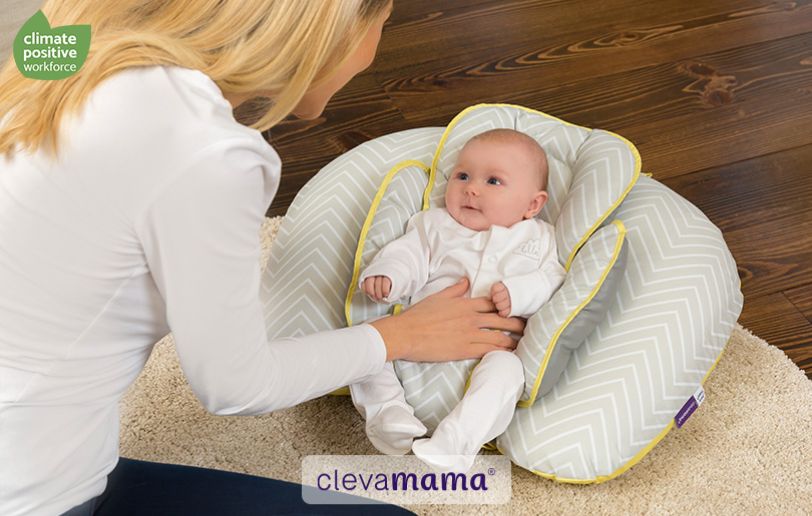 The ClevaCushion™ is made using ClevaFoam® extra cut offs which reduces waste and is good for the planet.  The carrier bag is great for travelling and can be used for storing clothes and keepsakes.
Cecile De Scally, from Malaak Mama & Baby Care, says 'A breastfeeding pillow is an essential for breastfeeding your little one; supporting your back as well as ensuring a relaxed arm and shoulder when holding the baby to the breast. A good pillow also ensure baby aligns ear, shoulder and hips while being as close to mom as they can be. Making feeding a comfortable happy time for both'.
The ClevaCushion™ comes in a range of colours and is available online from MotherCare.ae, mothercare.com.kw & Amazon.
CLICK HERE to count yourself in to receive our free newsletter and find out more about exciting products, things to do with kids, parenting techniques, child development, health…and lots more!