New Pampers diapers for sound sleep & wetness protection
Any mother can tell you that when a baby is not sleeping through the night, the whole household can be affected. Mum will be extra tired, and the baby will be cranky when his/her sleep is interrupted. There are several ways that the problem of interrupted baby sleep can be tackled, but did you know that your choice of diaper (nappy) can sometimes be a simple solution?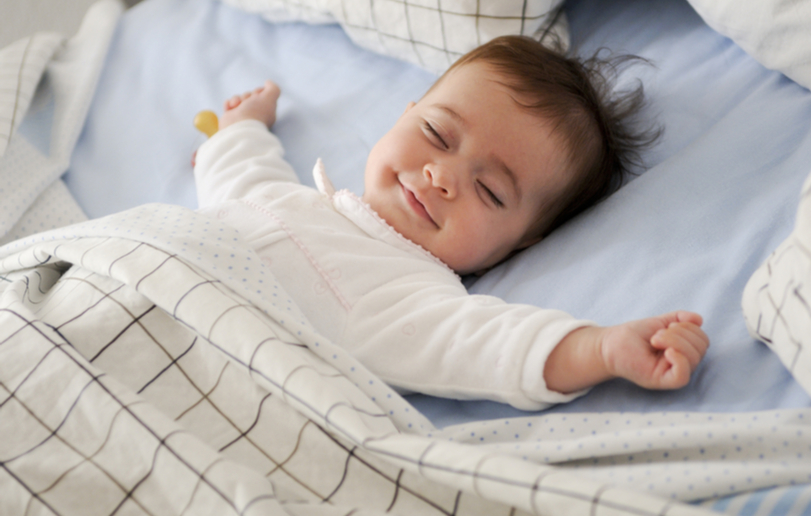 When a baby gets a wet diaper in the middle of the night, it can feel cold on their sensitive skin, as well as sore if there is nappy rash present. The feeling of cold and discomfort can wake the baby and then…well, your baby will let you know all about it!
So it's great news that Pampers has introduced the first diaper designed for both night-time wetness protection and uninterrupted sleep – and already this product has earned a Gulf 2021 Product of the Year accolade for its soft diapers and trusted anti-leakage performance for overnight protection.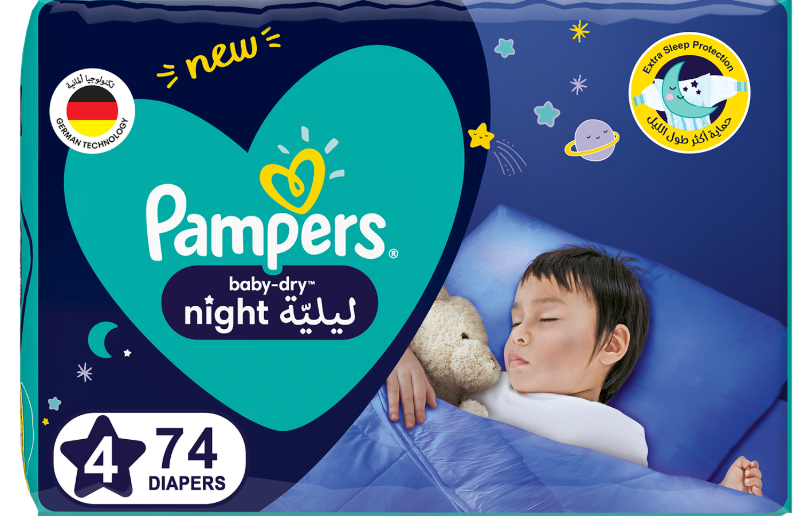 Sleep is crucial for babies' development and well-being. A tried and true, and most importantly trusted brand by parents for decades, Pampers newly released line of diapers have superior overnight dryness properties to combine skin comfort with leak protection so your baby can enjoy uninterrupted sleep time. Which means you can too!
Pampers Night is the first diaper in the region specially designed with an enhanced sleeping layer for all around night-time wetness protection. It's super-absorbent German technology pulls wetness and mess away from your baby's skin for maximum comfort and the 'air-dry channels' ensure breathable dryness so your baby sleeps soundly throughout the night.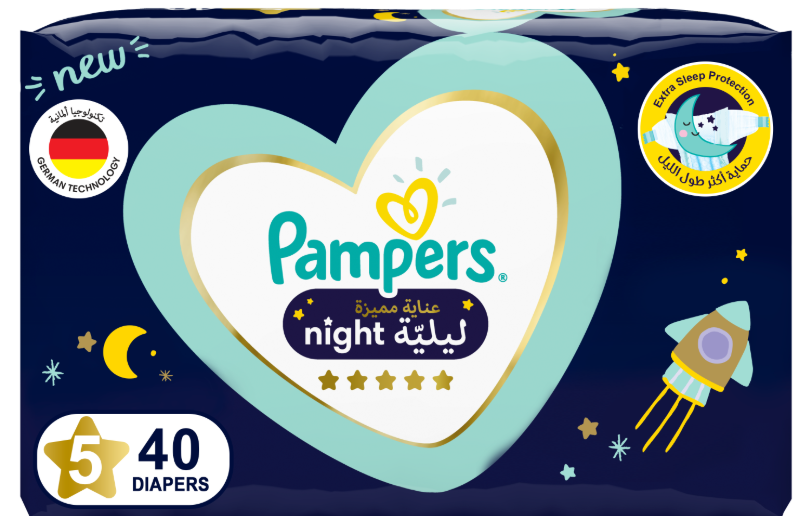 Karim El Fiqi, Vice President Baby Care Middle East said: "Sleep plays a crucial role in babies' social being, affecting their mood, happiness levels, alertness and ability to participate and interact with their environment. Inspired by parents' desire to provide the very best care to their babies, we have launched Pampers Night range to help babies enjoy a night of uninterrupted sleep and wake up ready to take on the world."
Mum of three, Funda Reilly says: "There is nothing better than seeing a big smile on my baby after he's had a good night's sleep, happy in his new nappies. He's well-rested, and ready to cuddle and play."
The new range also includes Pampers Night Premium Care, the softest diaper with a special layer to lock away wetness away from the baby's skin to protect him/her from impurities and provide the best skin protection. Featured in stylish packaging, Pampers Night diaper range is now available in sizes 3 to 6 online and at major retailers across the GCC.