Bloom Education launches Bloom World Academy in Dubai
After over a decade of running top international schools across the UAE, Bloom Education will introduce its first own-brand IB school in Dubai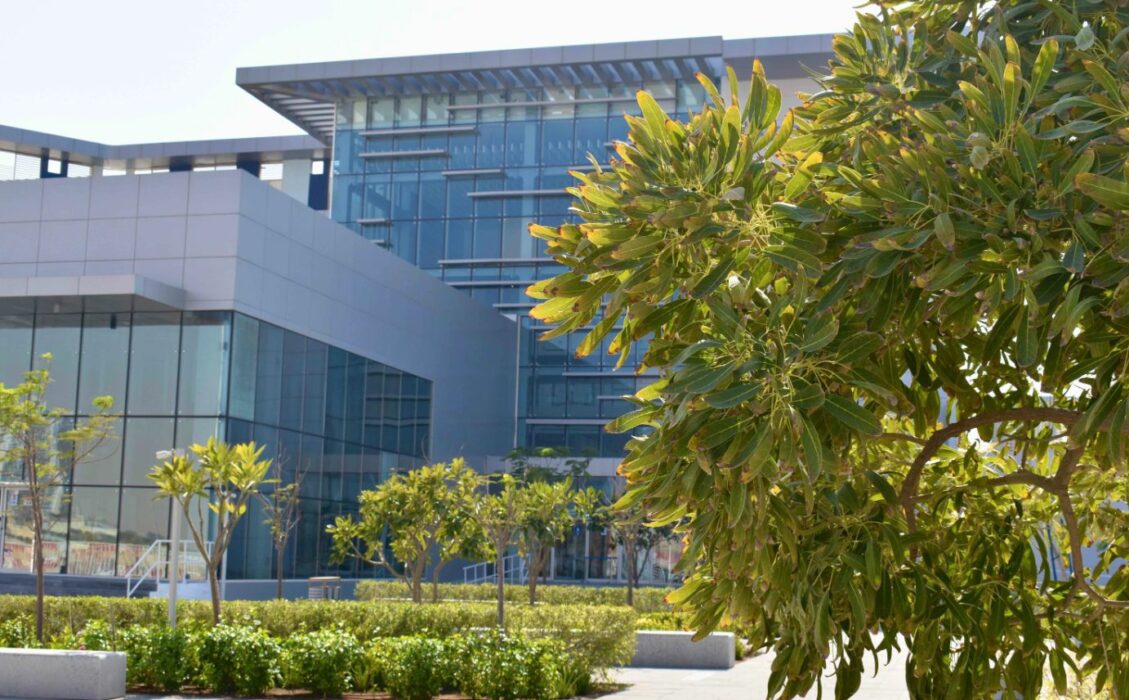 Bloom Education, the premium school provider, will launch its first own-brand IB school in Dubai this August. The decision to do so comes after more than a decade of launching and operating some of the world's leading education brands in the UAE.
With a belief that education should be dynamic, creative and constantly evolving, Bloom World Academy is a creative, family-first IB curriculum school for students aged 3 to 18 years old.
Conceptualised and created by the skilled minds at Bloom Education, Bloom World Academy is a school that dares to do things differently. Whereby, children will be provided with the highest quality of education expected from a premium school, with the option for flexibility and customisation for each child. This makes Bloom World Academy an ideal choice for parents who care as much about how their child receives an education, as they do the end result.
First school in the Emirate to offer a later start time of 9am
Bloom World Academy will also be the first school in the Emirates to offer a later start time of 9am, as a way of respecting children's natural sleep cycles.
Flexible school day that parents and students can customise to support family life
In addition to this, a flexible school day will be offered to accommodate the conflicting needs of daily life. Here, families will be able to design their own bespoke school timings around the official school day of 9am-4pm. The later start time of 9am will be supported by a combination of optional wraparound care from 7-9am and from 5pm to 7pm; and an extensive selection of co-curricular activities including sports, arts and homework club from 8-8:45am and from 4-5pm. This wraparound care will give Bloom World Academy the opportunity to broaden the offered curriculum and support parents who are looking for an extended timeframe of childcare support.
Nilay Ozral, CEO of Bloom Education said, "Bloom World Academy is a school that harnesses a progressive way of thinking and offers something truly different and dynamic that really does put children's wellness and development at the forefront of all that it does. We are so happy to finally be able to offer a school to parents who are looking for the ability to personalise their child's academic journey in a premium high-quality education setting."
Learning Achievement Passport
Bloom World Academy's dynamic and student-centric curriculum has been built on the concept of 'stage not age' to ensure that children progress and develop their learning based on their aptitude, interests and abilities, not solely on their age or academic year. Thus, the school will empower each student to take ownership of their learning with a Learning Achievement Passport (LAP). This LAP will allow students to work towards their own personal curriculum, timetable and targets; and will be reviewed collectively and openly between teachers, parents and students every month.
The school is uniquely divided into five pastoral phases from Primo, the Early Years Centre through to Nexus, the Pre-University Centre, which will not only teach students how to pass examinations successfully, but will also support them emotionally as they prepare for life beyond a classroom.
Bloom World Academy embraces the world of technology, design and business and will nurture imagination and creative thinking through its incubator programme, the Lumos Centre. Driven by an outward look on learning, students will be challenged to explore, play and create in preparation for real-world scenarios and will be taught how to harness innovation and entrepreneurship. They will also be encouraged to develop technical, digital and physical products; and taught how to prepare for taking their ideas to market.
An integral part of the school's development is senior educationalist John Bell, who has been appointed as Founding Principal of Bloom World Academy and brings with him over 39 years of significant experience in the education sector across the United Kingdom, Europe and the Middle East. In his role as Founding Principal at Bloom World Academy, Mr Bell promises to bring academic rigour to life; and to deliver the very best educational experience that focuses on achieving results through genuine learning and experiences, to ensure that every child will be as academically successful, socially happy and emotionally attuned and resilient as they can be.
Commenting on the launch of the school, John Bell said, "Bloom World Academy is the embodiment of what a true IB curriculum school should be. We are a firm believer in stage not age when it comes to education and the school's flexible, customised approach will support this in every sense. Bloom World Academy really does dare to do things differently and we are so happy to finally be able to offer parents an education for their children which really does put the student first."
Bloom World Academy will open its doors for Pre-KG to Grade 9 students at its state-of-the-art campus in Al Barsha, in August 2022. Enrolment is now open, with special founder family discount packages available.
Call +9714 371 4774. Visit the website.