The 'LEGO Play Well Study' findings
Play is for everyone, everywhere, and most importantly it poses an imperative role in helping children develop crucial life skills. Play is how children learn naturally, and that's what makes it so powerful. Through play, children can experience and craft an imaginative world with its own conditions and values that differ from reality. Interactive play offers a full spectrum of benefits to the budding minds of children and helps spark their creativity, and curiosity whilst instilling within them lifelong skills.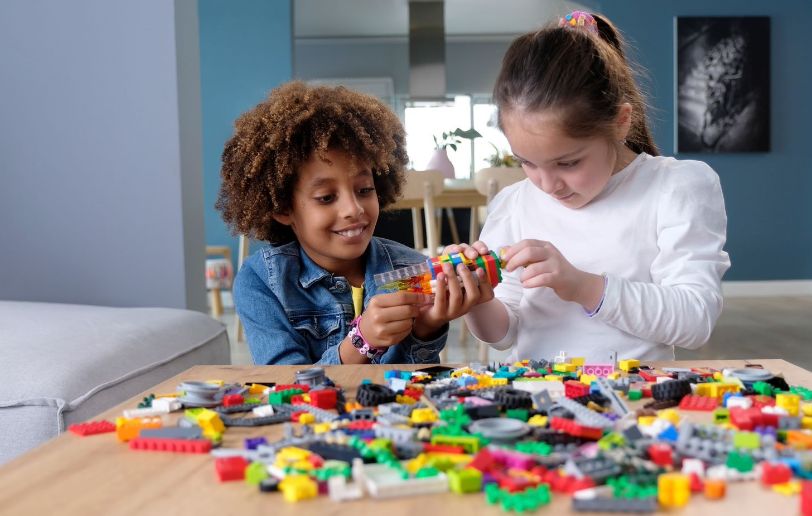 The 2022 LEGO Play Well Study
Iconic toy brand, LEGO, commissioned the 'The Play Well Study,' which polled 32,781 parents and 24,593 children in 35 countries to understand the state of play today and encourage discussions around its ongoing importance. The study also touched on behavioural, familial and psychological insights and found that the majority of parents across major global territories including the USA, Europe, Asia and Oceania, shared very similar sentiments around the subject of play.
The life-long skills imparted by play
The study found that globally, almost all parents that participated feel that play helps children develop lifelong skills like creativity (93%), communication (92%), problem-solving skills (92%), and confidence (91%). Play also makes the whole family happier, builds stronger family bonds and improves their well-being according to 95% of parents.
The 2022 LEGO Play Well Study findings
The LEGO Play Well 2022 study sheds light on the power of play and the predominant role that toy products play in building key skills. The study revealed that children indeed love playing with LEGO bricks, with 97% of children in the UAE stating that playing with construction toys such as LEGO products makes them feel happy. Adding to this, 92% of children in the UAE state that LEGO play helps them make new friends and 96% even confirmed learning new things through LEGO play.
Moreover, parents recognise the value LEGO play has in helping children develop key skills, including those they consider the most important for their child's future success such as confidence (91%), creativity (93%), problem-solving (93%), resilience (89%), as well as being able to question and make up their own minds (90%).
In addition, parents recognise the value LEGO play has in instilling essential skills that will help set their child up for future success including; STEM Skills (85%), emotional intelligence (84%), leadership skills (88%) and also coding skills (81%).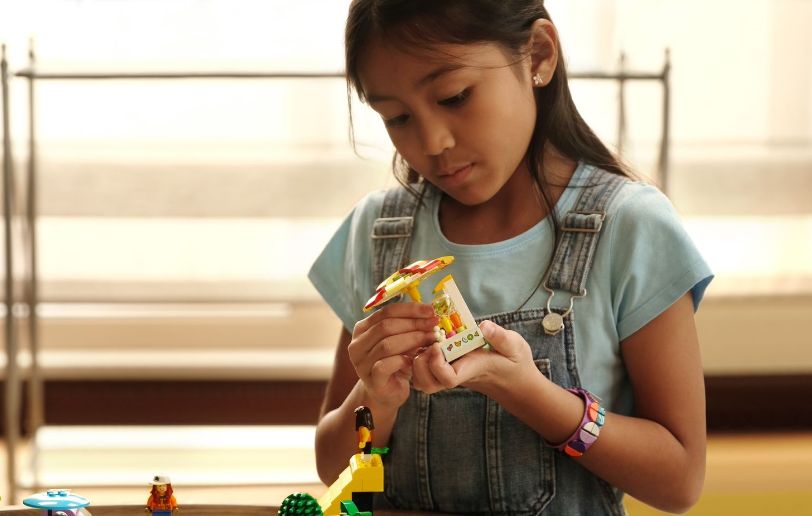 "LEGO play is a powerful tool that helps lay the foundations for lifelong learning, it fosters the holistic development of children by imparting important life skills," said Jereon Beijer, General Manager of LEGO MEA. "The beauty of LEGO Bricks is that they are timeless, educational and help parents equip their kids with vital life skills in a fun and playful manner," he added.
Let's not forget that LEGO play also fosters bonding time within the family. Through the eyes of children, LEGO play is seen as a source of enjoyment and creativity for the whole family, with 96% of children in the UAE saying that playing with LEGO products is a fun activity to do with their family and/or parents.
Play isn't another thing to do, it's another way to do things. From generation to generation, LEGO bricks have become an iconic staple in most families' homes, serving as a medium for families to bond and for children to thrive. As children stack, create, interlock and try and try again, they aren't simply building a simple structure, they are also building their minds. With the festive season kicking in, why not surprise your kids with the perfect gift that they will not only love, but that will also help set them up for the future.