Review: RSVP
Be surprised and amazed by Atelier House Hospitality's latest concept, RSVP, a modern French fine dining venue that mixes the sophistication of an old-world French restaurant with a Mediterranean flair and subtle Asian influences
Located in the vibrant Boxpark, RSVP invites you to a stunning, aesthetically designed space created by Samar Zakhem and imagined as a collector's dining room embellished with the loot of journeys across time.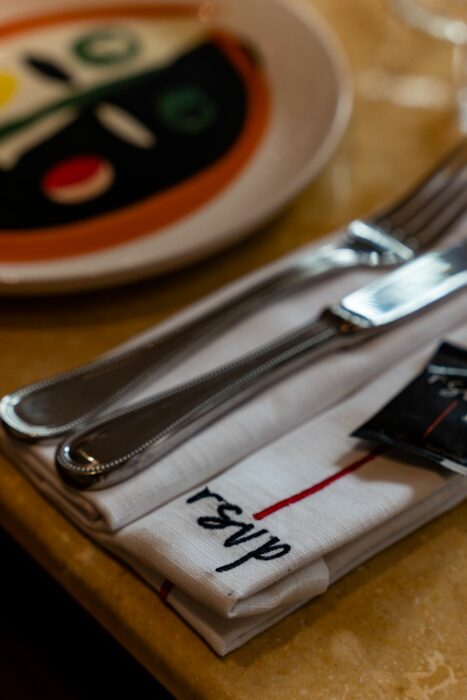 RSVP, a French abbreviation of Répondez s'il vous plait, which means 'please respond', provides an elegant yet welcoming atmosphere where you can take the time to interact over cuisine and appreciate the company you are in.
Aadel Ouaoua, a Chef De Cuisine with over 20 years of experience in international gastronomy and a substantial background in Michelin-starred restaurants, is the driving force behind RSVP. He has trained under some of the greatest chefs in the world at some of the most renowned restaurants worldwide.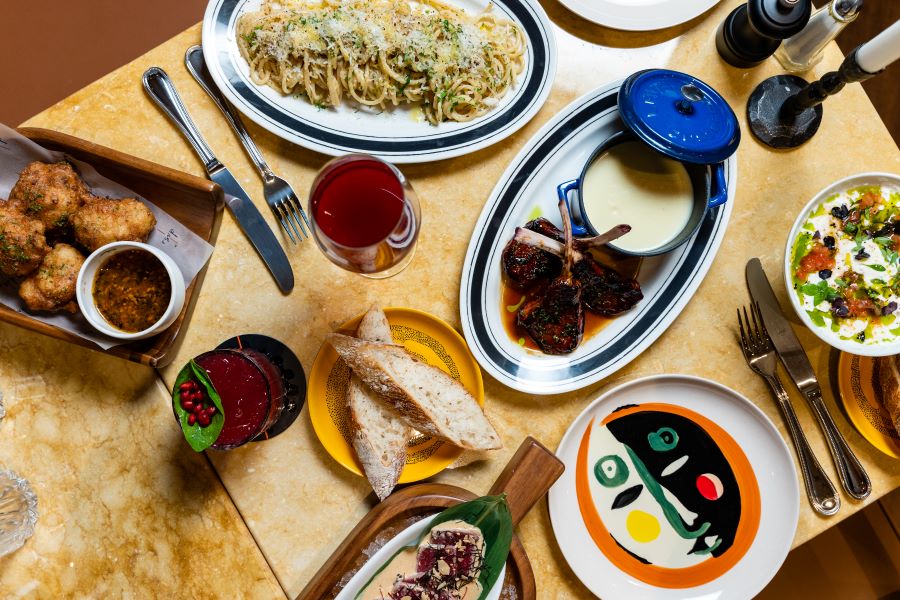 The menu presents a varied selection of hot & cold starters, salads, pizza & pasta and main courses. To begin, my dining partner and I opted for wagyu tartare on a slice of freshly toasted brioche with a touch of fine Russian Osetra caviar and finely sliced yellowtail topped with ginger, chives, tosa-zu sauce and smoked sesame oil, which both were absolutely delicious and the perfect way to start our meal.
For hot starters, we tried escargots cooked in a butter parsley jus, which were buttery, rich and full of flavour, and ravioli with smoked home-made dashi with langoustine and lemongrass which was light, delicate and truly divine.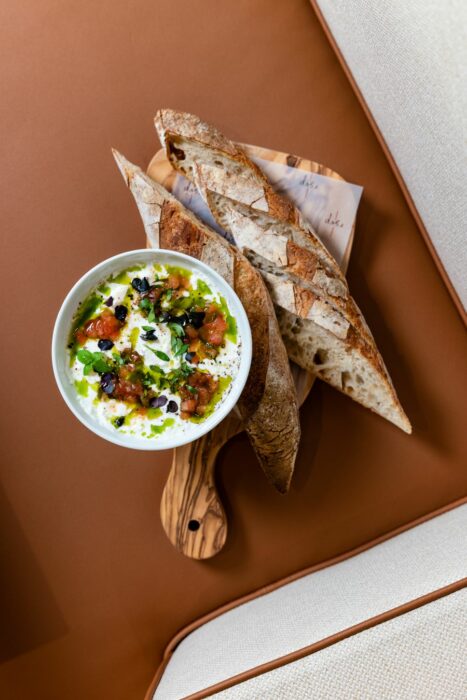 When the time for mains came around, I opted for baked sea bream marinated in green chili and herbs de provence, which was meltingly soft, really well cooked and seasoned. My dining partner tried the charcoal smoked lamb chops cooked in jus and teriyaki sauce and described it as a rich, flavourful and truly succulent.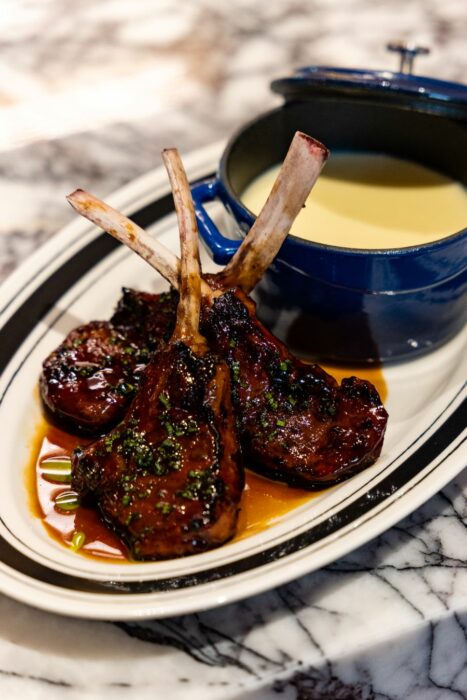 Trying to find some space for desserts, we decided to share the chocolate fondant served with fresh home-made custard and chocolate crumble. We both were in awe about it, as the chocolate literally melted in our mouths and the crumble added a crunchy touch to it.
RSVP offers the 'joie de vivre' of dining that is ideal for intimate occasions, special celebrations and sharing-style gatherings with loved ones.
Boxpark, Al Wasl. Daily from 7-11:30pm. Call +9714 265 5007 and visit Instagram