A new Pizza Express vegan menu 'expressly' for everyone!
The launch of the new limited edition Pizza Express vegan menu brings a really great way to let kids associate vegan food with their favourite delicious treat.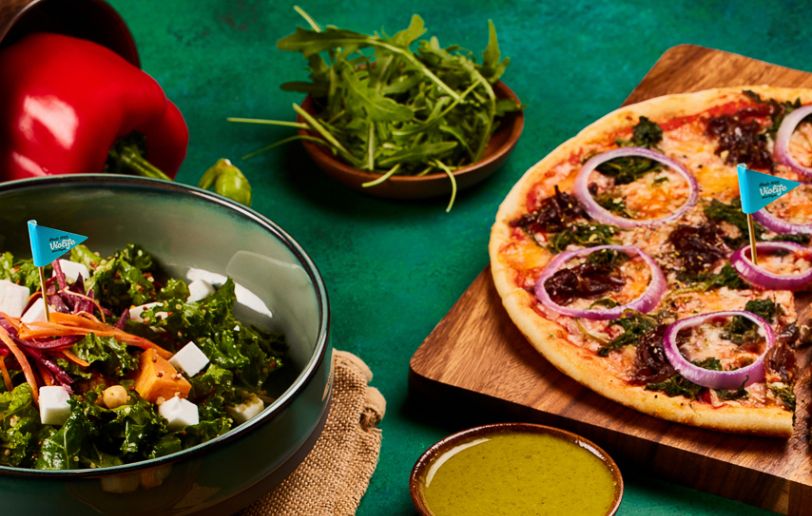 Imagine asking the kids if they fancy either ordering, or going out for a pizza, with chocolate cake for dessert?! Most kids will jump at the opportunity, so it's fantastic news for families that Pizza Express has just provided a great way to link a delicious, family favourite treat with clean living vegan food. The implications are huge, in terms of getting kids (and parents) to experience how vegan dishes prepared with love and skill are simply as delicious as any other quality food. 
In terms of the health benefits, if you regularly include vegan dishes in your family's diet, you'll be consuming foods that include whole grains, fruits, vegetables, beans, peas, nuts and seeds. And in turn, these foods can contribute to a higher daily intake of certain beneficial nutrients. Vegan diets tend to provide more fibre, antioxidants, and beneficial plant compounds. They also appear to be richer in potassium, magnesium, folate, and vitamins A, C, and E.
LAUNCH OF THE Pizza Express VEGAN MENU
The Pizza Express launch announcement of their limited edition vegan menu has been hotly-anticipated news among both foodies and mums who want their children to really enjoy 'clean' food. The full vegan menu is made using plant based products under a campaign called 'Go Green.' This is a collaboration with globally popular vegan brands Violife and Impossible Meat, who between them have built a unique community both in the UAE and around the world.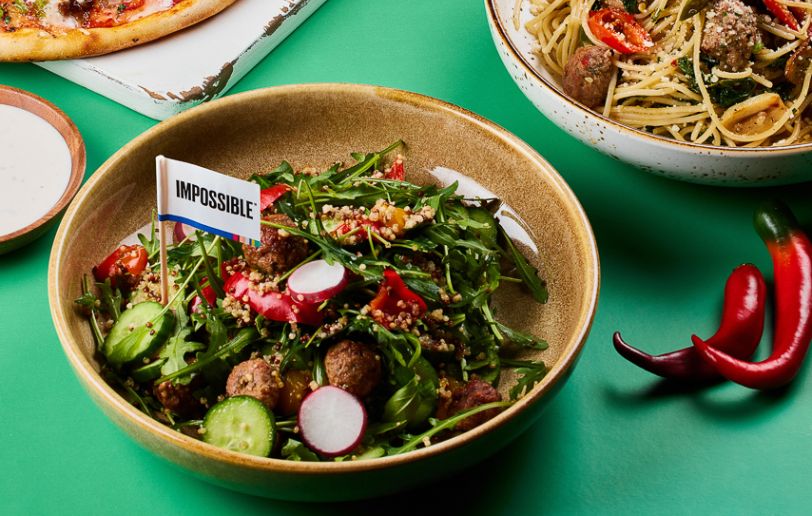 When brands like this make vegan products that taste just as good (if not tastier) than traditional meat and dairy produce, it resonates perfectly with the PizzaExpress mission of making delicious, hearty, healthy vegan products and dishes widely accessible to families. 
GOT A SWEET TOOTH?
If you and your kids love a chocolatey dessert, make sure to leave room for dessert from the PizzaExpress vegan menu and indulge yourselves in a delectable Fudgy Brownie or a Double Ganache Cake after your pizza of choice. 
THE FOOD SUPERPOWER TRIO
Violife

is a world market leader with 30 years of vegan product development and production experience, with award-winning vegan alternatives to cheese brands.

Impossible Foods

makes delicious, innovative and award-winning meat from plants, which has a much smaller environmental footprint than meat from animals.

PizzaExpress

is all about Italian food, live music, stunning design and unforgettable experiences – and they've been serving food in style since 1965.
Both vegans and 'flexitarians' (who enjoy all foods) love a great pizza – everyone does! However, not all styles of pizza are made in a way that really satisfies. Hence, PizzaExpress has curated this special limited-edition menu that retains the taste, authentic texture, nutrition and flavours of pizza, but without the common guilt factors that come with eating meat and dairy.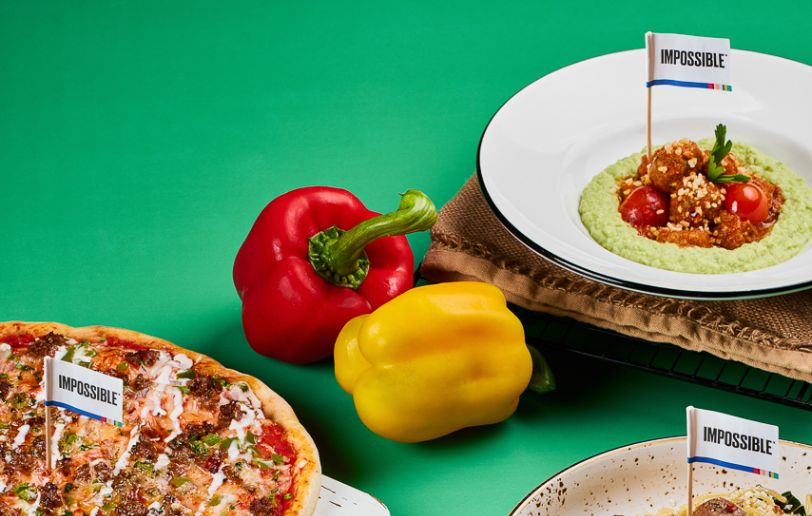 REQUEST OTHER MENU ITEMS TO BE VEGANISED!
Adding another perspective to why vegan food has exploded in popularity, Prashanth Menon, Regional Director of PizzaExpress UAE says: "The switch to a plant-based diet is vital to avoid the worst impacts of climate change so, it's truly inspiring to be helping customers to be kinder to themselves and to the planet at the same time." He added: "If families have any other requests that will allow us to make your vegan dreams come true, just let us know and we will do anything we can to help – if you dream it, vegan do it!"
INTRODUCING KIDS TO DELICIOUS VEGAN FOOD
PizzaExpress is passionate about food and would hate for anyone to have to miss out on its deliciousness, which is why they make their pizzas, pasta and salads with the best dairy-free vegan cheese and nutrient laden plant-based meat. PizzaExpress is a place for everyone. In fact, they are obsessed with making good food, which in turn makes memorable experiences. (This is one recipe they haven't changed since 1965!)
You can choose to dine in, or head out for a family pizza night and go for the full experience of starter bites, authentic pizza made the Italian way, and finish up with your choice of indulgent desserts. PizzaExpress has just launched what is arguably the most delicious vegan pizza menu in the country, meaning that families can enjoy discovering jaw-droppingly tasty flavours of vegan food crafted by skilled chefs. And the chances are, your kids will never know they are even eating vegan!
This exclusive menu is now available in all PizzaExpress branches across the UAE, for both dine-in and home delivery.