selfologi introduces the first digital concierge service for aesthetic procedures in the region
selfologi.com, a pioneering cosmetic treatment booking platform with access to hundreds of the best clinics in the area, has introduced the first digital concierge service to further advance how customers find, research, and book cosmetic procedures.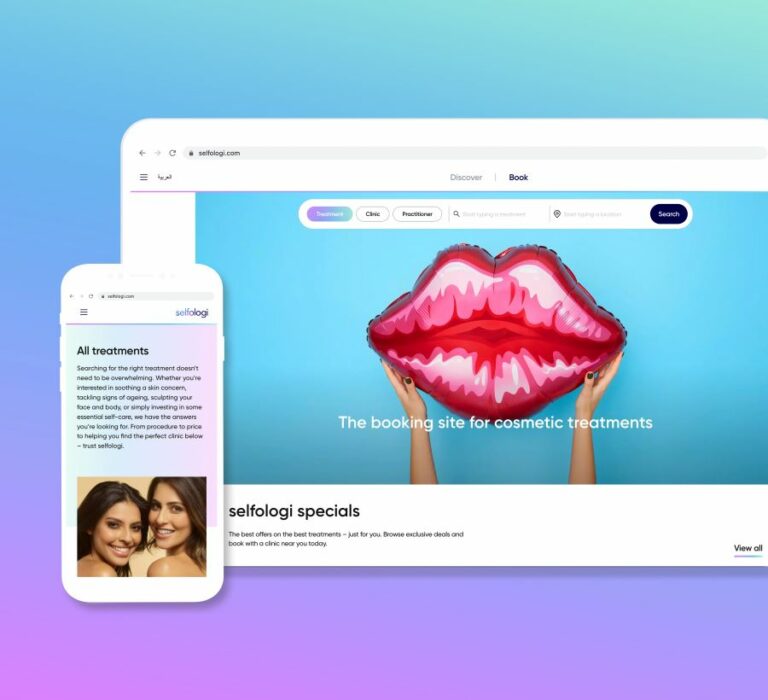 With the help of the concierge staff, you can choose from more than 15,000 treatment choices provided by more than 350 practitioners at top clinics all around the UAE thanks to this exclusive, free service. Through it, you can schedule and reschedule appointments immediately, look over flexible payment options, and access a wealth of verified expert advice and in-depth treatment recommendations.
The cornerstones of the user journey are unmatched personalization, accessibility, privacy, and peace of mind. Whatever the issue, selfologi's concierge service can provide recommendations that are genuine and tailored to your needs, detail clinics' most recent offers and deals, and check practitioners' availability in real-time to allow last-minute reservations. Additionally, the staff is available to discuss acceptable payment plans, such as interest-free instalments and paying only after the procedure.
"The launch of our innovative concierge service – the region's first – marks a significant milestone in selfologi's ambition to bring new clarity to the cosmetic treatments landscape," said Rob Pye, CEO of selfologi. "After successfully launching the booking platform in March this year, our exclusive concierge service further solidifies our commitment to adapt to evolving consumer needs. Beyond delivering a convenient and trusted booking resource, the service speaks to the idea of being wherever the end-user is – whether on digital channels or traditional mediums. Ultimately our aim is to enable our customer to find and book their cosmetic treatment as easily, quickly, and transparently as possible."
Clinics can profit from improved communications simultaneously. The concierge service at selfologi provides a single point of contact to ensure a seamless customer experience from beginning to end while maintaining total privacy. To promote a positive customer experience, the team flags reminders and preparation advice before to appointments, schedules follow-up sessions as necessary, and also provides practitioners with the relevant information before a customer comes.
selfologi focuses on the life-changing value of cosmetic procedures in addition to their aesthetic appeal. The platform, which is totally impartial and independent, offers reliable information to consumers through entertaining and engaging content to help them make the best decision. This includes everything from tips on skincare and self-care to information on the ins and outs of treatments from real patients. Additionally, the portal is the first in the area to launch ratings and reviews for cosmetic procedures, enabling users to share their experiences with like-minded people and inspire others to start their own self-care journeys.
For more information, call +9715 2244 8418 or visit the website or Instagram