Top trends to elevate your home this Autumn
Interiors, the premier brand for luxurious home decor in the UAE, has unveiled a stunning selection of statement pieces that capture the season's hottest trends.
Many of the decorating and design decisions made last Autumn were motivated by the desire for stability and comfort, and similar themes are still prevalent in this year's interior design trends. As people still spend quite a lot of time at home, there is a strong need to design rooms that physically and emotionally express the desire for cosiness, sustainability, and individuality.
Bold colours and earthy tones
With customers beginning to play with colour again in 2022, neutrals have taken a backseat a little bit, but the colour scheme will still be quite similar to the hues seen in nature. Browns and greens give your home a wide range of design options by emphasizing raw materials and giving a space a cosy, warm feeling.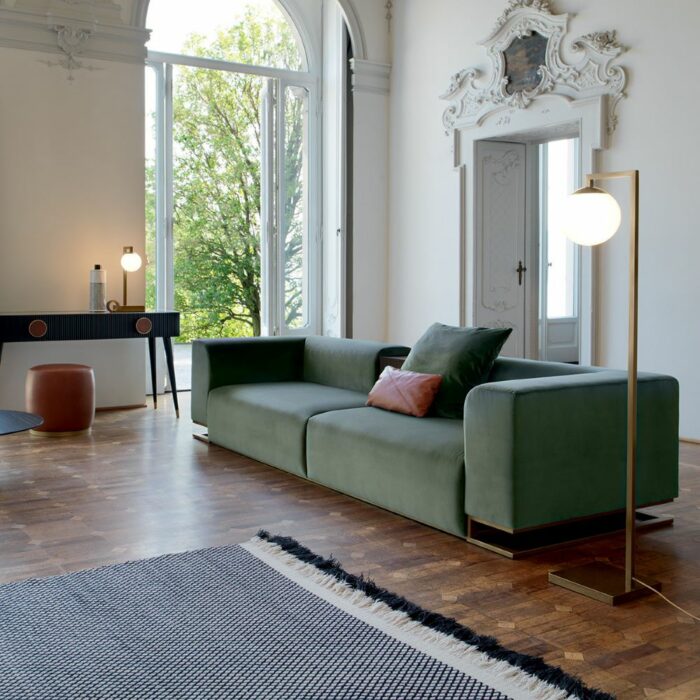 The asymmetrical design and Italian inspiration of the Over Sofa from Scappini Home's NEXT collection are what set it apart from other sofas in the line. It also comes in a stunning array of colours and textures that give any space a sophisticated feel. Rich fabrics and striking colours that highlight the shape and personality of this sofa's upholstery make it an amazing addition to any house.
Dark wood furniture
Regardless of whether you choose a historical or modern aesthetic for your house, dark wood furniture complements every decorating style. Deep toned furniture provides an organic and neutral basis and makes a perfect canvas for experimenting with rich colour and strong patterns that draw attention to the wood's natural grain pattern.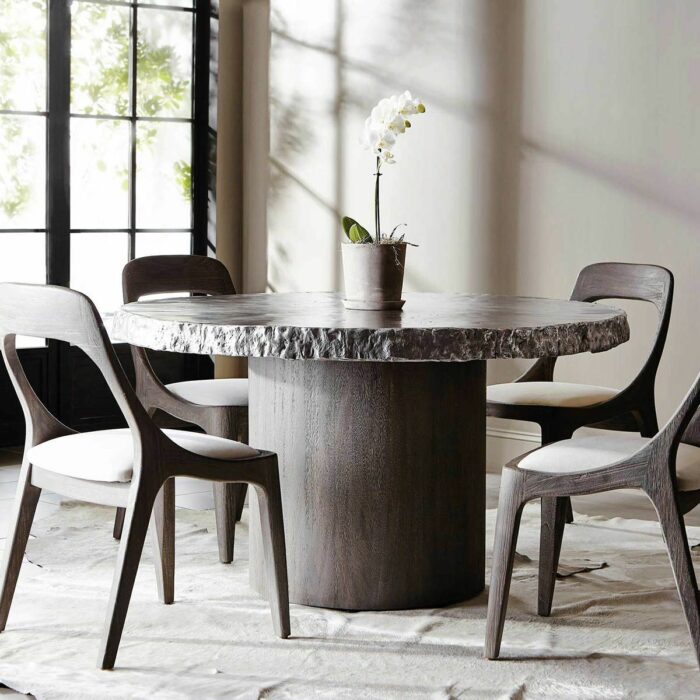 The Cahill circular dining table combines suar wood with reclaimed aluminium in a grey and brown finish. The spherical metal top imitates nature, having a sculptural top that contrasts with the smooth simplicity of the cylindrical hardwood base and the rustic, organic charm of live-edge wood.
Basket style woven elements
A flexible design element that effortlessly brings texture, warmth, and natural features into a space. With more inventive wicker-accented home decor items available, this trend offers an intriguing decor option that goes beyond traditional coastal and farmhouse style.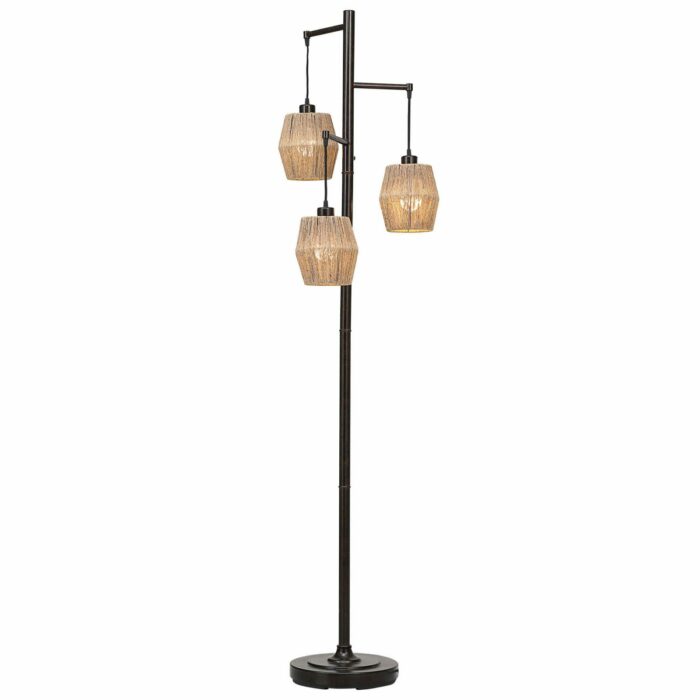 Three drum-shaped shades made of tightly knotted rope add beauty to the floor lamp's gorgeous brushed nickel base. The ideal quantity of light is provided by the rope exterior, which has a rustic appearance.
Curves
In interior design and architecture, angular, geometric designs are gradually giving way to softer, wavier lines. Due to a general need for comfort in 2022, arcs and curves are becoming increasingly prevalent in furniture collections. Rounded forms naturally feel softer and more relaxing than acute angles and straight lines.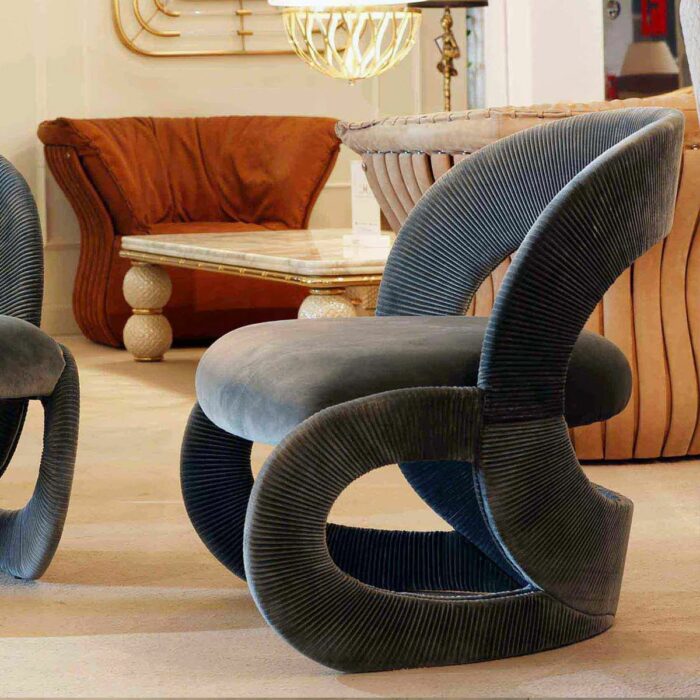 The hand-upholstered armchairs in the Penelope line have a stylish pleated design on the back. The spherical seat surface is accentuated by four decorative seams, which also complement the "plisse" embroidery on the back structure. This makes the chair a unique addition to the living room or bedroom.
Home offices
Home offices will still be important in 2022 due to the rising need for practical solutions that promote optimum comfort and productivity. The secret to designing the ideal home office is to use sturdy tables with storage, cosy chairs, and natural accents.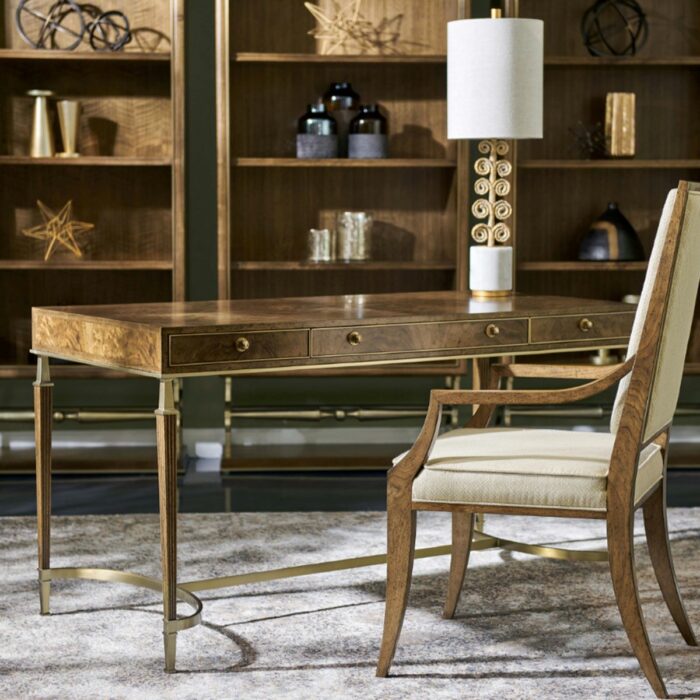 The table's design was inspired by classic Spanish ironwork, and it is made of beautiful walnut wood with a modern veneer top. The table stands out because to custom metal work that gives it depth and personality. The walnut tones on the table are well complemented by the patina's champagne tint.