Soothe baby to sleep with the NEW ClevaPure Salt Lamp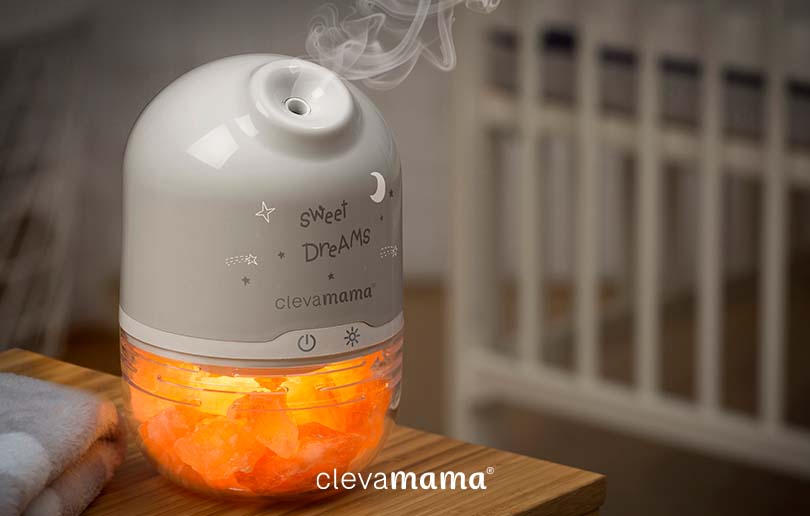 When your baby can't sleep well, neither can you. That's why a comfortable sleeping environment is so important. Warm, dry air can irritate delicate skin and tiny throats and noses, making it hard to settle at night. So it's ClevaPure Salt Lamp to the rescue!
Containing natural Himalayan Salt Crystals, the ClevaPure Salt Lamp from ClevaMama is a humidifier, comforting night light, natural air purifier,  and aromatherapy diffuser in one.
Here's what this MUST HAVE product for all mums can do:
Eases congestion:

Because babies have tiny little nose, it's very easy for their sinuses to become dried out. This can cause stuffiness and congestion, which prevents sleep. The air humidifying properties of the ClevaPure Salt Lamp keeps the air moist and helps baby to breathe comfortably.

Soothes sore throats and coughs:

Soothe sore throats and reduce coughing by increasing the humidity in your child's room. It also means less reliance on medication.

Relieves skin irritation:

Many babies are prone to dry, sensitive skin, with eczema being a common problem. Warm dry air can irritate the skin, causing itchiness and wakefulness. Regular use of a humidifier cools and moistens the air, reducing the possibility of irritation.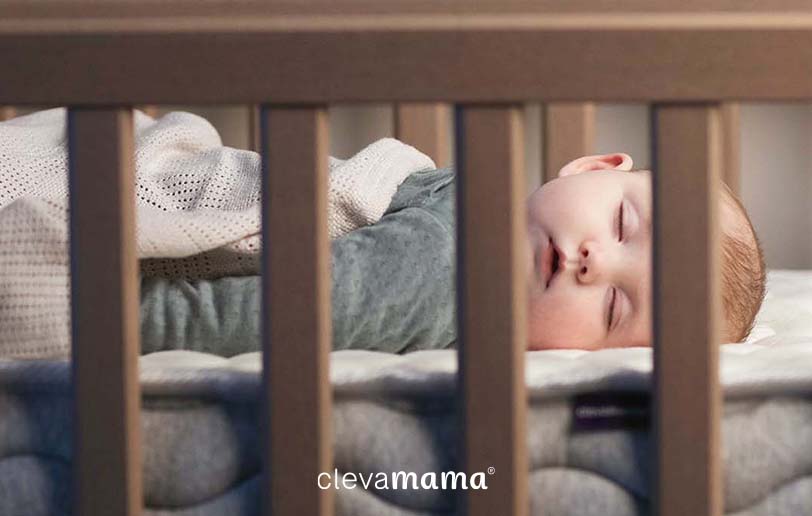 Aids restful sleep:

We all sleep better when we can breathe comfortably, and when your little one sleeps peacefully, so can you. Add a few drops of relaxing essential oils to the water to help your baby drift into a deep, restful sleep. Try gentle oils like lavender, bergamot, chamomile, and orange. (Oils like peppermint, tea-tree and eucalyptus are strong and should be avoided for babies).

Improves air quality:

Air which is free of allergens and irritants make it easier to breathe. While humidifiers don't actively kill bacteria or germs, they significantly reduce the number of irritants in the air by adding moisture to it. Great if your little one has asthma or other allergies.

Comforts at night:

The ClevaPure Salt Lamp emits a warm amber glow from the Himalayan Salt Crystals, which are known for aiding sleep. It can also act as a 'bedtime cue' when turned on so your little one knows it's time for sleep. Whisper-quiet, it has adjustable settings for light and mist and auto shuts off when the water runs out. Available from Selected Mothercare stores.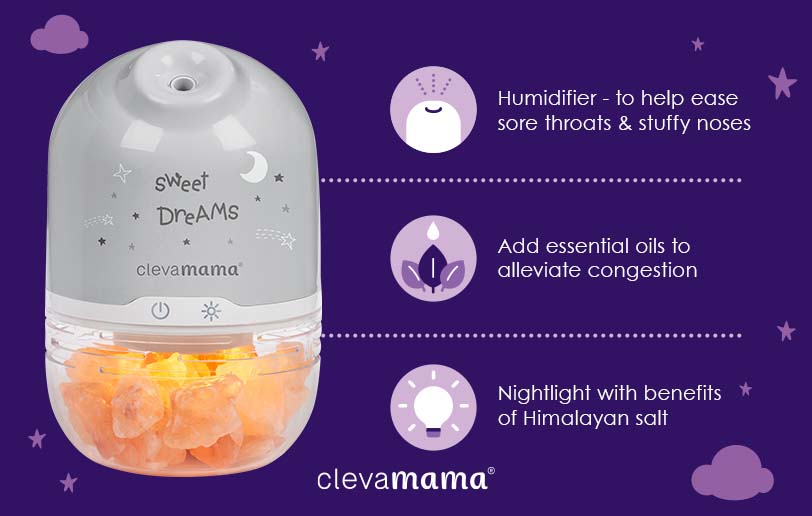 The ClevaPure Himalayan Salt Lamp is available exclusively at selected Mothercare stores Dubai Mall, Mirdiff City Centre, Mall of Emirates and Yas Mall. 
Register & fast-track your place: Child Safety Aware Event
Free community Mommy & Me Yoga classes in November